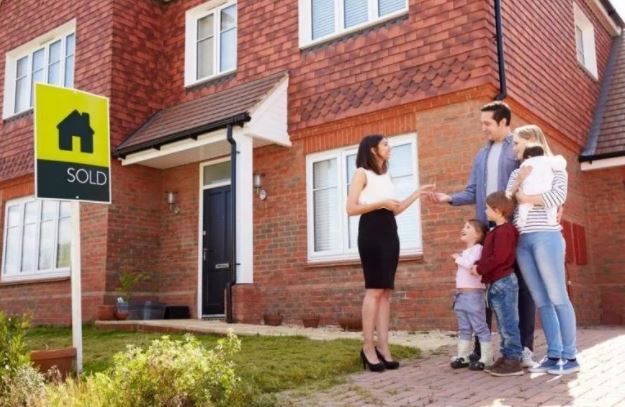 Getting a good deal when selling a home narrows down to making the property stand out while spending little money and time. With the housing sector still adjusting to the economic impacts of the global pandemic – coronavirus, doing everything to increase the value of a home is important.
To make the right decisions, you have to know what drives sales in your state or area. This way, you will be able to do the following things so as to get the most value when selling your house:
If you need to sell your house faster, the first thing you have to do is to look for the best realtor. A good realtor has sales records and understands the local market that proves they know the ins and outs of the real estate market.
Realtors can also help you with the whole process, from negotiating for the right costs to hiring a good photographer who can take quality pictures of the house. Professional realtors can also market properties, schedule showings, and write real-estate listings, which sell.
Conveyancing involves the process, which rests on the foundation of contract law and land law, and in some situations, trusts and equity law. It also entails the transfer of rights or ownership from the seller to the buyer.
With a good contingency agency, like Mr Conveyancer, processes like negotiating, exchanging, and preparation of key documents will be easy. Whether you want to sell your home for the first or second time, your conveyancer may act on your behalf to complete various transactions.
The best repairs are those that pay off. This might look like an obvious thing, but many sellers do repairs, which don't matter. 
However, how can you determine the right repairs to make?
Well, you may refer to the home inspection and list of recommendations, which your realtor will provide. Among the things, which you can fix when preparing your home to sell are:
Roofs

Air conditioner

Water heater

Electrical appliances

Furnace

Make the Bathroom Sparkle
Many prospective buyers might forgive ageing bathrooms, but only a few may forgive dirty ones. Ensure you spend more time attending to minor repairs and always make your bathroom clean.
If your budget may stretch to replace sinks and toilets, you will create a good impression without spending a lot of money.
When there are more houses for sale than buyers, prices will go down. However, if there are more buyers than sellers in the housing market, the price usually goes up. A great way to determine if you're in the sellers' or buyers' market is to look for the same homes located in your area. If the same homes sell faster in your area, then it means there is high demand.
You might also want to check the rate of price appreciation for houses in the market. Price appreciation can show how quickly costs are rising. These trends might affect how you set the price for your price and the ability to negotiate a few things, such as contingencies and repairs.
Important emails, phone chargers, books, and a box of tissues will look like junk to many buyers if they are all jumbled together. Decluttering gets items out of sight to ensure buyers concentrate on the assets inside the house instead of the mess.
It is unfortunate that you may not be able to shove it all in your closet since buyers can peek inside so as to check the condition of the storage in your home. Decluttering is also not limited to just little things. It can also enable you to keep things, such as furniture.
Adding a bifold door is a perfect way to bring additional natural light to the house while creating a physical and visual link to the outdoor space.
The advantages of a bifold door don't stop at that. It can also effectively create a new outdoor room and increase a sense of space during summer.
Closing Remarks!
Selling your house might need more effort. Though just because it takes effort doesn't mean it should be more difficult than necessary.
Being brilliant regarding how you can use your energy and time, you might smoothen the way for a successful sale, which lets you know the potential of your property. Therefore, with these tips, you will tick every right box so as to add more value without spending a lot of money.
Ref number: THSI-2321