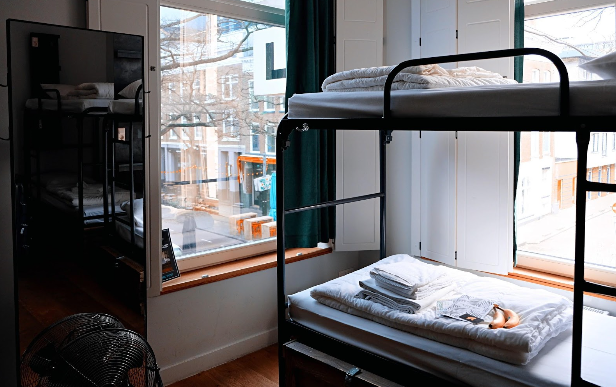 If you have made your mind about settling in the U.K. for your further studies, then worry not! You have made the right choice. All you need is an ideal place to call home. The U.K. is one of the world's leading destinations for international students, with more than 500,000 international students enrolling each year. So, as soon as you get admission in the university of your choice, look for suitable student accommodation because places fill up very quickly, and demand often exceeds supply. We understand house hunting can be pretty tough, but That's why we are here!
You have organized a million viewings, but you are still unsure to deicide the final place, because whichever the student housing you choose will be your home for years- where you will live, eat, sleep, study, socialize- So before making that final decision which would define your student experience abroad-  Remember these 5 points.
1) Finding suitable accommodation in a country unknown is the most challenging task. And If you are booking your accommodation online, ask your booking executive all the queries you have in your mind and deeply research the accommodation providing site as well. Also, Don't forget to check those ratings!
2) If you are living anywhere in the U.K. , then you need to know about leasing policies too. As students fluctuate a lot in terms of stay, therefore, weekly basis rents are preferred to make it flexible for the landlord to have a tab on the lease due.
To rent out a PBSA property in the U.K. It is important to provide a U.K. based guarantor to the property who will take full responsibility for the student's legal obligations. Students who are in the U.K. on an internship or scholarship need to make sure of the fixed duration of accommodation, which mostly includes a minimum of 44-weeks and a maximum of up to one year.
3) There are some essential documents you need to have on you at the time you are going to finalize your accommodation. 
Passport + Visa

Driving license, Student ID, or any other identification.

Copies of your Passport, Visa and I.D.

Letter of acceptance from the University or any other document from the University.
4) London is the capital city of the U.K.; students will find a lot of recognized universities in London as compared to other cities in the U.K. However, the student accommodation in London is quite expensive as compared to accommodation options in Glasgow, Sheffield, Manchester, and other cities. There are three categories of student accommodation in the U.K.
On-campus housing/ halls of residences

Off-campus housing/ Private halls.

Private housing
5) Make sure you get the answers to all these questions or others if you have-  
What is the local area like? 

How far your accommodation is from your university or Are there any transport facilities too? 

What are the security features installed in the house? 

Do you have direct interaction with the property manager or owner?

How much is the rent, and what are the facilities it covers?

Is there a pest problem?
There is one final piece of advice for you- Don't rush into anything. If you are unsure of your accommodation or you don't get all the satisfactory answers to your queries, then Don't sign a contract. This will help you in having a great place to call home and proper time before making any commitment.
So before renting out any student accommodation, do your research properly.
While if you want to cut short the chase, you can connect with a student accommodation provider. Amberstudent, provides personalized and pocket-friendly student housing options in the Uk, and you will get free assistance too.