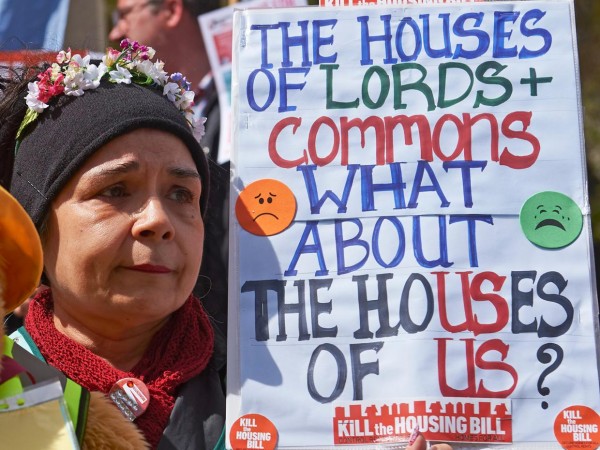 Soaring property prices see home ownership fall to lowest level since 1986 Independent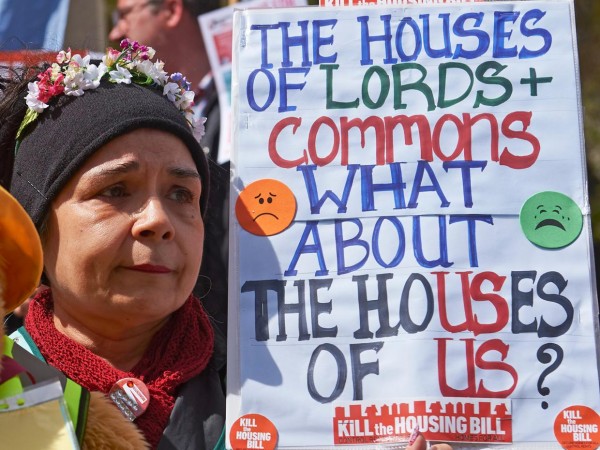 With housing now costing an arm and a leg (and a couple of kidneys), new research has shown that the housing crisis has stretched far beyond London. Data collected by the Resolution Foundation shows that home ownership is on the downfall, with only 68.3% of people owning a home in England compared to 70.8% of people in April 2003. 
Soaring property prices have cut home ownership in England to its lowest level since 1986, according to research from the Resolution Foundation.
Back then, the average first time buyer could get a home for £30,000, a sum that these days would barely cover a deposit.
In 2015, the average cost of a home topped £150,000.
Home ownership has fallen 7 per cent in England from a peak of 70.8 per cent in April 2003 to 63.8 per cent in February 2016.
Across the UK, home ownership has dropped 6.8 per cent from peak of 70.9 per cent in 2004.
The data shows that the housing crisis has spread beyond London, with regions in the North and the Midlands becoming increasingly unaffordable…[Read more]
The 100% home loan is back: Barclays launches mortgage for first-time buyers with NO DEPOSIT – so long as mum and dad back it Daily Mail

So, now you can apparently buy a house without a deposit, thanks to Barclays. Sounds too good to be true, right? That's because it is. In order to actually get a 100% mortgage, your parents have to leave a 10% deposit in a savings account for three years. Looks like first time buyers won't be flying the nest for a while…
First-time buyers without a deposit could now be able to take out a mortgage with Barclays, it announced today.
But there's a pretty big catch – their parents need to pay a 10 per cent deposit into a related savings account (the Helpful Start Account) and leave it there for three years to act as security for the home loan.
The offer is the first time a major lender has offered a 100 per cent mortgage since before the financial crisis.
Accepted buyers will be able to take out a three-year fixed rate deal at 2.99 per cent without having to stump up any of their own cash. Until now, buyers have had to put down a deposit of at least five per cent of the purchase price, in addition to anything lent or given by family members.
The decision to scrap the deposit requirement is part of a series of enhancements to the Barclays Springboard Mortgage, which was originally launched three years ago to enable parents to help their children buy a home without having to gift a deposit…[Read more]
Commuting to London:

top 20 areas to buy a home within 60 minutes of the capital – from Marlow to Henley Evening Standard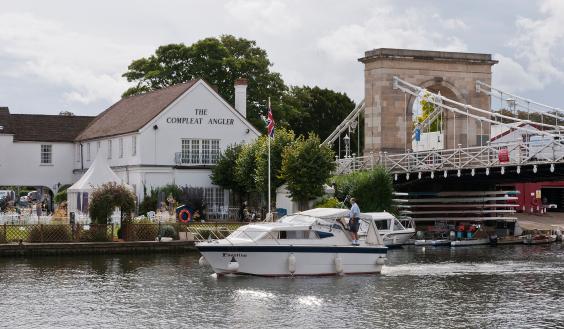 So all that you can afford in London is a tiny studio flat in Zone 5? Well, fear not, for there are apparently plenty of other locations in the home counties that you can reside in instead- and they're only a stones throw away from the capital. 
There's something about living by a river, whether it conjures thoughts of summer evenings in a pub garden watching boats cruise by, or rowing club membership spurring you to get in shape, or even buying a boat of your own and simply messing about on the water.
These feel-good associations mean riverside homes are soon snapped up despite often being at the most expensive end of a London commute.
In the latest instalment of our guide to the 50 best options for life after London, we explore the finest riverside towns within an hour of the capital, from millionaire enclaves to surprising first-time buyer territory…[Read more]
Authenticity by the SHED load: First wave of Shed of the Year 2006 finalists announced Express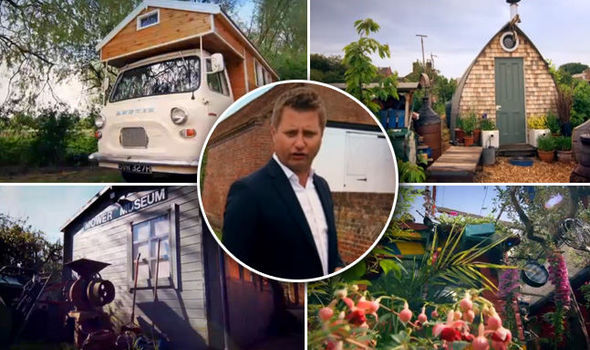 If you're a massive property geek, just like I am, then you will be overwhelmed with excitement to hear that the first wave of the 'Shed of the Year, 2016' finalists have been announced, and the sheds this year are maybe the most impressive yet…
As part of the annual celebration which honours Britain's most spectacular sheds, the first leg of the competition pulled in a record 12, 292 public votes and crowned the two spaces winners of the Historical and Unique categories.
This comes after a London room for rent went on the market for an incredibly low price- but there is a bizarre catch.
Taking home the prize for Best Historic Shed, the Anglo-Saxon inspired Wychurst Longhall, Europe's largest privately-owned medieval reconstruction, fought off stiff competition to be crowned overall category winner on Channel 4's Amazing Spaces Shed of the Year.
Owned by Roland Williamson and friends from Kent and created entirely from English oak harvested from the county, Wychurst Longahll was constructed as a space to enjoy lavish banquets, clay pottery and other medieval-inspired activities.
Other contenders included a shed full of Vietnam War memorabilia, a shed where author Dylan Thomas penned some of this most famous works and a "man shed" on a decommissioned RAF base – a nuclear attack bunker…[Read more]