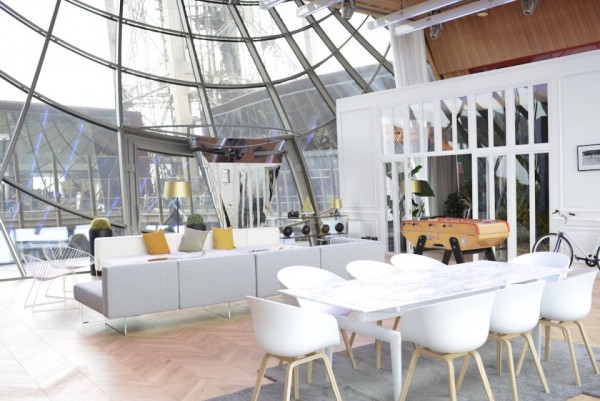 Kevin McCloud's top 100 Grand Designs:

futuristic, James Bond-style lair in a historic 90ft water tower for sale for £2.5m- Homes & Property 


Everybody loves a bit of Bond, and Homes & Property doesn't let us down. This particular news story showcases a unique Cheshire home that wouldn't look out of place in any Bond movie. The home features as a part of 'Kevin McCloud's top 100 Grand Designs', and has 11 more awards to its name, including the 2006 RIBA award. The article also features more images from unique homes across the country, including a castle in Durham and converted reservoir in Kent – excellent property porn browsing!
If you've been searching for a futuristic, James Bond-style lair in a 90ft tower providing views for miles, look no further.
The main building is a former water tower made from stone, but what makes this property so appealing is the amazing building wrapped around its base.
The development wonderfully combines old and new, by deliberate design and architect Julian Baker says an extreme new building was the only way to complement the eccentricity of the 19th-century tower. …[Read more]
Cost of renting one-bed property soars in UK- The Guardian 

The rental market is one that is ever changing; recently, The Guardian has revealed that the cost of renting a 1 bedroom property outside of London had risen to an average of £746 a month in May, and as you can expect, the cost of renting inside the capital is more expensive, with residents handing over 57% of their monthly income on rent. The article, written by Hilary Osborne, speaks to Countrywide research director, Johnny Morris, about the future of the rental market in London. 
The cost of renting a one-bedroom property in the UK has risen to swallow almost half of the average young worker's take-home pay, according to figures, while those living in London are typically handing over 57% of their monthly wages.
The average cost of a new tenancy on a one-bedroom home hit £746 a month in May, taking up 48% of the take-home pay of a worker aged under 30, data from property firm Countrywide showed.
In London, the average rent on a one-bed property was £1,133 in May, Countrywide said. Rising rents had outstripped growth in earnings to such an extent in the capital that since 2007 the proportion of take-home pay used to meet the cost had increased from 41% to 57%…[Read more]
New 'official' UK House Price Index launched – prices up 8.2% annually- Estate Agent Today
Estate Agent Today has revealed today that new UK House Price Index data has been released, and annual prices are up by 8.2%, making the average cost of a UK home £209,054. According to Charles Curran, principal and data analyst at Maskells Estate Agents, the new 'official' index will "make it possible to appraise every home in the country at the touch of a button." Has the future of estate agency arrived? 
The first new 'official' UK House Price Index, released this morning, shows an annual price increase of 8.2 per cent which takes the average property value in the UK to £209,054.
The data, which as in the case of the old Land Registry data will be historic, refers to April.
In England, the April data shows an annual price increase of 9.1 per cent which takes the average property value to £224,731. Monthly house prices rose by 0.7 per cent since March 2016…[Read more]
VA-VA-VIEW!

Take a look around the luxury apartment INSIDE the Eiffel Tower… almost 200ft above the ground- The Sun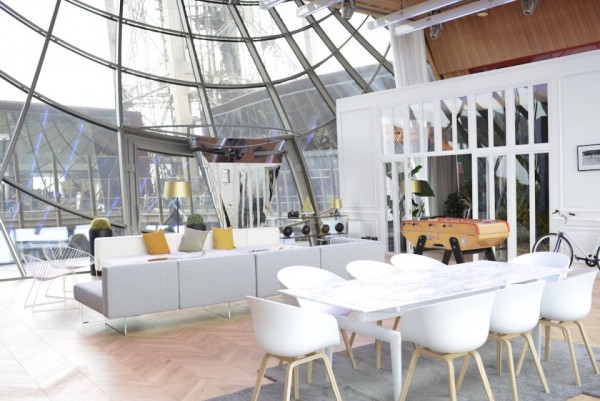 This summer, romantics and football fanatics alike are all flocking to Paris…and now, you have the chance to stay inside the Eiffel Tower's first ever luxury apartment. The 'pop up' flat is spacious at 2,000 square feet and sleeps six, and you can get your chance to stay in it by taking part in HomeAway's competition. 
MILLIONS of people visit the Eiffel Tower every year but now lucky holiday makers, romantics and football fans have the opportunity to sleep INSIDE it.
The Paris landmark's very first luxury apartment, which sits 187 ft above the Champ de Mars fan zone, was launched on Friday – the first night of Euro 2016.
The 'pop-up' flat sleeps six, and its guests will make history by being the first people EVER to sleep inside Paris' iconic tower.
Created in less than two days, the converted former office space will host four groups of travel company HomeAway's competition winners during the Euro tournament…[Read more]
The New Yorkers who live exclusively via Airbnb – video- The Guardian 
Airbnb is undoubtedly fantastic. The website allows you to stay in people's apartments while you're abroad, giving you a taste of what it would be like to live in a different location- this is probably why their slogan is "Don't go there. Live there". But, American couple David Roberts and Elaine Kuok have maybe taken this too far, and have been living in New York solely in Airbnb properties- we just want to know where their post goes to. 
When David Roberts and Elaine Kuok moved to New York City, they couldn't decide where to live – so they packed everything into three suitcases and lived solely on Airbnb. A year and a half later, they're still doing it. Could digital sharing make having a home obsolete? [Watch video]