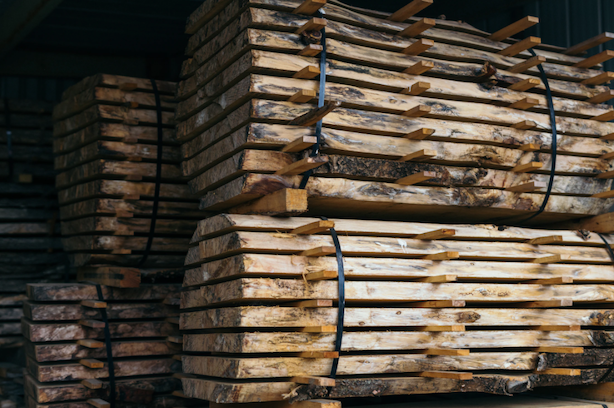 For just about as long as people have been building things, they've been building things out of wood. Timber is seen by many architects as an antidote to the chrome and steel structures that have dominated in recent decades. But as well as looking good, timber structures might also help us to save the planet.
Timber helps to combat climate change
Given the role that trees play in absorbing carbon from the atmosphere, you might not imagine that cutting them down would be a particularly sensible idea. But since timber stores that same carbon throughout its useful life, using it sustainably can be a substantial net benefit. Timber tends to be much more affordable to manufacture than other materials of similar strength and weight. There's no need to smelt anything, nor any complex chemical treatments required. Specialised glues can even be used, meaning that we can dispense with screws and nails.
With that said, those designing the future buildings will need to pay special attention to the types of timber they use to maximise durability and lifespan.
Greener buildings are a key pillar of the government's proposed 'Green Industrial Revolution. Therefore, the industry is likely to see itself come under increasing pressure to mend its ways when it comes to carbon efficiency. Cement was revealed by a 2018 report by Chatham House to account for around 4-8% of overall carbon emissions – making the switch to timber will help to manage that figure.
Why Use Timber?
Along with its planet-saving qualities, timber is also being lauded as a building material for a few other reasons.
Firstly, timber doesn't generate any waste. There's no need to throw away any portion of a given tree: the timber can be extracted, and the rest of the tree broken down for composting or for burning for energy. Living leaves, in particular, contain a high level of nitrogen that is necessary for breaking down compost 
Wood is also far more sustainable as a resource. Forests can provide a sustainable yield indefinitely – provided that they're appropriately managed. The EU also has legal measures in force that ensure more trees are panted rather than cut down, ensuring that European wood is a more economical and sustainable alternative. 
Contrary to this, timber obtained from areas such as South America, Asia and even parts or the US and Canada do not automatically come with these guarantees and so it is always advised that the origin of wood is researched beforehand. 
Finally, we should consider that forestry provides economic opportunities across the world, particularly in developing nations.
Mass Timber
'Mass Timber' is the industry's fancy term for a method of sticking together lots of sheets of softwood to form large blocks, which can in turn be used in construction. This allows fast-growing trees of the sort which create softwoods to be used in timber, and it vastly simplifies the construction process. This makes structures of this kind easy and quick to throw up.
Reclaimed Timber
There's been a marked decline in the availability of construction materials in recent months, and as a means of handling this problem, many construction firms and homeowners might look to reclaimed timber to keep costs lower and to reduce their carbon footprints.
The main benefits behind reclaimed timber are that it is entirely eco-friendly and helps preserve our forests as well as makes use of previously discarded wood. As well as this it is highly durable and offers a unique aesthetic to any interior it is incorporated into. 
Other sustainable options
Among the various types of desirable wood materials on the market today, hardwoods are particularly sought after because of their long-lasting and durable qualities. However, it is important to ensure you are utilising a hardwood that is not endangered. 
Rich mahogany has been a world-class choice for many exquisite furniture manufactures and designers for many years now. However, mahogany's Australian variant is today's more sustainable option and is just as hardwearing. 
As well as this, both white ash and black cherry are currently being harvested sustainably within the United States and are monitored by the FSC. Maple and Oak both also have variants available worldwide and are hugely abundant in the West. 
Ref number: THSI-2351