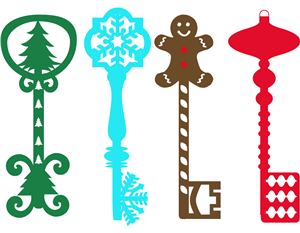 Home owners who want to sell their house and move by Christmas need to have their property on the market by 11 June 2013 as the average days it takes to sell and legally complete in the current market is 197 days, according to data from the Move with Us' Market Review which analyses 750,000 market properties with home.co.uk.
The residential property specialist has calculated that home movers looking to sell before Christmas need to put their house on the market by 11 June if they want to move by the big day.
Robin King, Director, Move with Us, says: "With summer now in full swing, Christmas is the last thing on most people's minds. But the reality is that with a move taking on average just under 200 days, home owners need to think about putting their property on the market as soon as possible if they want to move this year. Whilst selling property isn't an exact science, getting your house on the market before 11 June will give you a much better chance of selling before Christmas arrives."
"Summertime provides many benefits for sellers. Houses look much better in the sunlight and days are longer now too, providing more opportunities for sellers to arrange viewings in daylight outside of working hours. And let's not forget that we are at the time of year when gardens are looking their most attractive with flowers blooming and leaves on the trees – much more effective than conducting a viewing on a miserable grey day!"
Home owners who want to move quickly could try part-exchange because moving times can be significantly reduced when compared with a typical home move, advises Move with Us.
For those home owners looking for a quick move, part-exchange can be a great alternative to the normal selling route. Home builders often purchase 'second-hand homes' quickly at market value and with no chain so, providing the development is already completed, moving times are minimal.
source:
http://www.movewithus.co.uk
Home owners save a huge amount in commission by selling a property online find out more