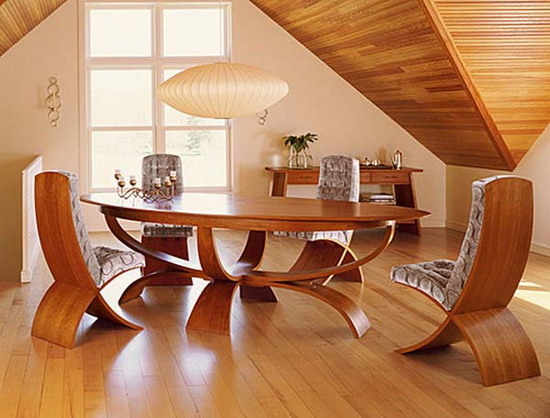 When you're looking for furniture that is beautiful and timeless, there's simply nothing like natural wood. From rustic and country to modern and chic, there are wooden pieces to fit just about anyone's personal style tastes. Regardless of the style of wooden furniture you choose for your home, it can last a long time when properly cared for. To extend the life of your wooden pieces, here are a few care things to keep in mind:
Buy Quality all Natural Wood
The key to prolonging the life of your wooden furniture is to purchase good quality, all natural pieces. Some specialty manufacturers have been making wooden furniture for decades. For example, Hendredon Furniture started in 1945 and their artisans still finish each piece by hand-staining, rubbing, highlighting and padding.
When purchasing wooden furniture, it is always important to purchase from a service provider that offers warranties for the first few years – just in case something should go wrong.
DIY Wood Care Tips
Outside of your service warranty, there are a lot of care tips that you can complete on your own to keep your wooden furniture in tip top shape. Check out these tips below:
1.  Use warm water and mild soap. When cleaning your wooden furniture be sure to use warm water and a mild soap. Be careful how much water you're using as soaking the furniture could cause damage. Wipe down stains with a warm rag and then dry any residual water to prevent damage.
2.  Use soft paste wax. If you want to keep the finish looking great then you'll want to use soft paste wax. Adding a thin coat and buffing it gently with a brush or rag will give your furniture the same shine as when you bought it home from the store.
3.  Watch sun exposure. The sun can do serious damage to wood, so be careful when you place your furniture. Placing furniture near windows increases the impact from the sun and can cause finishes to fade and the wood to dry out. The same goes for heating vents as you'll want to keep it away from direct heat.
4.  Use shoe polish for touch ups. If you see a few scratches or chips on your furniture, shoe polish can quickly fix them right up. Make sure that you get a polish that matches as closely as possible.
5.  Remove metal hardware. If your wooden furniture has metal attachments to it, make sure that you remove them prior to polishing the metal pieces.
6.  Be careful how you remove stains. Does your coffee table have a ring around it from where you place your mug? If you're dealing with stains on your wooden table that won't come out, there are a few solutions to dealing with this issue. One option would be to try and rub it down with a mild abrasive like baking soda or toothpaste. You can also lay a cloth over the table and go over it gently with an iron to loosen up the debris before wiping it off. Whatever you do, don't scratch it off or this will damage the appearance of the wood.
7.  Follow all steps if painting wood. If you're going to refurbish your wooden furniture with the help of paint, be sure that you follow all the steps to prepping the furniture first. This includes sanding, repairs, and choosing the right type of paint so that you can maintain the quality of wood.
From windows and doors to furniture and flooring, there's something about wood that makes any home come together. If you're thinking of purchasing wood furniture or already have some around the home that needs a little TLC, these tips are sure to come in handy. Remember, above all else, choosing quality wood furniture is your best bet for making it last a lifetime.