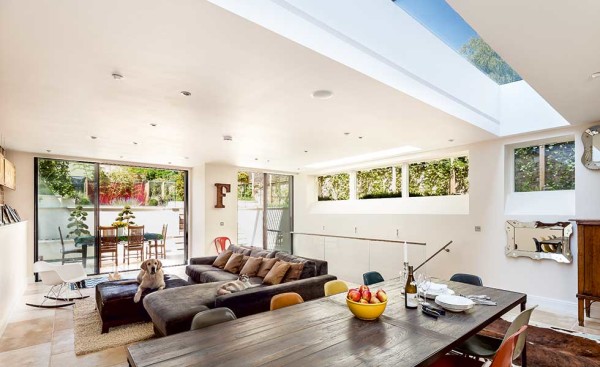 You could use some more living space, but the attic has already been converted into a bedroom. There is the basement to consider. With a little time and effort, that space can be transformed into a spare bedroom, a den, or just about any other type of room you have in mind. While you will need help from a professional, there are some points that need to be addressed before any renovation work begins.
Taking Care of Moisture Issues
Before any type of basement finishing gets underway, have an expert check the walls and floors for any signs of moisture. Your goal is to identify areas where some amount of seepage is occurring or is at risk for occurring if it rains for several days. If a problem is spotted, a contractor will now how to take care of it before the walls and floor are coated with a protective sealing agent.
The result of this proactive approach is that you won't end up with insulation or wall boards that are ruined by mold and mildew. The basement will not smell musty and no one will be in danger of developing respiratory issues because of mold lurking in the walls.
Preparing More Than One Exit
The basement already has one point of entry and exit. That's the door and stairs leading into the space. What you may not know is many local building codes require that basements that are renovated and used as living space must have two points of entry and exit.
Depending on the basement design, you may already have that second exit point in place. Some minor changes to one of the smaller windows will do the trick. It must be large enough for members of the family to crawl through if the need arises. A contractor can help you determine if the current windows meet local standards or if some changes are in order.
Changes to the Plumbing and Wiring
If the basement will be converted into living space, you want to make sure the plumbing and electrical systems are not exposed. A contractor can help you determine if they can be covered with ease of if some parts of those systems need to be relocated. In the best-case scenario, nothing will need to be moved and it will be safe to install ceiling tiles and wall panels without having to relocate anything.
Decorative Touches
After addressing the practical matters related to the renovation, it's time to think about decorative options. This is when you will begin to consider the merits of tile versus carpeting for the floors, wall colors for the panels, and all the other little things that give the space its own look. As with any room in the house, these elements can be updated as your tastes change. The layout and general design of the basement will remain the same.
If you are ready to put your Mississauga basement to work as living space, call a professional today. Talk about what you have in mind and schedule a date for an inspection. it won't take long to determine what needs to be done, how much it will cost, and when the space will be ready for whatever purpose you have in mind.