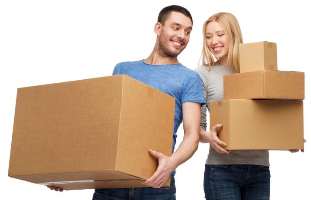 If you're in need of a bit of extra storage, you don't want to pay too much for it. Cheap storage units sound like the best way to go. However, you also don't want to sacrifice security, protection and peace of mind. You want to be able to store your items and go, without worrying that they're in danger of theft, or that they'll be subject to the elements. How do you find the right storage solution?
Double Check the Type of Storage Offered
One of the first tips here is to make sure you double check the type of storage being offered. Is the storage unit located inside? Is it outdoors? Is it climate controlled? This will have a significant impact on your experience, on the condition of your items, and on the ultimate value of the storage solution to you.
Research the Storage Company
How reputable is the self-storage company that you're using? Cheap storage units are all well and good, but if the company doesn't take your security seriously, offers low-quality service, doesn't maintain the storage units, or generally fails to be reputable, you may find that even a low cost is not enough to justify working with the company.
Consider Security
When you put your items into storage, you expect them to be protected. You padlock the door closed, and assume that everything will be fine. However, thieves can get into almost any storage unit given enough time and opportunity. Make sure that any cheap storage units you choose come with 24-hour, professional security. The self-storage company you choose should use both video surveillance and human security personnel.
Think about Accessibility
How accessible is the facility that you're thinking about using? Not only is this important for ease of access when you're dropping items off, or picking them up, but it also bears on security for your items. Is the facility gated? Is there a security code needed to get on property, or is the gate left open and only closed at night when the facility is not operating? Of course, you do need to make sure that there's plenty of accessibility when it comes to driving a truck and trailer onto the property – manoeuvrability is very important.
Red Flag Warnings
Finally, you need to know some of the red flags to watch for that indicate the cheap storage units you're considering are actually best left alone. These include the following:
Facility Condition: If the facility itself is rundown and generally shabby, you can bet that the management does not take other concerns very seriously, either.

Staff Responsiveness: If the staff on site are not responsive, courteous and professional, you should look elsewhere.

Site Cleanliness: There is no excuse for trash, debris and other mess to accumulate within a storage facility. If you see this, find another company.
As you can see, there's more to finding trustworthy storage companies than just looking for cheap storage units. Follow the tips we've outlined above, and you'll have better luck.