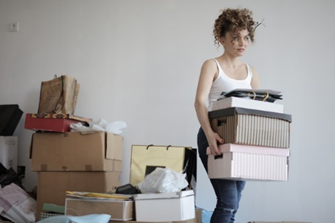 If the turmoil of the coronavirus pandemic and other world events this year has made you re-evaluate your life, you might be thinking of changing things by moving internationally.
Or, perhaps new work circumstances mean you're transferring overseas, or you need to live in another country, closer to family members.
No matter the reason, facing a move abroad can be both exciting and daunting. It can also be quite costly. Follow a few tips, though, and you'll save yourself money, so you have more available to spend on your new life.
Plan
Before you do anything else, plan your move. The more organized you are, the more seamlessly everything should go, and the less the move should cost. On occasions, you don't have much time available due to sudden job changes or ill family members, etc., but in other cases, the more time you allow yourself to plan everything out, the better.
With more weeks or months up your sleeve, you can arrange lower-cost shipping fees for your possessions, as well as more affordable plane and hotel fares to get to your new destination. Plus, planning allows you to be more flexible. When you can travel on dates according to what's the cheapest, rather than a set day, you'll be able to keep an eye out for great deals and take advantage of better rates. In particular, try to steer clear of the most popular – and therefore most expensive – times of year to relocate, such as Christmas, Thanksgiving, and Chinese New Year.
Where possible, ship your belongings by sea rather than air. This method is cheaper but takes longer, so you need to wait for your gear to arrive. Planning helps to make this possible. You could stay with friends or members before you leave, for instance, or book a furnished apartment for the first few weeks after you arrive in your new hometown.
Also, see if you can opt for a groupage rate when shipping your possessions. Talk to transport firms about options where they consolidate shipments. This means your goods will share a container with items belonging to other people. The benefit of this is that you don't have to pay for an entire container you may not use. Utilizing this option generally takes some forward planning, though.
Always take the time to obtain multiple shipping quotes so you can determine the best price possible, too. Don't just go with the first company you approach. Plus, read over every contract carefully before signing, as you need to look out for potential hidden fees that shippers try to sneak in as well as incorrect charges.
Declutter
You'll save money if you have less to move. To get this result, declutter your house well in advance of your international move. Sort through your goods and see what you can sell, whether through garage sales, online stores, consignment services, or other avenues. The more you find to sell, the better when you're trying to save money. For anything, you don't think you can sell, either donate it or recycle it if possible.
If you're only planning to move internationally for a year or two, a suitable alternative may be to rent a storage unit. All those things you won't need while you're away or that you're not comfortable parting with just yet can sit waiting patiently for your return.
No matter where you live, you should be able to find affordable options. Simply search online for "storage Los Angeles" or other search terms related to your current location. You can hire units for months or years, and they're generally flexible arrangements, so you don't have to worry about extending the timeframe if you're not sure how long you'll be overseas.
Minimize Financial Transaction Fees
Another prime way to save money on your big move is to minimize financial transaction fees. In particular, foreign transaction and cash transfer costs, and lousy currency exchange rates on goods and services, can really add up and cost you more than necessary.
Reduce how much you have to outlay all told by fixing exchange rates where possible and using debit or credit cards that boast zero international transaction fees.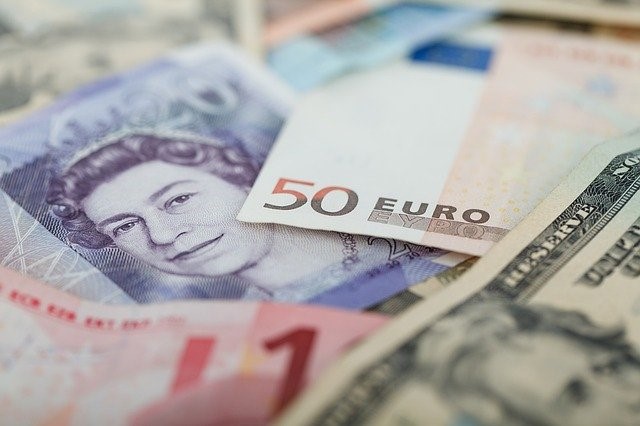 You might also be able to set up a bank account in the new country you're moving to before you arrive, so you can pay for things in that location without having to worry about exchange rate differences.
There's no doubt that making a move to another part of the world is stressful, challenging, and usually quite costly. However, you can reduce your expenses and leave yourself more money to spend enjoying your new location if you follow the steps above.
Ref number: THSI-2013