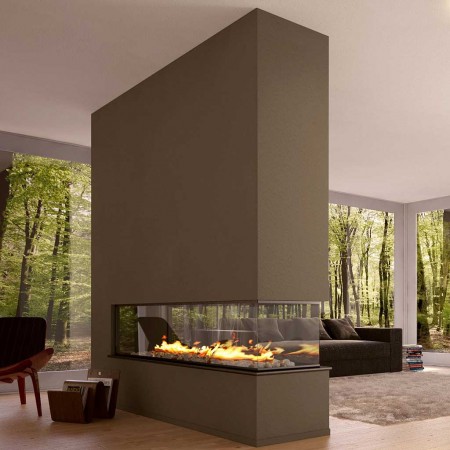 Almost every choice one can make with interior design is valid. Everyone has different tastes, as well as objectives in what they wish to achieve.
That said, there are specific precedents that homeowners can choose to adhere to. One of these is creating a seamless transition between rooms. An approach like this creates an impression of flow throughout a property. Everything seems to be meticulously organised, giving homes a more distinct sense of identity.
Fortunately, the interior design industry has changed, so more people feel compelled to get involved. Still, more than enthusiasm is required to create a sense of seamlessness in interior design.
Here are some tips to help you succeed in these aims.
Strive for a Minimalist Touch
A seamless interior design can be much more complicated if your home is cluttered and full of stuff. Therefore, it's in your best interests to make life as easy for yourself as possible here.
A minimalist interior design plan will help you in this. Remember, even if you have many proudly displayed antiques, your attempts to establish a seamless transition between rooms can be more painstaking for their presence. Moving these goods elsewhere, or dispersing them more efficiently throughout the property, may be best. 
The arrangement of furniture and built-ins shouldn't be crowded either. Ideally, everything should be positioned so you can see from one end of your property straight through to the other. Furniture can hug the walls and keep routes between doors clear. Televisions could be fixed to the wall instead of requiring a unit. Ultimately, an open plan would be a good idea to afford you more space.
It might seem counterintuitive to strive for other interior design plans before setting on the seamless flow. Nevertheless, these projects often materialise through stages, and each must be earned with patience and determination. All these steps accentuate the sense of flow you're striving for.
Focus on Smaller Details
Minimalism is partly essential because it can draw your eye to the smaller details that matter in your home. Many will contribute to a seamless interior design when accounted for properly.
For example, fixtures will need to be reviewed in more detail. Do all the materials match up? Are they aligned with other items and objects in their proximity? Have they all been installed in the same fashion? These questions must be answered so that the property feels like one stretched-out space rather than a series of disconnected ideas.
Many of these considerations come into effect when looking at interior door handles more closely. The quality furniture collection accessories from Corston can ensure everything matches in style and sophistication, whether with antique brass door handles or polished nickel varieties. Hinges, doorstops, and many other accessories are included here, ensuring all interior doors match perfectly.
When details don't match up as they should, efforts in seamless interior design can fail in ways that can confuse homeowners. The stars don't seem to align for reasons one can't put their finger on. By tending to things here, there'll be no contradictions in what you're trying to achieve. Even the smallest details will enforce your ideas.
Match Colour Schemes, Materials, and Storage
Fixtures must match, but where possible, other things should too. For a seamless interior design to be possible, a sense of cohesion is required in certain design decisions. Otherwise, it can seem like the property is presenting too many conflicting ideas.
There are multiple areas where these broader decisions must be made. They include:
Materials used: Will you use small format tiles or larger counterparts? Though subtle variations can occur (i.e., using fish scales in one room and hexagons in another), it's best to stick to one size type only. That way, the dimensions and scale of your design aren't contradictory.
The colour scheme used: Rooms that veer too wildly from a pre-established colour scheme can compromise a seamless interior design. While you don't always need to use the same shades and hues, you should take care to aim for a specific theme throughout the property.
Storage solutions used: Using hidden storage compartments across your property can clear floor space and give you a more reliable, subtle way of stashing away your goods.
Every part of your home needs to speak the same language in terms of form and function. By focusing on the bullet points above, a broader sense of seamless interior design can be established in your property.
Think About Remodelling Logistics
Not all homes naturally lend themselves to seamless interior designs. If your property consists of smaller rooms, widening the parameters you can work with is likely in your best interests.
Consider knocking through internal walls where it's viable to do so. While you can't remove load-bearing walls, increasing the connectivity between rooms where possible may help. When you use the same floor materials and colour schemes, that sense of cohesion can be better appreciated when it's all more easily in view.
If you'd rather not remove the entirety of a wall, that's okay. Instead, you could remove the doors connecting your living room to your dining area or those granting entry from dining areas to kitchens. After that, you could build wider archways to pass through, and the feeling of seamlessness between areas will be felt more strongly.
Thinking about the future is also essential. After all, instead of moving house, many homeowners are choosing to spend to extend instead. If you're ever planning to do the same one day, then it's worth thinking about how you'd make these eventual areas part of your seamless interior design strategy. It's never too early to start planning.
Merge Indoor and Outdoor Spaces
Though interior design focuses on the inside, the outside can still play an important role in influencing your layout decisions. The sense of flow running through your home can extend to the boundaries of your land, but it all starts indoors.
There are many exciting changes you can make here. Things like roof lights inside can give you blissful views of the sky above and let more natural light in. Installing contemporary glazed doors at the back walls can give you easy access to the garden. Merging the tiles of your patio with those of your nearby kitchen and dining room can also strengthen indoor and outdoor connectivity.
There are more apparent solutions, too, like placing indoor plants inside. Still, you can do more with them, as indoor plants can often be accessorised with dedicated stands and tables. These new additions could match or compliment the aesthetics of your property if you choose them well.
Seamlessness can be achieved when your indoor areas are designed to build up to the outside of your property. While your garden isn't the primary focus of these efforts, an illusion of more space and natural transitions can occur if your interior design can echo elements of it.
Conclusion
Seamless interior design is a vast but rewarding undertaking. Efforts are large-scale with remodelling but also focused on minor details, like door handles. Still, when you succeed, your property can feel like a space that evolves organically and precisely. There are different nuances of the same vision in the décor, rather than a hurried collection of jumbled and erratic ideas.
Ref: 3039.26709