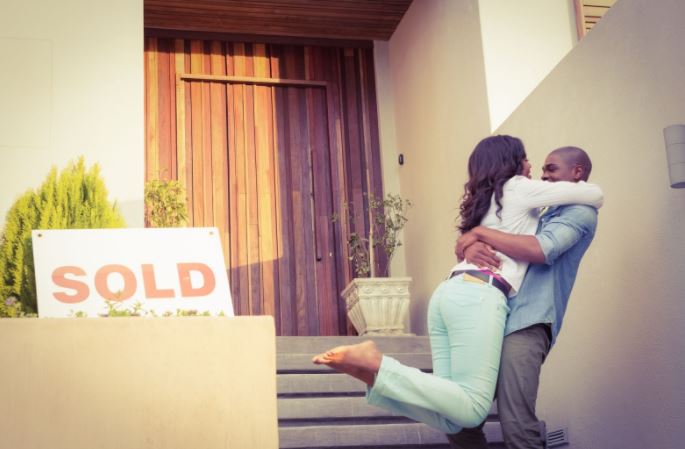 If you want to buy a home, you need to have enough savings for down payments. There are options for first time home buyers, but it's tough to save up a good chunk of change to even afford those. Therefore, purchasing your dream home will require some calculations and saving strategies. Here are some tips that will help you save money for your down payment and fulfil your dream earlier than you could have thought of.
Find Your Budget
The foremost thing is to figure out what you can afford. A home isn't normally purchased outright — you pay a downpayment and then make mortgage payments for 15 or 30 years, depending on your plan. That means you don't need to save up $300K+ at one time. Down Payments are normally 20% of the home's market value, meaning you'd be expected to pay $60K upfront for a $300K home (assuming you're not a first time home buyer who qualifies for different loans and down payment options). 
Before you can think about a downpayment, though, you need to figure out how much of a mortgage you can afford. You can use a mortgage calculator to get an idea of an affordable home price based on your income and monthly spending. The optimal amount to spend on a mortgage is usually about one-third of your income. There is some wiggle room, but make sure you're not putting yourself into a financial bind. 
Once you have done these calculations, you will be able to have a realistic estimation of your down payment. 
If you need help, local real estate agents will be able to guide you to the right home for your budget and will be knowledgeable about local fees, maintenance costs, and taxes. If you're in the Phoenix area, The BC Team is who you'll want to contact. They're well-versed, knowledgeable, and known as the Valley's neighbourhood real estate agency. If you're not in Arizona, find someone you trust who puts your interests first. 
Decide Savings Goal And Budget
You need to go through your bank statements, credit card and other bills to understand what you can save. It helps to categorize your spending into the essentials and the non-essentials. A budgeting app can be a great help if you don't want to sit with the manual calculations! 
Once you have analyzed your income and spending, you will be able to divert the required money towards the down payment. Budgeting will also include finding ways to replace the bigger spending with the alternates such as carpooling or taking the bus to cut down on gas and car maintenance, cutting down on miscellaneous spending, avoiding eating out and planning meals in advance to reduce grocery trips, skipping a vacation etc.
Your saving goal should also include a defined timeframe within which you are going to save the required money. Once you have set the time frame, you can set milestones to track the savings. Say you wish to save a certain amount in a year, you should review your savings every quarter to analyze if you are reaching your goals or not.
We don't recommend cutting out all the fun, though! You should have a savings goal in mind, but don't forget to enjoy your money a little bit too. Cut back where you can and still treat yourself every now and then. You deserve it! 
Get A Good Credit Score
Although the credit score requirements vary by loan type and lender, a credit score of at least 620 is required for conventional loans. Paying off credit card bills or any pending loans is an effective way to maintain a good credit score. 
Avoid getting close to your credit limit and don't use multiple cards as an aid for maintaining a good credit score. Pay off your loans/credit card bills, rent, and recurring monthly payments on time. A good history of timely payments helps you earn a good credit score!
Get Better Employment Option
This one is obvious, but the more money you have coming in, the easier it is to save more. Ask your boss if there is anything you can do for a raise, or if there are any opportunities for you to earn extra money within the company. Chances are, they'll work with you to help!
Find a Side Hustle
Finding a side hustle that works with your schedule is easier than ever in today's on-demand society. There are food delivery services where you choose when you work, and a plethora of freelance writing, tech, animation, and design sites you can sign up for. 
 You can gig as per your hobbies or interests — photography, writing, music, hospitality or can drive for a ridesharing company like Uber or Lyft — almost every passion can find something to do to help earn some extra money. You can also test apps and websites during your free time and make money out of them. 
The more you do, the sooner you'll reach your savings goal! Just remember to not run yourself ragged! Just because you have free time doesn't make you should spend it all working. 
Share Your Goals
Sharing your savings goals with friends and families can actually be a good decision as accountability is sure to act as the motivation. They may offer some piece of advice or help that will help you achieve your saving goals. When it comes to birthdays and holidays, ask for a donation toward your goal. Nothing big, of course, but something that will go directly into your savings accounts to help fuel your dream home purchase. 
And that's it! We know that buying a home can seem like a daunting task and a huge financial burden at first, so we hope this helped you. 
Ref number: THSI-2267