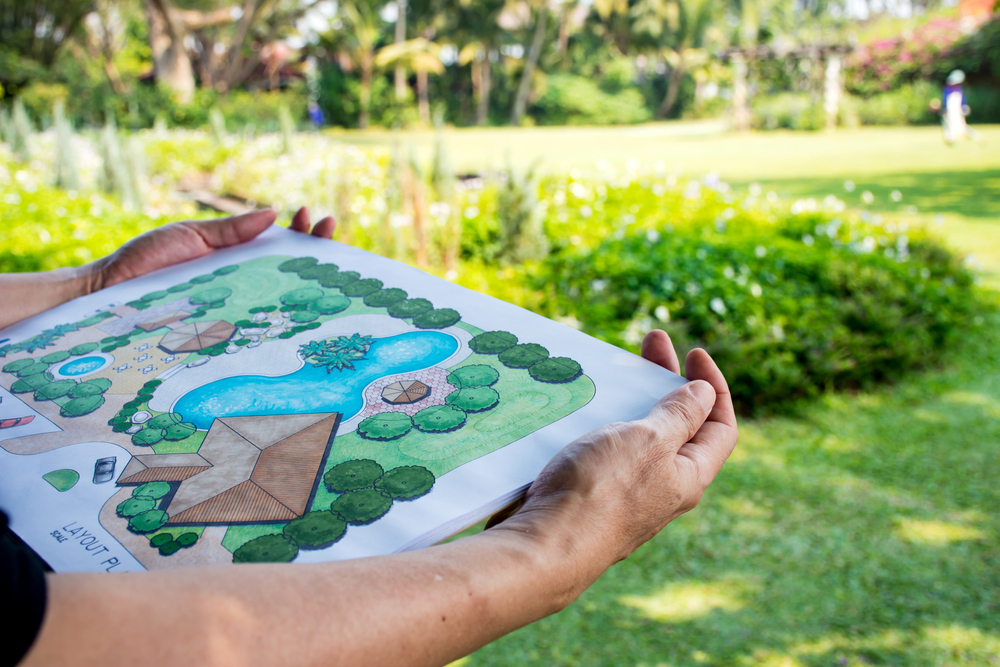 When planning a garden, there's a lot you need to consider. What should you plant? How much should you plant? Where should you plant everything? These are the things that you will be asking. It can get overwhelming if you don't know what you're doing. Luckily, you don't need to be a master at gardening to get started. There are plenty of easy ways to start your garden without any experience required. Here are some of the best beginner-friendly tips to start your new garden.
Tips For Starting Your New Garden:
Give It Thought During Planning Stage
One of the most important things you can do is give your garden a lot of thought throughout the planning stages. You need to think through the project beforehand. Think about what vegetables you want. Think about how much land you can commit to your new garden. Think about the time you have available to spend caring for it. How much dedication do you have to your new garden? Do you want one that's easy to maintain? What plants do the best in your respective climate? You need to answer all of these questions and more if you want to come up with a formal garden to start. You want something that can fit seamlessly into your lifestyle. Not something that's going to be a burden.
If you are new (or not), you may want to prioritise finding crops that are interesting to you. That way, you'll be more likely to keep up with the maintenance. Take a look at The Tree Centre to find some plants you love. If you had a garden over the past year, you'd want to consider rotating them. Moving them around is going to boost fertility and better your yields. You may even want to start saving some seeds from your garden. Making very few considerations can help you save them easily.
Choosing The Right Location
A lot of vegetables that you will plan will require sunlight to grow optimally. The majority of vegetables need at least 6 hours of direct sunlight. Therefore, you'll want to locate your garden where it gets sufficient sun exposure strategically. If the sunny spot in your garden is close to a good water source, it will make your life easier. You'll be able to water your garden more effortless, but it's likely going to make your maintenance much more regular.
Start Small
A lot of people assume that bigger is better. However, that's not necessarily true when creating a garden. If you are brand new to it or don't have much time to dedicate to gardening, you may want to consider starting a more miniature garden. Starting something smaller will give you a better chance to ease into things and avoid overwhelming yourself. A more extensive garden creates more opportunity, but it also requires more work. Commit to a plot size that works for your situation. If you don't have a lot of time, don't start a large garden. Also, concentrate on the vegetables you want. Don't try to throw every vegetable under the sun in your garden from the start. Certain vegetables won't take a lot of time or experience to get started with.
Look At The Soil
The soil in your garden can make or break it. There is no way to overstate how vital your soil is to your garden. You want your garden's soil to be nutrient-rich. You also want it to be well-drained and loosened. Before going ahead and planting anything, you need to take some time to enrich it. You can do this by using compost or by getting other organic matter. This will only strengthen your garden and improve the soil's fertility. You can also add mulch and/or hay to get more nutrients and minimise weeds.
Find Things You Love
You want to stick to growing things that you love. There is little to no point in growing vegetables you won't eat. You want to stick to growing things that will help you retain motivation. As mentioned, starting and running a garden is hard work. You want to add vegetables to the mix that will have you going outside to do the legwork needed. You don't want your garden to feel like a chore. Growing vegetables you love to eat can make it a much more rewarding experience.
Keep The Tools Simple
You don't need to worry about investing a lot of money into your gardening efforts. The only tools you need are relatively affordable. All you need is multipurpose tools like a weeder and cultivator. These tools can be found at Seed Savers Exchanges Heritage Farm, and they can keep your garden prosperous.
Ref : THSI-2814|ZD.24894