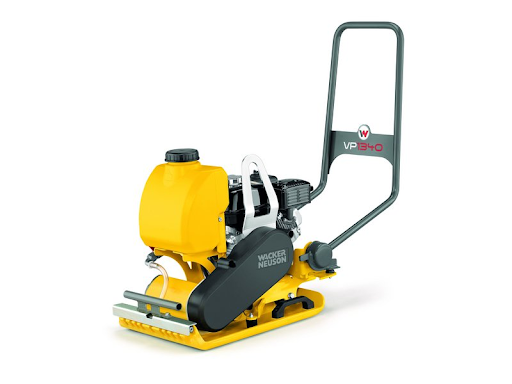 Are you developing a residential estate for profit? Well, there is no denying the fact that building houses and apartments is a risky business. However, the reward is worth it. We will talk about the tips you must keep in mind when building houses or apartments as a developer.
Things to remember when developing houses or apartments
Focus on the site orientation
Well, site orientation is crucial when you develop apartments or buildings. What you must keep in mind is that site orientation plays a crucial role in maximizing your profits. If houses point the wrong way, then you can end up losing a lot of money.
 Choosing the best heavy machinery
As a property builder, your key goal is that the working speed should be fast. You should make sure that you get hold of quality heavy equipment which should be in the best working condition. If you want to rent machinery, then search the keyword tool hire. 
You need to choose an excavator of the right size. Do not fall for massive discounts on excavator rental. It is essential to get the excavator inspected before using it. Secondly, the excavator should have appropriate controls. The reason is that it helps to improve working efficiency. Secondly, appropriate controls also ensure efficient utilization of the fuel.
The excavator should have all the comfort features for the operator. For example, armrests are a critical need so that the operator can rest his arms.
Prepare a master checklist
You need to have a perception of what makes the perfect site. The best approach will be to make a checklist of what is a perfect site. You should make it a point to match the development needs with the perfect site checklist.
Hire a competent project manager
 As a construction company owner, you should hire a competent project manager to manage the project. The project manager should be aware of all the crucial steps so that he can monitor the project construction with ease.
 Do not overlook zoning
 You need to be aware of the concept of zoning. There are some developments that get allowed in some residential zones and some are not allowed.
Pay attention to the dimensions
Focus on the dimensions of your block. What you must keep in mind is that the dimension of your block will affect your project. Block dimension refers to the depth and frontage. The measurements will have a crucial impact on what you can achieve on your block.
 The dimensions can lead to a massive profit or a loss also.
You cannot ignore the encumbrances also. Well, overhanging trees or power poles get referred to as encumbrances. Anything that comes between your build can cause delays. Keep all these essential guidelines into consideration when indulging in construction.
Mitigate risk
Risk is not fun. In fact, we all do our best to avoid it entirely. But in the world of real estate, there are few options outside of taking on a ton of risk if you want to make money. Speaking of revenue, as a real estate developer you're looking to maximize the money that you make and increase your profit margins. In order to do this, you must minimize the risk that you take on the project. You want to offset certain risks by minimizing the amount of capital that you have tied up in one property.
In other words, of your entire portfolio of properties that you've recently acquired or are currently working on, these are the ones where increasing your capital is critical for success in the future.
A qualified project team
The design and construction of real estate projects require qualified architects, engineers and quantity surveyors. Getting the right team is a crucial step to ensuring that both the client and builder are completely satisfied with the finished product. We first of all need to realize that at every level of the planning process, there is a professional involved in making the development project a reality. In fact, the influence of architecture has extended beyond aesthetics.
If the construction services are taken by a professional project management company, they will appoint their own team of qualified staff and you can be sure that when you take over a completed project, you are not saddled with problems.  They will take all measures to anticipate any potential problems and make contingency plans to avoid disruption to the operation of your business.
Real estate development deals with a lot of important aspects involving money, time and space. There are many experts needed to deal with each and every aspect of a real estate project. Real estate development experts include; design professionals, landscape architects, building and civil engineers who prepare the construction plans for projects that vary in both size and shape.
The benefit is that the construction process will go smoothly. Plus, you will be able to build a project that will earn you a good name and massive profits.
THSI-2329 / ZD18662