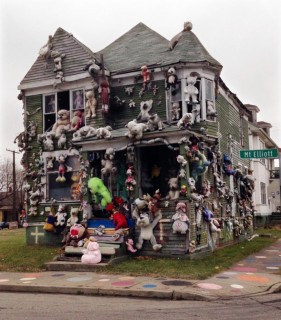 Taste is subjective. Beauty, they say, is in the eye of the beholder. What one person loves another may hate. One man's treasure is another man's trash. And various other phrases expressing the sentiment. That being said, some things are so awful they're almost universal. Transcendent, even. Transcendentally terrible.
Which brings us to today's article. We've compiled a list of 10 hideous houses, and we're curious to know whether your tastes defy convention and you find one that you love.
1. Huntington, New York
Ever fancied living in an enormous cinder block? Didn't think so. Located in Huntington, NewYork, this 'house' looks more like a dystopian prison cell. Complete with bland grey surfaces and a harsh rectangular architecture, you can almost feel the 24-hour surveillance and daily televisual updates from Big Brother.
2. Errante Guest House, Chile
The word 'guest' implies people have stayed in this building. Yet we can't for the life of us understand why. The Errante Guest House honestly looks like it's been sat on by a giant, or that it plummeted to earth from the far reaches of space and someone just thought: Nah, we don't need to renovate, nobody'll notice the slanted floors and caved in walls. Just hang a painting or something.
3. Kettle House, Texas
Look, tea is great. We aren't denying that. There's nothing better than a cup of the good stuff during or after a hard day's work. In fact, there's rarely an occasion when tea isn't appropriate. But on the short list of times when it isn't, we'd like to officially add: When drawing inspiration for the design of your new home.
4. Doll House, Detroit
Looks friendly, doesn't it? There's no way anything bad could happen by going in there. Just ignore the stuffed corpses of your childhood memories and come inside for a chat. We promise you'll leave in one piece. Thankfully, this house was actually part of the Heidelberg Project – an outdoor art exhibit – until it mysteriously burned to the ground in early 2014. Spooky!
5. Steel House, Texas
This one is difficult. On the one hand, who doesn't want a house shaped like a pig? On the other, it looks like a lump of rusted metal. Nevertheless, the story of its construction is impressive. For almost 25 years – up until his death in 2008 –  http://www.robertbruno.com/ birthed his swinelike vision using over 110 tons of steel. Bruno's house has since become a point of pride for local residents, and a fairly interesting tourist attraction.
6. Hang Nga Guesthouse, Vietnam
Plucked freshly from the canvas of Salvador Dali, this melting guest house looks like it's built into an anthill. We'll admit there's something appealing about it: The tangled branches and sprouting vegetation are as close to living in the wild without actually living in the wild as you can probably get. That being said, from a design standpoint, perhaps they should have had another crack at it.
Pickel Barrel House, Michigan
Built in 1926, the Pickel Barrel House was based on two inch-tall cartoon characters who lived under a rose bush. Though novel, the design is ultimately fairly bland and tacky. Unless your name is Donkey Kong we can't see much desire for prolonged residence.
8. Futuro House, Various Locations
The Futuro House was a home built with technology in mind. We are always looking towards and attempting to predict the future – often hilariously inaccurately – and the early 1970s were no different. With its clam-like spaceship design and oval windows, around one hundred of these houses were constructed, many of which have now fallen into disrepair. Like a lot of things, though, they have since become valuable collector's items, and it's not uncommon for large sums of money to be spent on their purchase and restoration.
9. That One House, All Around The World
Decorating for the holidays is great fun. What isn't fun is the house on the street that takes things too far. There's always one. We get it, you like Christmas and Halloween. But you appear to be draining this quarter of the town's electricity. Please stop, before the whole neighbourhood goes up in smoke.
10. Carleton Island Villa, New York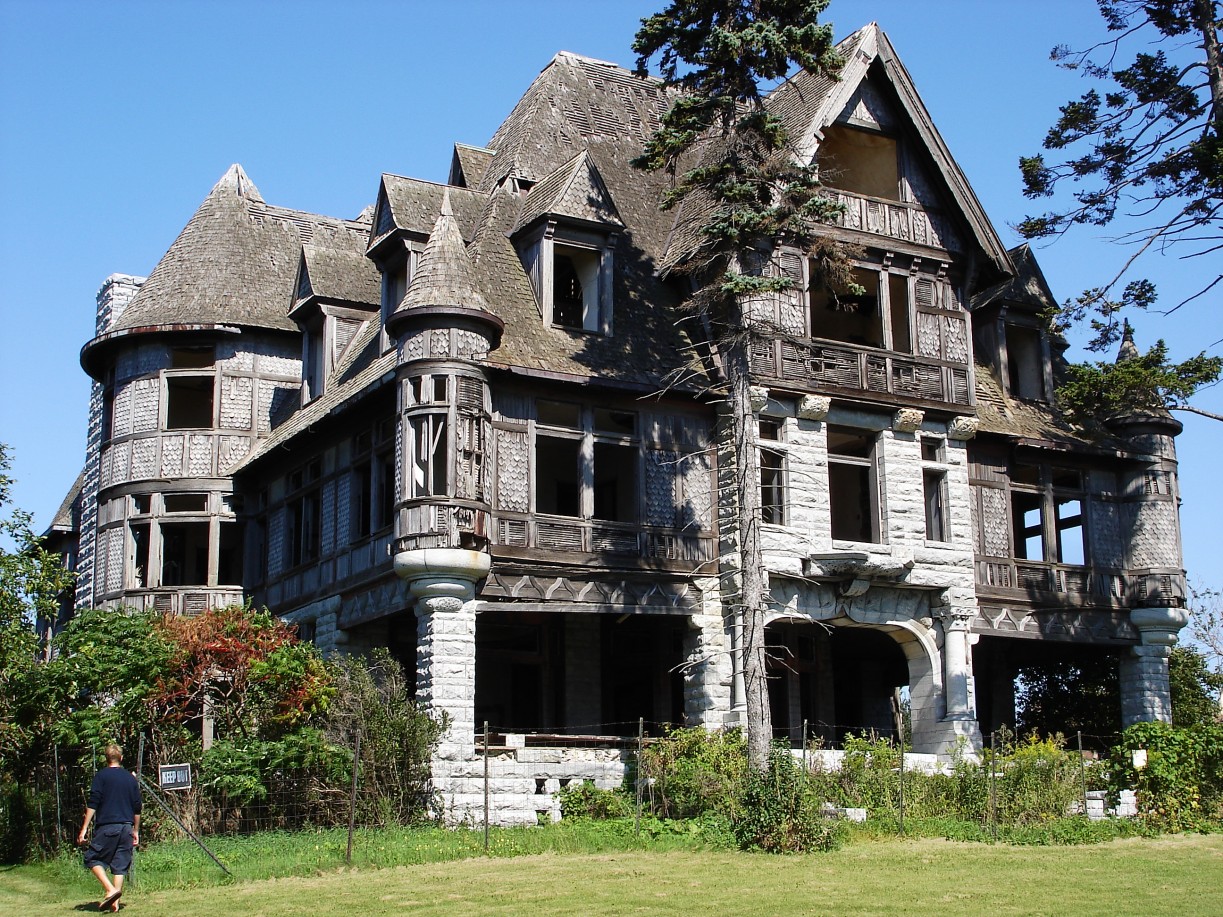 The stuff of Tim Burton's dreams. Uninhabited for over 60 years, the Carleton Island Villa has been abandoned since it's owner and his wife passed away over a century ago. Not only has the house fallen into disrepair, contributing greatly to its hideousness, it's also extremely creepy, the kind of place you're dared to spend the night in in an episode of Goosebumps. Brrr, just writing about it gives us the shivers. . .
by Brian Wilson