Moving to a new town can be overwhelming in many ways, whether you're moving long-distance or not. The thought of leaving the familiar territory, settling down in the new environment, and trying to make new friends all over again can be downright challenging.
The whole process can be tasking, especially if you're unprepared. However, with the right tools and information, you can find moving to a new place less stressful and exciting. Here are the top practical tips you'll need to make your move as stress-free as possible. 
Have A Map
All the bustle and excitement that comes with the thought of moving to a new town is undoubtedly overwhelming. Gather as much information as possible about the road/s network that leads to where you're moving to. 
This is important to avoid getting lost or missing due to ignorance about the routes or the situation of the roads. You should get an easy-to-read map, study it well, assess the region with it, or have someone around who knows the routes well. 
If you can't find a traditional map, you can make use of google map. Thanks to technology, you can access any area now with the help of google map. Just make sure your phone is well-charged and that there is a good Internet connection.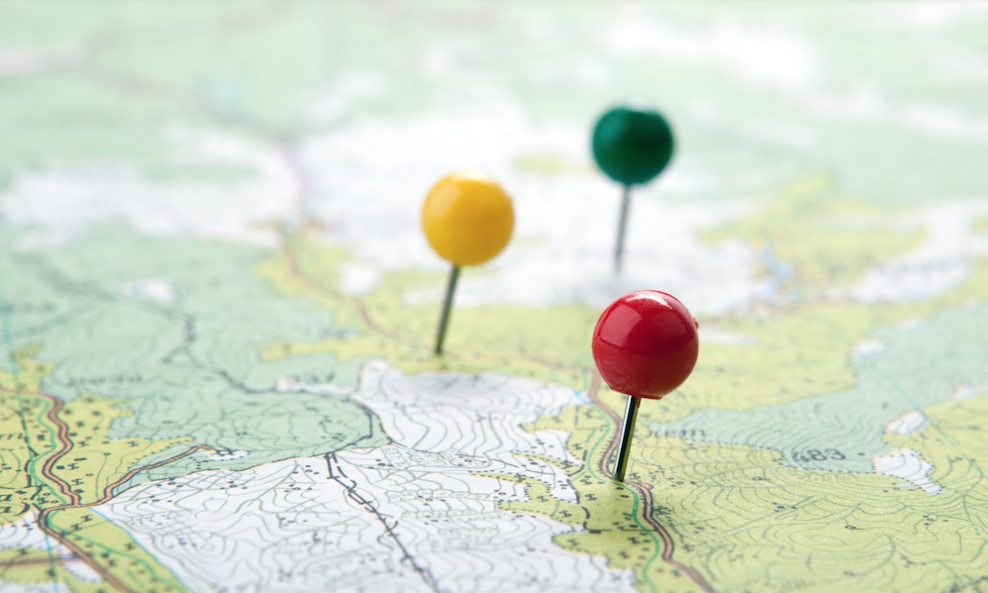 Search For Suitable Homes
Finding a new apartment to live in may be tricky, especially in a new town you aren't familiar with. The first step is determining the budget for either an apartment to rent or a house to purchase and working toward it. 
Go through the list of people you know in the town for help and referral to an affordable apartment. There's no need to fret if you don't know anyone. Just enlist a realtor expert to get the best possible housing options that suit your budget. 
Organize Your Belongings
Moving your things may be an issue when moving to a new place. Pack the belongings by starting with the much-needed essentials so you don't leave any essential items behind, then follow with the least of the necessities. 
Put heavyweight items in small boxes and lightweight items in large boxes. Label the boxes correctly. Pack properly to make moving into the new town very convenient and easy. Check here or similar sites for tips to reduce stress during a move. 
Know the Cost Of Housing
It's crucial to consider the difference between the cost of the rent, mortgages, or housing of your current residence to that of the new town. In some places, the housing cost is very high, while in other areas, the house's quality determines the cost. 
Sometimes, the kind of neighbourhood the house is located in also determines the cost. Find a place within your target range and calculate utilities, taxes, and mortgage costs.
Get Rid of Unnecessary Items
It's good to have a fresh start when moving to a new place. It won't make any sense to start settling in a new home with items that are not useful. Nothing makes moving to a new town easier than moving light. Most people find this hard to achieve because they feel no belonging must be left behind, mostly due to sentimental reasons. 
Get rid of unnecessary items by disposing of or giving them out to the less privileged. You can also do a yard sale to dispose of the items appropriately and even make money. 
Look for Available Job Opportunities 
Before moving to a new town, research the available jobs, except if you're going to be working from home or have a job waiting there. Don't search for general job options available. The research should be focused on the type of job you want. 
To make the research easier, look at search options like the largest industries in the town and job recruiters' sites to determine what types of jobs are available and how competitive the job market is.
Study Crime Rate Records
Yes, the town you're moving to may look inviting due to its serene or beautiful appearance. Whatever reasons you may have for relocating, don't forget to check the crime rates before going ahead with the move. 
Almost every town has its dangerous and safe parts. Research on how secure the town is, especially the neighborhood you're moving into. Look for the history of crimes that occurred there over the years, availability and quick access to security personnel, and how often crimes do happen. 
Also, check for the overall safety ratings and crime reviews. This will help you decide if the town is safe or not.
Know the Climate Condition
The climate condition is one of the things to consider when moving to a new town. The climate affects almost every activity you do and even the clothes you wear, among other things. 
It can also spoil or make your dream for the town, especially if you're not used to such weather. Choose a city with a climate you can enjoy or, at least, bear. Many people don't consider the climate condition, and it might take them a while to get used to the change in weather.
Research on the Cost of Living
 The cost of living in a city determines the amount that will be spent doing anything there. Calculate the budget for daily life activities to see the cost of living in the new town. 
If too high, it's advisable to start looking for alternatives that will best suit your budget. It's best to decide on how to manage the cost of living before moving.
Establish Social Connections
Moving to a new town can be frustrating and lonesome if you don't know anyone there. Knowing someone in the new town can make living in such a place very fun. You can try to link up with someone through social media. However, be careful, so you don't fall victim to fraudsters or criminals. 
Another way you can meet people before getting to the town is by reaching out to friends. Even if none of your friends are residing where you're relocating to, there's a high chance that some of their friends are staying there. Click here to see more practical tips on how to make friends when moving to a new location.
Nonetheless, getting information on what it's like living in the new town will be easier if there is someone you know there. Besides, your contact in the city can help you look for jobs, go apartment hunting, and introduce you to potential friends. 
Research on The Transportation Options 
Sadly, not all towns have equal means of public transportation. Some cities with a vast population require a high tolerance for driving and traffic as many cars will be on the road. In such cases, it's better to use public transport instead of buying a car. 
In other areas, owning a car might be a better option. This is why it's important to investigate what the transport system is like before deciding to move. If it's a place where people use more public transport, you should check on the available routes to enjoy your stay in the town.
Locate Important Places
Locate essential places that help provide immediate needs. Check out the availability and location of drugstores, grocery stores, coffee shops, and gas stations, among other places, to know how to manage your stay in the new town. 
It will be frustrating to finally move and settle in, only to find out that most places are out of reach or not available. This increases the cost of living and expenses because you'll need to spend extra to get the things you need. 
Plan Your Move
It's possible that driving to the new place all alone may sound scary, or the energy to drive is not just there, or you don't know how to do it at all. If this is you, look into various moving options to find the one that will be suitable for you. 
There are several moving options available, such as hiring a moving company, renting a moving container, or renting a moving truck. You can also get the help of a moving expert to get the best advice on how to move and stay organized.
Know the Activities And Events
If the town you're relocating to has all or, at least, most of the support and activities you need, it makes it easier to move, settle, and connect there. Before proceeding, research the type of activities and events in the town. 
Some of the typical events to look out for include town meetings for the people to connect and know each other, ball events, sports, contests, dancing competitions, music contests, pageantry, clubbing, and modern and old art exhibitions. 
Make sure the town has some fun events or activities that can guarantee a memorable stay. You can search online for events, holidays, and festivals and check to see if you'll like them. 
You can also ask people who deal with the residents daily, such as the bartenders and cab drivers. They're some of the best sources of accurate and honest information on the type of events and activities the town offers. 
Know the Available Social Amenities
You should list the social amenities you consider as essential and check if they're available in the town. Is there access to the airport, hospital facilities, cinemas, amusement parks, eateries, and others?
Before settling in, you should know the kind of social amenities that will make life fun and comfortable, especially those you can't compromise. This will help you decide if it's the right place or not. 
However, in a case where you must live in the new location for one reason or the other, you'll have to find a way to improvise or compromise for the social amenities that are not available.
Explore The Town 
There is no better way to know more about a place than exploring it. If possible, try and visit the place for a few days to explore and get to know the area, people, and culture before making the final move.
Doing this will help you know if the place has vibrant energy or an unwelcoming atmosphere. From there, you can easily answer questions like: Are the people and neighborhood friendly? Is this a safe environment? The same goes for other questions you may likely have.  
Spending a few days there will tell you what to expect from the people when you move there. You may even make an acquaintance or friend during your stay, which will help when you finally move in. Don't forget to tour the town like a resident and not a stranger; you'll find out more this way.
Seek Expert Advice
Creating time to organize everything involving moving to a new town can be a bit difficult and time-consuming. If you aren't up to the task, it's better to enlist an expert's service to take care of things for you while you relax or attend to some other things. 
Such experts deal mainly with getting you moved in the most organized and efficient way, without any stress to you. They help you deal with tasks like home listing, town options, moving vehicles, packing, and conveying your items to the new place. This helps to get things done faster and efficiently.
The Emotional Stages Involved In Moving To A New Town
It's normal to have a lot of confusing emotions running through your mind when you're relocating. Knowing the emotional whirlwind to expect will help you manage the emotions better and generally improve the moving experience. Here are the emotional stages involved in relocation.
Moving to a new place brings excitement because it presents an opportunity for change which most people desire. Therefore, it's normal to feel excited. You start anticipating and imagining the new life ahead and what the change has in store. You're about to witness a new chapter of your life, and this springs up lots of excitement. 
At this stage, restlessness, agitation, uneasiness, apprehension, and anxiety start setting in due to uncertainty about moving. Some people may even fall sick to show how nervous the thought is. Many people get nervous when they have to try something new, especially something that can change everything familiar. Questions start springing up on whether moving is a good idea after all. Eventually, the thought of moving may look like an impossible task, a different feeling from what you felt earlier. 
It's normal to start having doubts about moving or not. Questions on why it needs to be done and about friends and family come up. The thought of having to pack and unpack everything can threaten to change your mind. At that stage, moving is a problem; staying where it's comfortable is easy, and easy will look really great at the doubting stage.
No doubt, the thought of moving to a new place is scary. You're beginning to accept issues involved in relocating without denial, and you start understanding the prospects better. There's no reason anymore for a pity party because starting a new life consists of changing the environment to have a grasp of new things life has to offer. The thought of moving to a new town becomes exciting once more.
This stage usually brings back the feeling of excitement about moving to a new town and starting a new life. Acceptance means there's no more fear about starting in a new place. You're ready to embrace every opportunity that comes with it. Solutions to those things that seem like obstacles and problems start appearing. Moving means letting go of the familiar, welcoming the unfamiliar, and being open to a new life.
Conclusion
The thought of settling in a new town is very thrilling and exciting, but it's critical to have a well-thought-out plan to enjoy a seamless relocation. The tips above offer great insight on things to consider before moving, settling down in the new environment, and other expectations. Following these tips will ensure you enjoy a stress-free moving process.
Ref number: THSI-2126