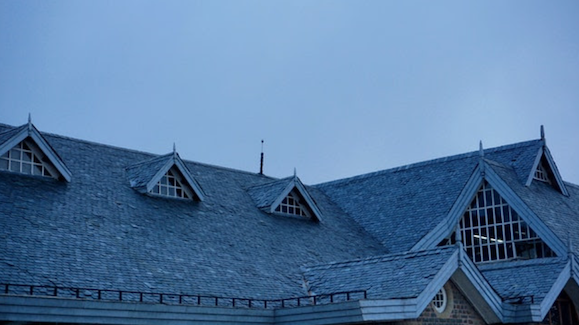 The roof is one of the most important parts of a home, and a roof that isn't well maintained or installed properly can leak and cause damage inside your home. Some of the important considerations when choosing the right roofing material includes its longevity, energy efficiency, sustainability, and of course, cost. Below, we have listed the top six roofing materials and ranked them according to cost and durability. 
1. Asphalt shingles ($)
Asphalt shingles are so cost-effective that they are easily one of the most popular roofing materials. Depending on the type of shingles you get, these can last between 15 to 30 years.
Before you are tempted to settle for the least expensive shingles, check their hail rating. Shingles are particularly vulnerable to hail. If you do not see any hail rating, that is a red flag.
Asphalt shingles are petroleum-based, so it's not the most sustainable material available. However, there are shingle recycling centres so if one is near you, this can be a consideration.
2. Wood shingles ($$)
Wood shingles are usually made of fire-resistant cedar or redwood. They last longer than asphalt shingles but are not as durable. While fire-resistant, they are not fireproof. Wood shingles are also prone to cracking so like asphalt shingles, check for their hail rating.

Wood is a natural insulation material so wood shingles are about twice as energy-efficient as asphalt shingles. Being all-natural, wood shingles are one of the most sustainable roofing materials. These last longer than asphalt shingles, from 30 to 50 years.
3. Metal roofs ($$)
Metal roofs last as long as wood shingles and are usually made of aluminium, steel, copper, or zinc alloy. For this reason, they are a little more expensive than the asphalt or wood shingles but are also more durable. 
Metal's impact-resistant features make it able to withstand hail and strong rain. Its energy efficiency is much higher than asphalt or wood shingles since metal is a natural insulator, keeping your home warm during the winter and cool during the summer. 
4. Plastic polymer ($$$)
These roofing materials look like slate or wood shingles, are low maintenance, and are highly durable. They have a very high hail rating and usually will last longer than 50 years. However, they are the least sustainable, mainly because they are made to last. One plus for plastic polymers is its high energy efficiency; it reflects heat rather than absorbing it, which is great in any season.
5. Clay tiles ($$$)
Clay tiles are very popular in Mediterranean, Mission, Southwestern, and Spanish-style homes. In the United States, homes with clay tiles are very popular in the Southwest.
Clay tiles are more expensive than asphalt or wood shingles. They are made from earthen clays, moulded into shape, and fired to harden them. They are very durable and may require additional framing. Clay is a good roofing material for homes in hot climates and where salt air is present, like along coastlines. Clay tiles can last more than a century, but they are prone to cracking. If you choose these tiles, avoid walking too much on your roof.
6. Slate ($$$$)
Slate is one of the oldest roofing materials and is also one of the most expensive. However, the cost is often worthwhile, as slate can last up to 150 years. It is fire-resistant, retains almost no moisture, and holds up well under extreme weather conditions. Slate is also very heavy, so you will need to consult professional roofers to ensure your roofing system can bear the weight.

Since it lasts as long as three times the life of other roofing materials, slate is also better for the environment. Slate is a naturally occurring material, which means that no toxins are introduced during the manufacturing process. Being so dense, slate is also highly energy-efficient and keeps your home's temperature regulated throughout the seasons.
In addition to quality roofing materials, proper framing, weight considerations, and the right slope for the style of your home are important to make sure that you do not experience roofing issues down the road. Professional roofing companies like Nu Look Home Design use sophisticated equipment and tailored roofing solutions to ensure that your roof is installed with technical precision.
Ref number: THSI-2451