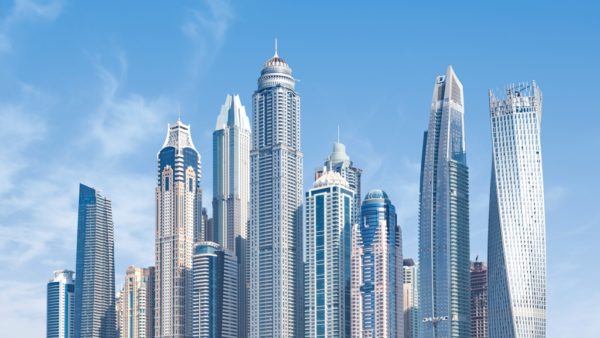 Real Estate is considered one of the best ways to make money and generate huge yields only if you know where to invest. The most common way to increase your wealth from real estate is to invest in rental properties. And with rental incomes steadily increasing in several cities across the world, investing in a buy-to-let property can be a really good and profitable investment option in the long-term.
The property can be a house, an apartment, villa, studio, shopping mall or office space.
The possibility of purchasing a real estate and waiting for it to generate money can be hard for some investors, however, a savvy investor knows well that to gain money, you have to be patient. Hence, for all the savvy real estate investors out there, we give you a list of the top cities in the world with high return on investment in real estate business.
1- Dubai, UAE
The emirate of Dubai is now considered an established investment destination especially it's real estate that offers promising returns. Dubai property market is at its peak because of the world expo 2020 which will be held in the city. Dubai is now emerging as a mature market for real estate ever since 2008 recession and factors such as security, a tax-free haven, and a safe investment structure, makes realtors ensure profitable returns. The average return on investment in Dubai is between 7-8% and can go up to 12% in some cases. To top all of that, the revenue is tax-free, all of which makes the emirate the ideal destination for a growing real estate business.
2- Montreal, Canada
The Canadian housing market is a prosperous market that is growing stronger. Rental return in Montreal exceeds those in Toronto where a 120 square meters apartment in Montreal will earn a total rental return of 5%, while a smaller apartment will earn a rental return of 7%. It is safe to say that Montreal is the city to head to if you are looking for high return on investment in real estate. Montreal is a stable market that is only going to experience further increase thanks to Montrealers' income, the city's development, and positive net immigration. And with the increased number of people interested in living in downtown, Montreal's housing market is considered Canada's safest market.
3- Amman, Jordan
Gross rental yields on an apartment in Amman are really good where the average rental return is between 6%-7% and in some place, it rises reaching 11%-12%. The best investments in Amman are studios, one- and two-bedroom apartments. The most desirable area for foreigners and expats is the Old City. It is worth noting that real estate prices in Amman have never dropped, they are either stable or increasing, all of which makes Amman's real estate market appealing to plenty of investors looking to increase their wealth through real estate business.
4- Bogotá, Colombia
Bogotá is another city that promises investors a high return on investment as the city is extremely popular among expats and foreigners. House prices in Bogotá, Colombia have been rising for the eleventh year in a row proving the high demand that the market has among buyers and renters. The city's housing market will continue to grow.
Colombia's capital, Bogotá has high gross rental yields that range from 6.5% to 9.6%, with most yields being around 7% to 8% depending on the location of the property.
5- Atlanta, Georgia
Atlanta has better rental returns than other counties in Georgia. It is worth mentioning that Atlanta ranks high for the best markets with high gross rental yields.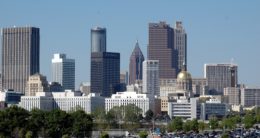 Atlanta has the highest share of renter households in single-family homes. According to statistics, home values are expected to increase an additional 10% by 2019 putting Atlanta near the top of the list in terms of home price appreciation, all of which will support yields and rental increases. Atlanta is a promising city when it comes to driving investment returns and a city that will continue to grow on all fronts.
6- Bangkok, Thailand
Thailand's capital, Bangkok is considered one of Asia's cities with high rental yields where investors can expect returns that range from 4% to 6% in most parts of the city. The city is a popular investment destination with a solid rental market that mainly comprises of Expat and Thai renters.
By taking a closer look at Bangkok's housing market, there is a rental market in every neighborhood in the Capital with various rental yields values. Smaller one-bedroom apartments have higher yields than larger units with a range of 4.5- 5.25 %. While one-bedrooms villas have expected rental yield that ranges from 4.3- 5.45 % and a studio apartment rental yield ranges from 4.8- 6.1 %.
7- Panama
Even though gross rental yields in Panama have declined over the past few years, but the rental yield on a rental property remains relatively high with values that range from 5.7% to 7.3%. Panama city has earned a reputation over the past years as a safe place to live and work, which encourages immigrants to consider the city as their second home. Besides that, Panama is internationally an excellent investment location for the city has a strong economy and remarkable real estate figures.