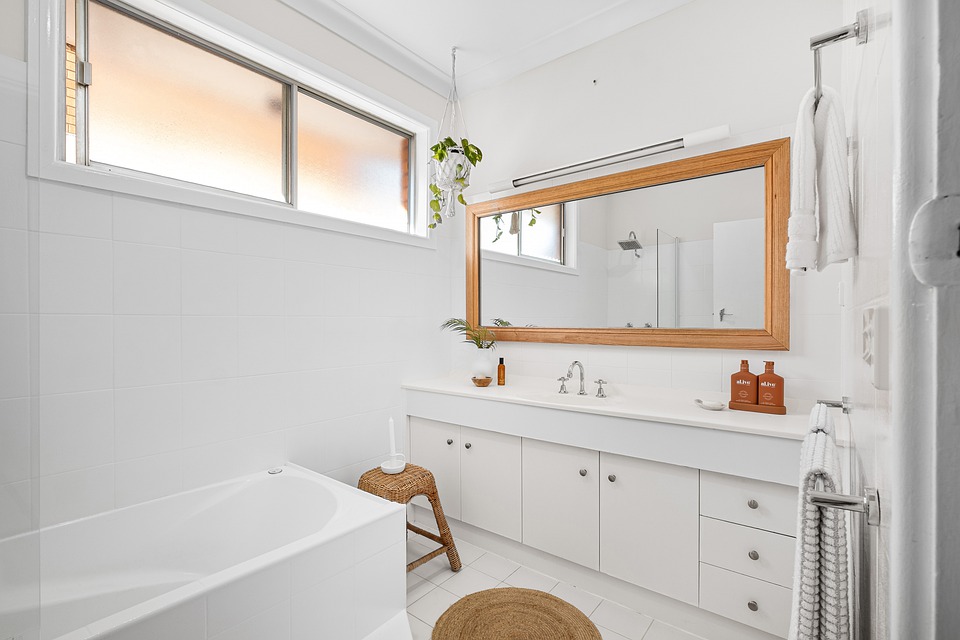 Buying a home for yourself is an amazing milestone. You worked hard to get to that point, so it's only natural that you want to make the space as beautiful and comfy as possible. Once you decide on your color palette and the design style you prefer, it's time to consider how to make your home a place you can not only appreciate the beauty of, but also somewhere you can really relax. While some of the things you get will depend on your personal preferences, as well as the size and layout of your home, there are some house equipment pieces and appliances that you just have to buy for a life full of comfort.
Flow Heater
Everyone loves a long relaxing shower. There's just something about letting the hot water soothe your muscles and loosen you up after a long day. But nothing can ruin that relaxing moment quite as much as running out of hot water mid-shower. That's where a flow heater comes in handy. It will enable you to have hot water on demand for as long as you need it. Of course, because that means that the heater will be continuously working, you want to only consider the best tankless water heaters for your home in order to ensure they won't break down or cause other issues. When looking into the right option for your household, you first want to establish whether you need a gas or an electric heater. Once you do that, look into the BTU (British Thermal Unit) rating to determine the heat output. Some gas heaters offer a higher BTU rating than electric heaters, which means they can power larger homes with multiple bathrooms more quickly and efficiently – however this will also depend on the make and model of a specific heater.
AC
Even if you go to great lengths to make your home as energy-efficient as possible, there is no getting around the fact that you will need an air conditioner at some point. There are definitely ways to stay cool without it – such as opening windows and fans and preparing cold meals and drinks ahead of time – but these methods do not provide you with the same kind of benefits and comfort as an AC does. It can not only cool you off during a hot summer's day, but it can also help with dust allergies, and it makes sleeping at night a million times better. The size and BTU rating of your unit will depend on the size of your home, as well as the room layout. However, a lot of homes can be efficiently cooled down with just one unit, as long as it's strategically placed, and the house is well insulated.
Coffee Maker
There's nothing quite like the first sip of coffee first thing in the morning. The smell, taste, and warmth take you right out of your sleepy daze and into a state of alertness. While instant coffee will always be there for you to fall back on, it won't compare to making your very own pot of fresh coffee with a great coffee maker. A lot of people immediately think of cafe-style espresso machines, however, there are over a dozen types of coffee makers out there, and most of them don't take too much space at all. The kind you get should depend on what kind of coffee you like, the free countertop space you have (if it's a type that needs to be placed there, instead of in the cupboard), and your budget. Looking at all the pros and cons of the different models and types before making a decision is the best way to ensure you'll get a coffee maker that meets all your needs.
Robot Vacuum Cleaner
A robot vacuum cleaner makes keeping your house clean so much easier. All you'll need to do is set the device up in an area of your home where dirt tends to accumulate – such as near your front door or under furniture – and it will take care of the rest. It's a self-charging robot, so you don't have to worry about getting stuck in one spot when it runs out of power or anything like that. While mopping the floors really only takes 10 minutes, there's really no reason for you to have to do that if you have a little robot helper to do it for you. This is especially true if you have kids and pets because things like spilled food and pet hair seem to accumulate all over the place – and that's just something that you won't have to worry about anymore.
When you're a homeowner, you want to be as comfortable as possible inside your own home. You can't just rely on good looks and design – as beautiful as those things are – but instead, you need to equip your house with some of the top household appliances that will help keep it clean and cool and well-equipped for all kinds of situations. A flow heater, robot vacuum cleaner, air conditioner, and coffee maker are the four appliances that will bring maximum comfort to any home.
Ref :

THSI-2664

/ ZD. 23915