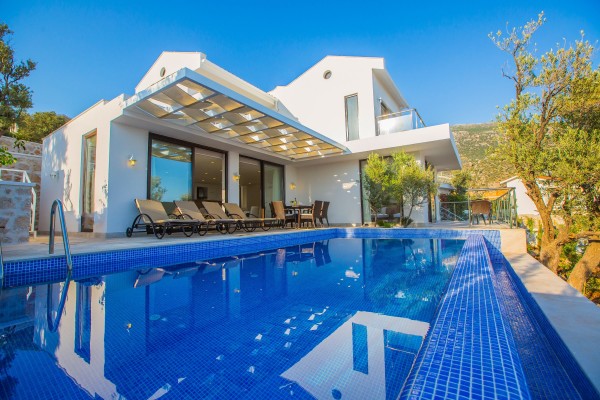 There are so many advantages offered by a luxury villa over other forms of accommodation such as hotels and guest houses. These reasons include the following:
#1. The Price Is Better For Families
It is a price bargain for large families. Having private villas such as Frontline villas in Ibizawill be significantly cheaper than renting a resort or hotel.
#2. You Are In Control Of Food And Other Services
With a villa, you don't have to wait for room service or waiting for your laundry. With the availability of facilities such as BBQ at the poolside, you can easily prepare your lobsters, prawns, and fish while your family is having a swim.
#3. More Privacy
Imagine wearing your bikini or even putting on your dressing gown all day – you can only do this in your own private villa. With facilities such as a private gymnasium, pool tables, iPod docks, cable TVs, DV players, Saunas, Jacuzzis and many more, you will enjoy unlimited fun with your family and friends at lower prices.
#4. The Locations Are Serene
Unlike hotels and resorts that are shared by several people, Most Villas are located in serene environments, including ocean views, beachfront or private Islands. Villas are designed to overlook great sceneries; hence you can never get bored by the beauty of your environment. There are some villa bedrooms with doors and windows that can give you beautiful seasides or a great balcony with fresh air.
#5. Excellent Security
Villas are efficiently secured, and aside from the common security posts, most villas do have in-room safes which makes it easier for you to keep your personal valuable possessions safe, including your laptops, smartphones, jewellery, and wallets.
#6. Great Prices In Low Seasons
In the low seasons, you can get some unbelievable deals on villas, and most especially if you can be a little flexible with the vacation dates you choose.
#7. Friendly Cancellation Deal
With luxury villas, you don't have to pay a hefty deposit before you move in. some villa owners will even allow you to take a look at the villa before you make any deposit so that you can sure of what you are paying for. Most villa owners will give you a full refund just in case you make a deposit before you actually see the villa, and there are some villa owners that will only deduct a little admin fee from your deposit- you need to be sure of the terms and conditions before you enter into an agreement.
#8. Great Options
When it comes to luxury villas, there are endless options you can consider, depending on your needs and preferences. From single to multiple rooms and several other luxury options such as horse racecourses, Golf courses, and private sporting facilities. Aside from great options, villas are available all year round, unlike resorts that are often over-booked at peak seasons of the year. You can even save more money in seasons outside of popular holidays such as Christmas and summer.
If you're looking for a smart investment and an even smarter way to vacation, the experts at Equity Residences can help. Invest in a portfolio of vacation homes and luxury residences in prime locations like New York, Las Vegas, Palm Beach and even Beirut. You have the opportunity to recoup your initial investment plus any investment gains with the sale at the end of our 10 year fund period. You'll also enjoy access to hundreds of other resorts through our affiliates.
Villas do offer much more than what you should expect in resorts however, many people can be sceptical about searching for these great deals because they don't want to pay hefty deposits and at the end of the day, they have to cancel the deal.
Most beginner holidaymakers do see villas as self-catering holiday accommodation and it is very important to do some research or seek the help of professional agents to help you find out about the best bargains when it comes to getting a villa.
Ref number: THSI-2210