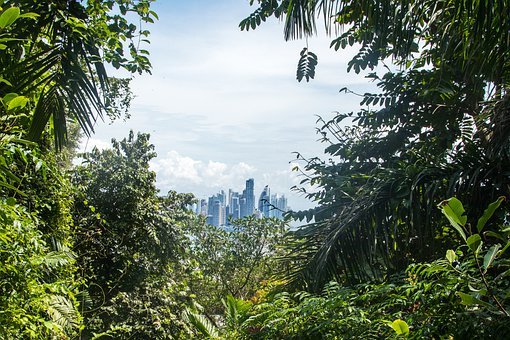 Sometimes a significant change is precisely what you need, and almost no change is more significant than one that moves you overseas. Whether you're retiring and want to settle down somewhere new or are looking to build a happy, stable life in a promising place, The Republic of Panama is somewhere to consider.
While the country's rich cultural history began centuries ago, it was only on November 3, 1903, that the modern republic of Panama formed. The Panamanian people revolted against the Colombian government and established the independent Republic of Panama. Since then, the country's dedication to growth and diplomacy, as well as its beautiful natural allure, have made Panama an incredible place to live. Here are some of the top reasons to consider moving to Panama.
Stable Real Estate Market
If you're looking to make a safe investment that'll serve you long-term, Panama real estate is the way to go. The land cost in Panama is unbeatable when you look at comparable property in the US, Canada, and much of Europe. There's also great diversity in the type of real estate available in the country, so you can find the right fit whether you're a city-dweller, a beach bum, or a mountaineer.
Additionally, construction costs are low. If you choose to build your dream home from the ground up or undertake significant renovations on purchased property, you won't break the bank in the process. Consider that average housing costs are skyrocketing across the globe, including over 6% in the UK. It makes financial sense to settle down somewhere like Panama, where the home-buying and building prices remain comparatively low.
Investment in Infrastructure
Panama strikes a beautiful balance of old-world charm and modern infrastructure. As a growing country, Panama has invested in many modernization projects, including updating roads and bridges and building a modern metro system. 
In 2021, despite setbacks due to the COVID-19 pandemic, officials broke ground on a project to build a new monorail line in Panama City. The project, which will result in a 24.5km line with 14 stations, is set to be completed by 2025 and is predicted to cut the average commute time for riders in half.
The country also has efficiently designed utility systems, so you'll never have to worry about electricity, water, phone service, or WiFi access. The country boasts over 100 domestic and international airports and has proven that it has one of the best infrastructure systems in Latin America.
Economic Stability
In recent years, the economy in Panama has been rapidly growing. While the population has increased slightly, the average GDP per capita has sailed upward for the country's almost 4.5 million residents. Global trade is an essential component of the country's economy, as are the service, logistics, banking, and insurance industries. 
Throughout the pandemic, tourism and hospitality services took a hit, but they are on the rise again. The agricultural and fishing industries have continued to perform well despite other economic growth setbacks during COVID-19. Unsurprisingly, the Panama Canal continues to play a vital role in the country's economic stability and keeps Panama on the map as a key player in international trade. 
Panama also has an economic freedom score above the regional and global averages, with high scores in labour freedom. Tax breaks and incentives drive a lot of international commerce to the country. The country has proven economic resilience in recent decades, making it a stable place to invest in real estate.
Unbeatable Climate
The climate in Panama is historically warm and sunny, with an average annual temperature of 27°C. While the rainy season stretches on for many months, from May to January, the locals love the tropical humidity and ocean breeze that comes off the coast. 
Unlike many of the country's tropical neighbours, Panama doesn't experience hurricanes. In fact, Hurricane Martha is believed to be one of the only hurricanes to hit Panama in its known history, and that was in 1969. The country also doesn't experience earthquakes or have any active volcanoes. People living in Panama get to experience a tropical paradise without the risk of massive storm damage.
Tropical storms seldom sweep through the country, and if they do, the impact is typically minimal. That said, certain areas of Panama are impacted by weather more than others. For example, the Darien Gap is known to experience occasional severe storms and forest fires. While the climate is relatively stable country-wide, it's important to research specific regions if you plan to move to Panama. Consider your personal risk tolerance as you find the perfect spot to settle down. 
In Summary
With a safe and tropical climate, a stably growing economy, and constant advances in infrastructure, Panama should be top of your list as a possible place to relocate. And with affordable real estate prices across this beautiful country, you'll be able to find the perfect place to call home sweet home.
Ref: THSI-2822 |

ZD. 24891 – EGI2369