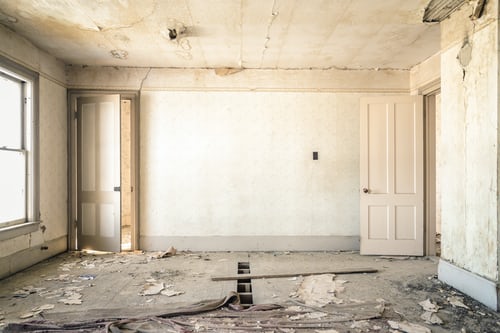 Prospective home buyers often look for properties that require few repairs. A minor fixing to your home can spare you from the inconvenience of losing buyers. There are several things you need to fix before selling your home. Check out these top house repairs to consider before listing it for sale. 
Kitchen
Ensure all the kitchen appliances are in good working order before selling your home. Cabinet doors and drawers should function smoothly, fix all loose hinges and replace broken handles and knobs. You can do these tasks without hiring a contractor since they are simple. Check if the paint is not peeling. If the cabinets are severely damaged, you should replace them. The faucets and sinks should run leak-free, and all drains must be clear of any blockage.  
Roof
Your roof should not have broken or missing tiles, ridges, and shingles. When you spot any problem, fix it immediately before the situation becomes more significant. The eaves consist of the fascia and gutters, which should be intact. Everything must be free of water damage. You may need to hire a contractor to repair broken boards. If you live in South Carolina, hiring the ideal roofing contractor can go a long way in preserving the value of your property. Professional roofers at Lenox Roofing Solutions in South Carolina explain that regular inspection of your roof can save you a lot of money in the long run. Roof replacement can be costly, so you must prevent extensive damage that could lead to that. However, when the roof reaches the end of its lifespan, you should replace it. 
Bathtubs and Showers
Bathroom fixtures like showers and drains must be fully operational. The drains should run smoothly, and make sure you clean them regularly. All broken tiles should be replaced, and clean the walls. If the showerhead is damaged, you must replace and check other issues that may need attention.   
Home Interior
You must take a look at the available interior surfaces of your home. If you see discolouration on the walls, try to identify the cause before painting them. In most cases, dark spots or mould are caused by roof leaks. Repair the damage on the ceiling or roof before painting the walls. Replace all chipped or cracked tiles and damaged hardwood. If your carpet is torn, make sure you replace it or clean it when it is dirty. 
Your heating, ventilation, and air conditioning (HVAC) must be in good working condition. If you think the system needs attention, make sure you hire a technician. You may need to replace an old heating/cooling system. Similarly, your water heater must be working well. All the pipes must be adequately insulated. Other elements you may need to check include smoke and carbon monoxide detectors. Circuit breakers and other electrical appliances must meet the required codes, so definitely have those reviewed as well. 
Doors
All doors around your home should be in good working condition. Apply some oil or any other appropriate lubricant to the hinges. Properly align sliding doors and keep the tracks free of obstacles. You may also need to repaint the doors if they show signs of ageing. If there are cracked or damaged windows, replace them to get a reasonable price for your property.  
Drainage and Foundation
Make sure your drainage is sloping away from the foundation. If water collects near the foundation, it can cause structural damages that can affect the value and safety of your home. There should be good runoff around your property to prevent problems like waterlogging. If you see signs of instability on your foundation or cracks on the walls, you should hire a contractor to advise on the steps you can take.   
Landscaping
Ensure your yard is well maintained and trim all overgrown trees and vegetation around your home. Your lawn must be manicured, and remove all foreign objects that can give your yard an unsightly appearance.  Trees can cause significant damage to your house or neighbours if you fail to cut them. Check the fence and gate for any defect that may need some repairs. If there is a perimeter wall, make sure it is not damaged.    
Routine preventive maintenance and repairs can add value to your home when you decide to sell it. You can do some simple tasks, but it is a good idea to hire a professional to inspect your home at least once a year. The tips above can help prevent major repairs to your home, which can be costly in the long run.
Ref :

THSI-2682 /

ZD. 24095