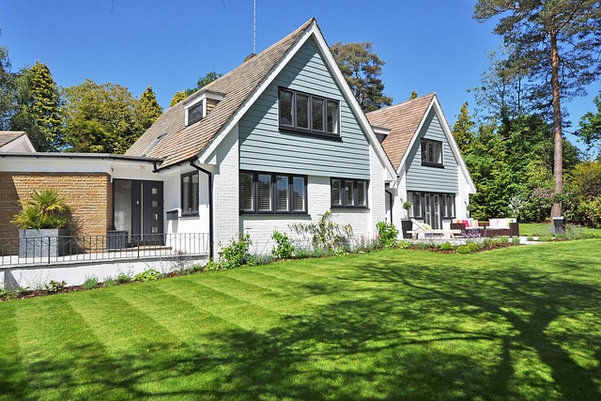 Many people love old houses as they are full of charm and character, sometimes offering unique architectural features. However, when you purchase an old house, it will often require work to turn it into your dream home, and complications can often arise with older homes that you do not get with newer ones. If you have an older home that needs work done on it, you want to get it done quickly so there is as little disruption as possible to your home, and this may require adopting newer methods to renovate your home. Below are some tips and ideas to help you quickly transform your old home and boost its value.
Have A Vision
Before you start planning the transformation of your home, you want to have a clear vision of what you want to do with the property and how you want it to look. You want to evaluate the property's potential and determine the best way to achieve your vision and enhance your property. Some may wish to preserve the property's historical charm, while others may want to completely update it and drag the home's interior into the 21st century. Once you know what you want to do, you can start formulating a plan to help you strategise the best way to start your renovation project.
Plan Strategically
It will require careful planning to transform your home as quickly as possible, and you can start by creating a detailed timeline for the work. You want to identify any potential setbacks ahead of time and have contingencies in place for them. Building projects can often throw you curve balls, especially with older properties, so you want backup plans ready for when you need them. For example, you can find the walls in older properties are no longer straight, so instead of using wet plaster on the walls and ceiling, you can stock up on drylining supplies and use plasterboard instead, saving you time and money on your project. You will also need to prioritise your work and do it in a way that will prepare the essentials first in the property.
Prioritising The Work
If you and your family live on the property while you work on it, you must prioritise your work and ensure you prepare the essentials first. You will need at least one bathroom working with a shower or bath, and you will also need to be able to prepare food to feed the family, so you need access to the kitchen. You will want to ensure the building is weathertight and the roof is not leaking, and once you have the essentials, prioritise the order in which you will do the rest of the work.
Use Reliable & Reputable Contractors
You also want to ensure you use quality contractors with an excellent reputation and can do the job to an excellent standard. You will want to research any potential contractors you are considering using before hiring their services and ensure they have a reputation for delivering on their promises. There are various trades you may need to complete the work on your home, such as:
Electricians
Plumbers
Brickies
Carpenters
General Contractors
Roofers
Tilers
You may find a quality company that can take care of all the different trades for you, meaning there is much less juggling and ensuring everyone is on site. However, if you want to do your home transformation as cheaply as possible, project managing the job can save you money, but it requires a lot of time and commitment.
Save The Decorating Till Last
One thing you want to do is save the decorating of your home till last, as trying to decorate while work is being done will complicate things and cause delays and problems. You can decorate the bedrooms if ready, but you only want to start decorating a bathroom if it is the only useable one in the space once there is another bathroom you and the family can use. With workers traipsing through your house every day, you also do not want to worry about the floors of your home until the work is complete. The last thing you want is to have a new floor installed in your home and for it to get damaged before the work has finished.
Transforming an old house quickly and making it look beautiful is an achievable goal. With a clear vision, strategic planning, and a focus on essential elements, you can breathe new life into your historic home without an extensive timeline. Finding quality contractors will also help you do a fantastic job within your timeline and help you transform your old house into a beautiful vintage home. Now the inside of your home is complete, you can turn your attention to the exterior and the garden!
Ref: 3530.31104
image credit: Pixabay