Selling your home is more than just putting it up for sale on the market or looking up a good realtor. Prospective buyers form an opinion of the home they are looking to buy within seconds of stepping through the front door. So, having your home will leave a good impression is necessary during the sale process. Enter home staging; the art and science of sprucing up your place to drive up the sale price.
Home staging requires you to redecorate your home to make it much more appealing to potential buyers. Basically, you're designing a stage for a play; everything needs to be perfectly and comfortably set. Below are some tips on transforming your home to be sale-ready.
Tidy up the clutter
Rule number one of home staging is removing all the clutter. Make the potential buyers more focused on the home instead of its contents by having it clutter-free. Remove anything from the counters and tabletops and place minimal and beautiful objects instead. Store your things properly and organize all the shelves and the cabinets. By removing the clutter, you're making your rooms look more airy and spacious.
Consider remodeling your kitchen and bathroom
The kitchen is one of the most important places in your home. If you have lived in your house for years and your kitchen seems a little outdated, consider remodeling it to jack up the price. Make it more appealing and trendy by getting modern cabinets, check catalogues for a simpler and more aesthetic design and don't be afraid to choose new countertops for your kitchen and bathroom as well. Consider investing in quartz countertops, these natural stone tops are more durable and aesthetically pleasing.
Deep cleans the whole house
Go on a cleaning spree of your house and even divide the chores throughout several days. Clean any stubborn stains in the bathroom or kitchen and all your appliances as well as to make them look new from the outside and inside. Wash your windows to let that sunshine in and wash your dusty curtains. Too much work? Hire a professional company and it will be one less thing to worry about.
Repaint and re-carpet
Give your walls a fresher look with a brand new coat of paint. Crazy wallpapers and super bright colors are not for everyone. Choose more subtle, warm and inviting colors instead that will give your home a more sophisticated look. Experiment with rugs to give your house a homey feel, especially if your rugs are a little run down and the colors have washed out over the years. Choose a rug that goes well with your wall colors and furniture.
Make your rooms look inviting and lively
When it comes to the bedroom, living room and dining room, there are a few steps that you can do which will make your rooms look lively. Use fresh bed linens with neutral colors and decorate with throw pillows to make it look inviting. Rearrange your furniture in the living room to make it appear more spacious and cozier. Organize some magazines and plants on the side tables or coffee table. Set your dining room table with the finest cutlery and create a beautiful centerpiece to give it that "catalogue" look.
Fix anything runs down
Often at times, things wear out in your home and it takes you a few days or weeks to fix. Go over everything from faucets to cabinet doors and shelves and make sure nothing is broken or banged-up. Hire a handyman to help out with this as well if time is not on your side.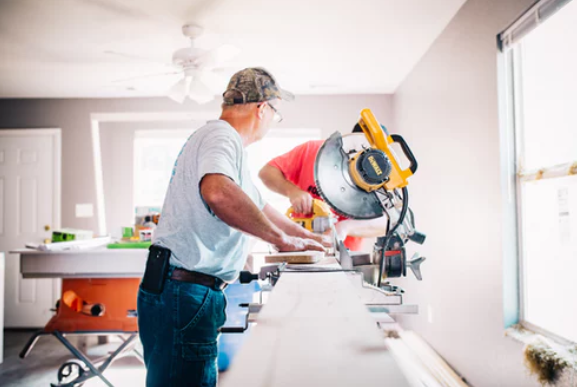 Transforming your home into a picturesque home worthy of catalogues requires a lot of work, but it's highly doable as well. Even if you're trying to make your home look perfect, it's best to make it look lived in as well. Consider accessories and plants to give it a fresh look and little trinkets that make your home appear sophisticated and lived in. Transforming your home might be an expensive task, but the financial return during the sale process will be worth it!