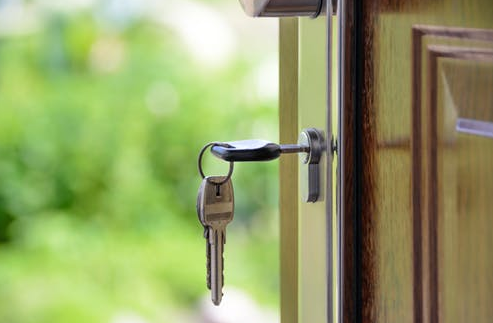 If you want to sell a property, then you already know how complicated the process can be. But with proper advertising and marketing, this process could be very smooth. Whether you have a real estate business, or you want to directly sell your house without involving third parties, knowing how to advertise for your property is super important. Marketing for a property plays an essential role and is considered the main way to get the attention of potential clients.
Creating Perfect Business Cards 
Every successful business has a killer business card. Handing business cards to anyone who might seem interested, is a great way to advertise for your property. Creative whizzes at Print Peppermint say the more your business card design is good, the more customers you will get. You should create a catchy business card that people will remember. That way, when someone thinks about buying property, they will contact you right away. With a little research, you can find an attractive design. Write all your contact info on it along with your website so anyone can easily reach you.  
Online Presence
The first step to advertise for your property is to have a powerful online presence. This step is essential as it's the main way your potential clients will know about you and the property you're selling. 
Website
If you have a real estate agency, you should create a website. This site should contain all the properties you have with all their relevant information. You should also include enough information about your business because, nowadays, many people search online for anything they want to buy. That's why your site should contain all the needed info on the property. It's also important to make your site mobile-friendly. Almost 80% of internet users use a mobile phone more than Pc's to search for anything they want. Making your site mobile-friendly will increase the chances that customers will contact you. If you can, you can create an app that anyone can download and use to view your properties.
Blog
Once you create a website, the next step should be building a blog. Starting a blog and creating SEO optimized content will ensure that your potential customers will easily find you. There are many online tools that you could use in order to set SEO optimized content. Your blog should contain related information to your business and the properties you're selling. You can also link your website to the blog, so anyone who reads your blog can find your site and learn more about it.
Social Media 
If you still don't have a social media profile or pages, you're missing a lot of potential buyers. Nowadays, everyone uses social media and that's why it's essential to have at least one page on each well-known platform. Platforms such as Facebook, Twitter, and Instagram are great for grabbing attention and will let anyone interested to know about your property. If you're only selling your own property, you won't need a whole page on any social media platform. You will only need one or two powerful and attractive posts on each platform. Every couple of days you can advertise for your post so you can reach more people and sell your property faster.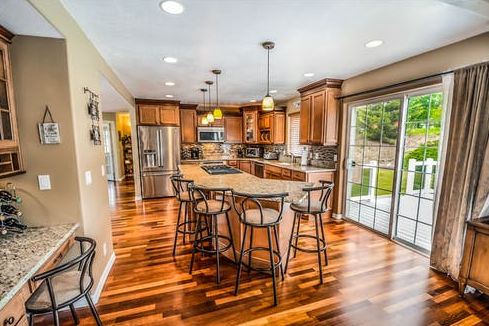 Photos and Videos
All your social media accounts, site, and blog should contain photos that are taken by a professional. If you capture random photos with your phone, you might not view the beauty of the property and no one would be interested in buying something that doesn't look good. That's when a professional photographer is needed, to view how good your property is. If you can, also add some tour videos inside the house or any property you're selling. Tour videos will attract potential customers, those who will call you will be interested and willing to buy it.
List in Newspapers 
It might sound a little old fashioned, but listing in newspapers is still considered an efficient way to advertise for a property. Newspapers are distributed and sold almost to everyone, which makes it a great way for potential buyers to see your ad and contact you. This method is ideal for both real estate business owners and individuals. 
List on Property Listing Sites 
Property listing websites are not for individuals only, it's for everyone. So even if you have an agency, you can still post on other property listing sites and leave all your contact info including your own website. There are a lot of buyers who visit a property listing site when they're searching because it's a guaranteed and easy way to find a house that meets their expectations. You can list the property you're trying to sell on all of the property listing sites in your city and wait for potential buyers to call you. However, you should include as many photos and videos as possible so the buyers will know exactly what the properties you are listing look like. 
Word of mouth
Word of mouth is considered to be one of the most effective advertising techniques. You can tell your friends, family, or neighbors about the property you're trying to sell, and they might be interested or know someone who is that they can refer. 
Referrals 
If you sold a property before and you want to sell another one, you can ask your previous customers for referrals. You can contact buyers via email asking them for feedback on how satisfied they are with the new property and ask for referrals. If your previous customers are satisfied, chances are high that they will be recommending you to a friend or a family member who's looking for a property to buy.
Selling a property could take a lot of time and effort, but with proper advertising and marketing, you can get a buyer in a short time. Knowing how to advertise for your property is the number one factor that will make customers contact you. These powerful ideas will ease the advertising process for you and will allow you to reach the people who might be interested in the property you're selling.