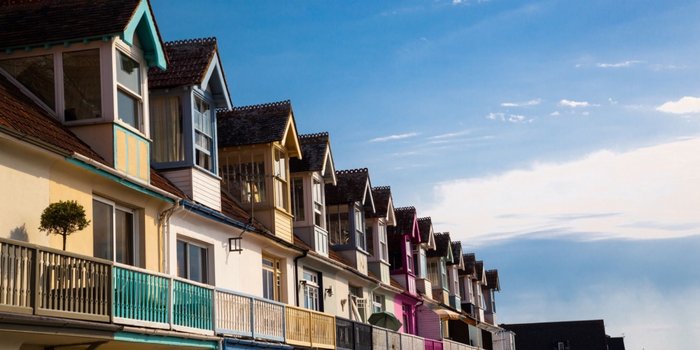 Everyone likes to dabble in a home improvement project from time to time. But when the property is one that you are letting out to tenants as a source of income, you need to approach every upgrade with a business head on your shoulders. Personal taste needs to be set aside, and the question you need to ask is how any upgrade will improve the rental value of your property or reduce the costs that are associated with it.
Here are four areas to consider that are guaranteed to make sense from a business perspective, and will also make the property a more pleasant home for your lucky tenants to enjoy.
Upgrade the lighting
Good lighting, especially in the kitchen, will make the property more attractive to potential tenants, and in the modern age, you need to be thinking LEDs all the way. For one thing, these G9 LED bulbs last at least 20 times longer than the old-fashioned halogen or fluorescent alternatives, meaning that awful situation when you find half the bulbs have blown and not been replaced becomes a thing of the past. There is also the fact that LEDs are more energy efficient, so utility bills are significantly reduced.
Opt for simple, hard-wearing floors
Even the best tenants in the world will not take such good care of your property as they would if it was their own – that's just human nature. Thick pile carpet might have seen a nice idea at the time, but it can be a nightmare to keep clean, particularly if the tenant has walked around in muddy shoes or is clumsy with glasses of red wine. Laminate flooring provides a modern, contemporary look while being inexpensive, hard wearing and easy to clean. It makes sense in every room of the house.
An unfussy landscaped garden
Another fact about tenants is that they are less likely to want to spend time maintaining a garden. Unless you are prepared to spend money on a gardener visiting every couple of weeks, it is better to invest in getting it professionally landscaped in a low-maintenance design. That means paving and decking as opposed to lawns and beds, with a few green perennials around the edges that will look after themselves. Remember the importance of kerb appeal. When one tenant moves out, you don't need to be spending a week clearing a jungle in the garden.
It's all about the details
Making the property look a little more "high end" means potential tenants are more likely to pay a little more per month to make it their home. But that doesn't demand thousands spent on a luxury kitchen or bathroom. Simple details like replacing door furniture with new knobs or renewing the taps in the kitchen and bathroom can make a huge difference, yet will be inexpensive and will only take an afternoon to install. You can also replace the handles and fittings to give existing kitchen cabinets a new lease of life.