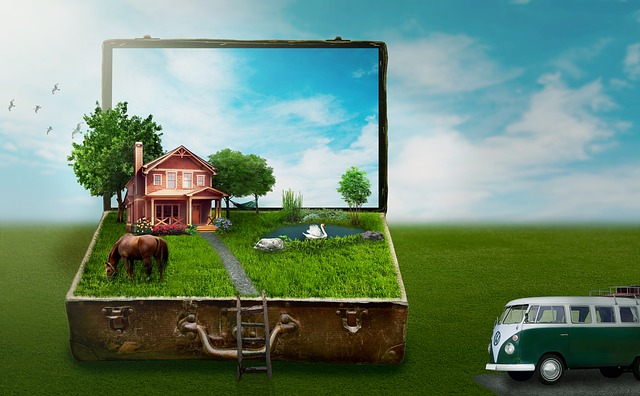 If you've made the decision to convert your property to a short-term or vacation rental, you likely have a long checklist, including how you're going to list and market your property, maintenance or upgrades to the home, and establishing how you will prepare your home for new guests on a regular frequency. Remember, short-term rental insurance needs to be on that checklist. A mistake some property owners make is assuming that a normal homeowner's insurance policy will automatically cover the vacation rental. Check with your insurance provider, because most policies issued by major providers will include what's known as a "business activity exclusion." Simply put, the insurance company will consider the vacation rental a commercial business, because you are making income from it.
So, what are your choices? You can either purchase a separate, commercial policy like a hotel or motel would buy, or look for a comprehensive commercial policy which combines your personal homeowners' policy with coverage for your commercial property.
What you need for total coverage
Commercial liability insurance will cover your business property (in this case, your vacation rental). This is for litigation stemming from your short term rental. For instance, if a guest is hurt because they slip and fall on your property , your commercial liability insurance will cover you.
Some short-term rental listing sites offer supplemental or sometimes complimentary insurance, but these come with exemptions, exceptions, and caps on dollar amounts covered. Once you decide where to list your vacation rental, check out that hosting site's options as far as insurance. One example is the Host Protection Insurance offered by Airbnb. This policy is offered free to any listing on Airbnb, and covers up to $1 million per claim on your property. However, many exclusions and gaps exist with Host Protection, so it's not a substitute for true insurance coverage. Your insurance should also cover property damage done by a guest. In the event that you are left with a hefty bill for damages that are not your fault, your commercial policy will cover you.
As with most insurance policies, your short-term rental insurance will also cover the property itself, as well as its contents.
Pro-Tip: Your insurance policy is a contract between you and your insurer. The quality of that contract is largely determined by the premium – or cost of insurance. The more it covers, the more it costs.
Finding the right provider for you
Standalone short-term rental insurance policies could cost you an average of 2-3 times what you are spending on your homeowner's policy. Why is this? Each time you have a new set of guests staying in your rental property, its increased risk.
As a business owner, the cost of your rental insurance should be part of your initial budgeting process. Keep in mind you can also find comprehensive carriers that offer combined homeowner's insurance with commercial liability insurance to save money, as well as the hassle of carrying two policies and paying two providers. Proper Insurance is one such example of an insurance provider that offers comprehensive coverage for both personal and commercial property.
Each situation is different, so you may want to get quotes from a few providers to see which one will be right for you.