Fitness and health have become one of the most sought after things in life. At times your busy schedules can be a hurdle in doing your workouts at gyms or fitness centre. However, setting up a home gym can go a long way in helping you maintain your fitness especially when you cannot go to a gym. A gym at home is a good way to save money and make sure you never have an excuse to miss a workout. A major advantage of having your own home gym is that you can build a training environment that you enjoy. However most people hesitate to invest in a home gym because they do not know what is required or how much it is going to cost. We have compiled a few tips for you to help you in setting up your own home gym.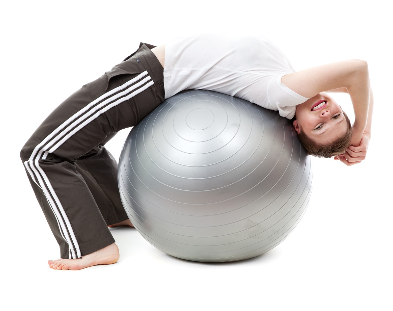 FINDING THE RIGHT SPACE
First, you have to determine where your home gym will be set up. You may or may not have a lot of spare room to devote to becoming a gym, depending on the size of your humble residence. See if, by clearing your garage, guest bedroom, or even the corner of your living room, you can free up some space. You have plenty of options if you have enough extra space for a gym. But if space is limited, the trick is to pick workouts that need little space. At the same time try to focus on which equipment is most important to you.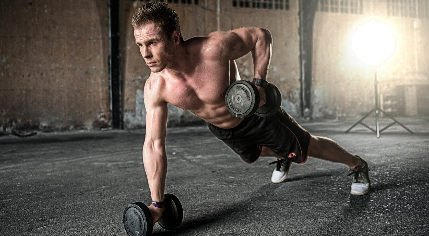 WORKING WITHIN A BUDGET
People are wasting a lot of money on needless fitness equipment, multi gyms and overpriced specialist items that are quite frankly not particularly useful in a business gym, let alone a home training room. In fact, some of the best home workout equipment are quite small and cheap. Keep in mind that your home gym will evolve over time. Begin with the basics and keep an eye on the upgrades you need. You can make those changes when the time and cost are right.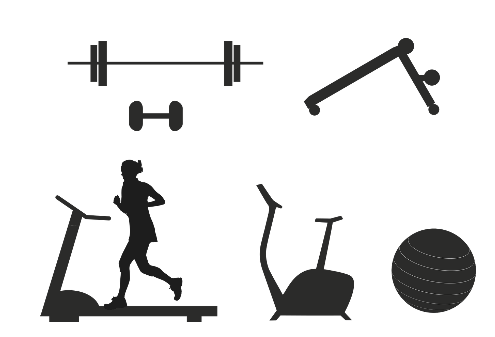 ESSENTIALS FOR A HOME GYM
Cardio Equipments
There are many cardio equipment types that may fit your home gym, including treadmills, spin bikes, upright and recumbent bikes, cross trainers and rowers. Be mindful of the room you have while choosing cardio equipment. Treadmills often have the biggest footprint, whereas rowers and indoor cycles have a smaller footprint.
Right kind of Shoes
Your feet are pushed to their limits during your workouts. They're thumping treadmills, jumping, skipping, stepping, dancing, lifting, maintaining your balance and taking a lot of impact. You should be aware of the type of flooring that your home gym has. The choice of shoes should therefore depend upon that space and the type of equipment that you have lined up in your gym. People with vegan preferences look for shoes that are not made from any animal products. You can check out a review of some of the best vegan-friendly shoes for weightlifting to help you in making the right choice of shoes. Be wise about your choice as wearing improper shoes can cause severe damage to the body's muscles, tissues, bones and joints.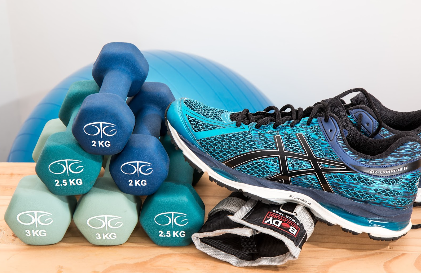 Mirror
Some people find motivation for workout with mirrors around. Mirrors can not only be a useful tool for feedback on your form during exercises, they can also help open up a space. It makes it appear larger than it actually is, which can help you feel less cramped in a smaller workout area.
Music
A good stereo system can be a good addition in the home gym. Music, at times, helps you to get you into a 'zone' for workout. It can help you to concentrate and motivate your drive to achieve your fitness goals. The fitness music's tempo stimulates the brain's motor area as to when to move, thereby helping with self-paced activities like running and weight-lifting.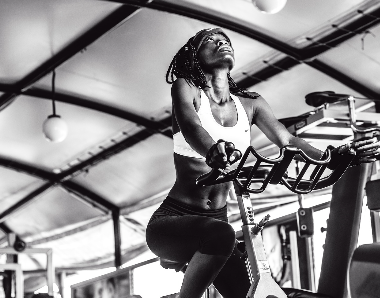 SHOP AROUND
Do not be afraid to look at the price of used equipment. Also, when they upgrade, gyms and hotels will put up their equipment for sale. Sites like Craigslist, Amazon, and eBay also offer individuals the opportunity to sell exercise equipment that they don't use anymore. Be careful when buying used equipment – make sure to find out why their equipment is being sold by the seller. It may have technical problems or need to be replaced. Check the used equipment to make sure it works correctly, if necessary. Workout equipment can be costly. Weights, resistance bands, and an exercise ball can be used to do most exercises at home. You can also add a pull-up bar so that without large equipment you can work out your back muscles.
PERFECT ATMOSPHERE
Reflect on what motivates you and fill your room with accessories to help you imagine what you are trying to become. An ideal fitness space has lots of natural light coming in from windows or doors. Keep your room as light and airy as possible to help increase your energy level during your workouts. Adapt the setting to your personality so you'll stir up your subconscious mind for hard work and success as soon as you enter the gym. The best design of home gym increases the potential to achieve maximum fitness benefits while preserving aesthetic properties with the rest of the house.
The fast-paced lives that we live, often deprives us of time for many things including working out in gyms. However it should not stop you from being fit and healthy. Setting up a home gym is definitely a good investment if you are smart in setting it up with the help of tips above.