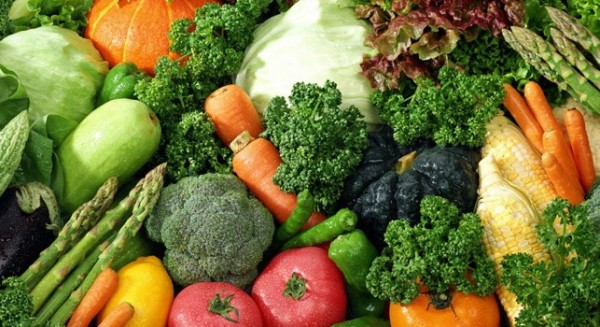 Although saying goodbye to summer can be very upsetting, there are some autumnal things to look forward to. Vegetables are one with all the healthy living surrounding us today, there is no doubt we can bring our spirits up by having some refreshing foods brought to our diets. Here are some veggies that will be in season this autumn:
Leak
Leaks are usually best available around September through to March. They are part of the allium family, alike to onions and garlic, bringing great flavour to foods when cooked. Leek can be cooked in many different ways from main dishes to sides. Popular foods known to be made with leak is the mild but sweet flavoured leek and potato soup and simmered leeks cooked slowly and gently in their own juice with butter and herbs.
Parsnip
Parsnips is a great veg for a warm autumn to winter food, being hearty and flavoursome. It is part of the carrot family, the parsnip is more white in colour and has a sweet and earthy taste. Brilliant for roasting as well as for soups and stews. These also go well with chestnuts, another warm and autumn through to winter food. Another way to have parsnips are mashed, being a great side dish that is a healthier alternative to potatoes.
Pumpkin
Of course, the pumpkin is a Halloween favourite being a colourful and popular vegetable for the autumn season. It is most famous of all squashes, aside from being most known for being used as Halloween lanterns, pumpkins are a good source of fibre, vitamins and minerals. In the British season, pumpkins are produced from September to December. It is another popular soup being silky textured, but also traditionally used to make pumpkin pie with a sweet shortcrust pastry in America.
Kale
There are two forms to kale, the curly kale with wrinkled leaves and the normal kale with smooth leaves, the curly one being the most popular of the two. It is a member of the cabbage family, with a strong and distinct flavour. Kale is actually available all year round, but most best between Mid-September to February.  In terms of cooking, kale is most commonly boiled until wilted. In more recent years, kale has been mostly associated as a healthy sources to the green smoothies, usually flavoured with fruits such as, apples and bananas.
Grow your own veg 
Also, there are some great options for growing your own veg at home this autumn with a lot of choice available. Growing your own vegetables is always a wholesome alternative from buying them from the supermarket, being organic, nutritional and most importantly cheaper! There are a good range of crops that can be sown even with spring over. Examples are leafy vegetables such as lettuce, spinach, pak choi and winter salads. Also, broad beans and peas, usually being able to withstand harsh weather conditions.
So why not go veg up your life this autumn and bring more colourful foods to the table.