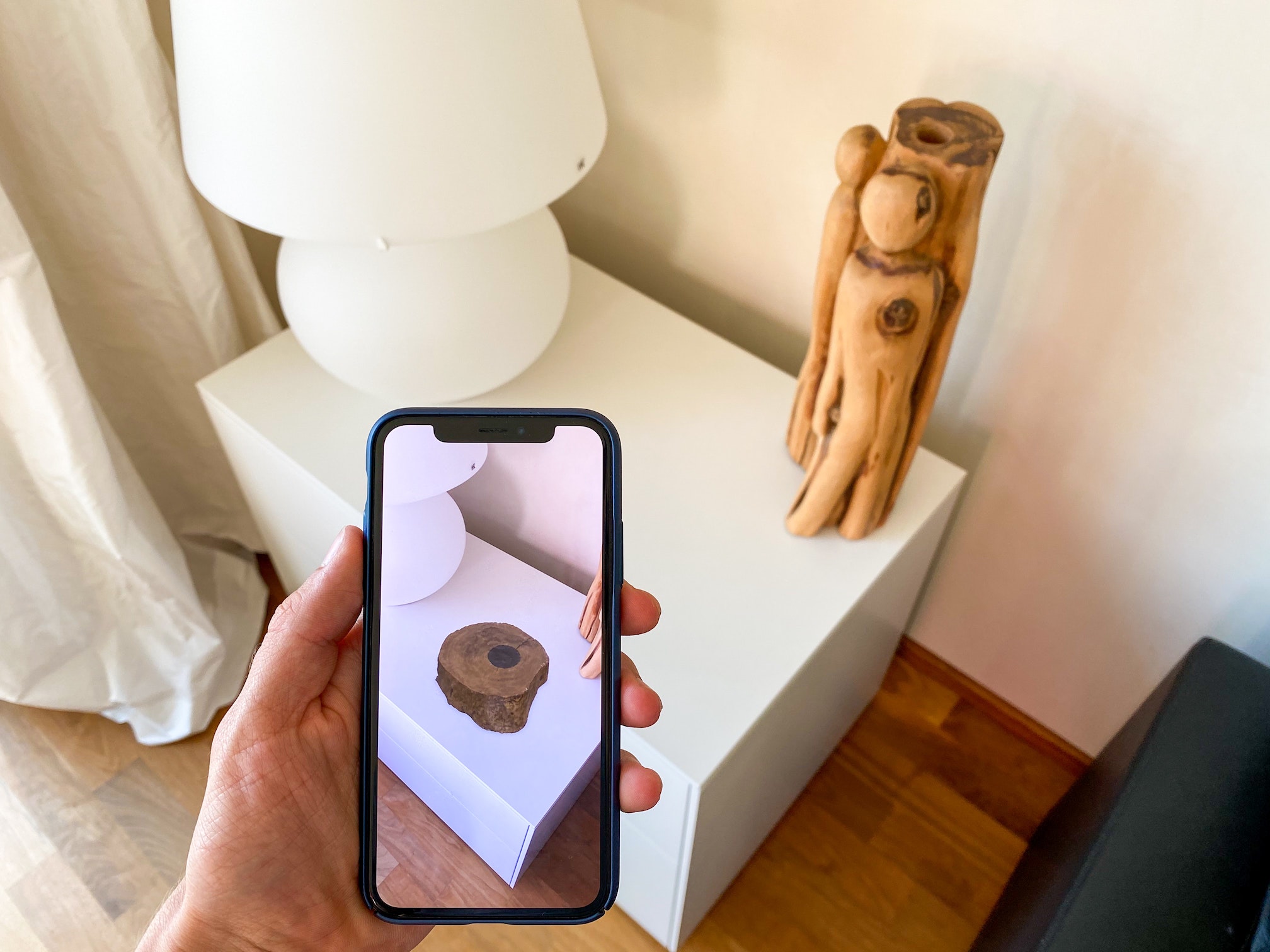 Once, Virtual Reality was a feature met in sci-fi stories only. But it did not take dozens of years for Virtual Reality to enter our lives and even get a merely utilitarian use. It lets us "visit" museums and enjoy their collections, enhance the school learning experience, study, entertain, and work. The help of Virtual Reality is tremendous in many areas, and one of them is interior design. 
Imagine that you want to renovate your room or the entire house. You hire the designers, offer the concepts, and everything looks fine on the picture. However, it turns out not so great when it comes to practical implementation. The colours look different and annoying. The furniture does not fit the space. It is uncomfortable, and you have to rebuild it all to save yourself from turning crazy. If only you could see that interior around when you approved it! 
But you can! Virtual Reality is the solution to that. This technology allows for immersing into the unreal, simulated environment. With the help of specialized hardware and software, designers create a complete 3D setting. A VR interior can be a visual incarnation of the designer's imagination that the customer can feel and appreciate. It is much more fruitful than working with concept arts and illustrations. 
Another popular technology is Augmented Reality which allows you to check how this item fits the interior. It is less complex and demanding, more practical, and available to every user. The famous Pokemon Go game is one of the best-known examples. You could see a Pokemon on your table, and you can see a virtual table in your room and decide if it fits it in the same way.  
How Virtual Reality applies to interior design for clients and designers 
The interior design Virtual Reality approach is equally helpful for both the customers and designers. It helps them save time and costs and unleashes creativity. 
Try different styles
Very often, house owners come to interior design agencies hoping that professionals will suggest them the right style. Now, the designers can do it much better. Many agencies now create catalogues styles. Users can evaluate and appreciate them all via the VR helmets. It is possible to get into the designed interior, see it, and feel it. It is much more effective than viewing the presentation boards. 
Edit designs easily 
An "imaginary" design created for your room or house and presented through VR is easy to edit. If the customers want to change the wall colours, furniture location, accessories, or décor detail, it won't take much time. Some adjustments in the app to visualize home improvements aren't even close to time-consuming and expensive redesigning works. 
Try different products remotely. 
Users don't even need to turn to professional agencies to benefit from this opportunity. Such famous producers as IKEA offer digital catalogues of their items. Users can pick any digital sample and use the specialized application to try that piece in their interior with the smartphone or tablet screen. There are other catalogues with generic models or professionally designed items. All of them are available for trying. This way, customers can create the interiors themselves. 
Improve profitability 
Designers can eliminate many additional costs and risks with an efficient and polished VR home design. Spending days were discussing preparing interior variants, and many personal meetings won't be necessary. All variants can be present in the VR model to get the customer's feedback at once. Reworks become minimal or not needed at all. Later, 3D interior models created for customers can be included in the agency's catalogue. 
Increase competitiveness for designers
There are lots of interior designers, and they compete fiercely. The service of offering a complete VR room design in 3D to their customers is a significant competitive advantage. It also means that designers need fewer meetings with their customers and completes the work much faster. It also means the possibility to cut costs and make the services more personalized. As for the homeowners, they can obtain much more precise decorating and avoid replacements and returns. 
To cut a long story short, VR for interior design lets you visualize the changes as they will look. There will be natural colours and every piece of furniture at its place. You can understand if you like it, try different combinations, and get a perfect virtual interior before turning it into reality. 
Most popular applications for home interior design in Virtual Reality 
As the Virtual Reality capacities have become so widely used in home design, the need for specialized and convenient software is obvious. There are plenty of options available on the market for desktop PC and mobile devices.
Many software companies focus on Augmented Reality app design as one of the priority trends. If you want to create your AR application, ensure that you select reputable mobile app development.​​ The following products enjoy the best popularity among the customers:
Houzz
Houzz is the best choice for beginners. The complete platform offers design ideas, allows the users to choose and purchase the materials, and recommends design experts. Users can get in touch with them and hire. One of the most demanded features of this software is the Augmented Reality view of the room. It considers the lightning and thus guarantees the most precise presentation of any piece of furniture and any colour choice in your room. Different brands in the Houzz libraries create countless products to preview in the user's home. 
IKEA Place
IKEA is the world furniture dominant, offering absolutely every item for your house. To help its potential customer make the right choice, IKEA has developed its application that previews the furniture in the user's room. It is similar to Houzz in that aspect. Besides, its benefit is the precise size and colour of all furniture models. When you try them using the IKEA place application, the augmented reality effect will make the furniture look exact in the space. You can even preview the piece from different angles to get a comprehensive understanding of the interior. 
DecorMatters
DecorMatters is a popular application that can preview and visualize the entire interior. It is not restricted to "fitting" a single piece of furniture in your space. You can design the furniture layout yourself or use some ready examples. The augmented reality function will preview it for you and ensure the correct dimensions. When you decide to purchase this or that item, you can check where it is available and buy. 
Housecraft
The Housecraft solution offers the augmented reality function that appeals to the entire room and each piece of furniture. It checks the level of lightning at different times of the day. Thus, you can evaluate how every item will look in your room. The functionality of this app is suitable for users willing to try different design patterns themselves. But it also is beneficial for retailers who can create marketing campaigns and offer other furniture and decor to potential customers. 
Home Depot
Earlier, it was an online shopping platform for home interior design materials. Now it offers the option of visualizing any item before buying it. You can explore thousands of different items and even complete styles. Using the phone camera and the Home Depot application, customers can see how every product will look at its place thanks to the augmented reality option. 
Conclusion 
Currently, any professional or amateur designer can choose from dozens of applications, and the choice becomes wider every day. Even if there isn't a product that will match all your demands now, it can be available tomorrow. It is all because of the interior design popularity. Making the home environment comfortable is everything. 
Ref : THSI-2619  / ZD. 23512