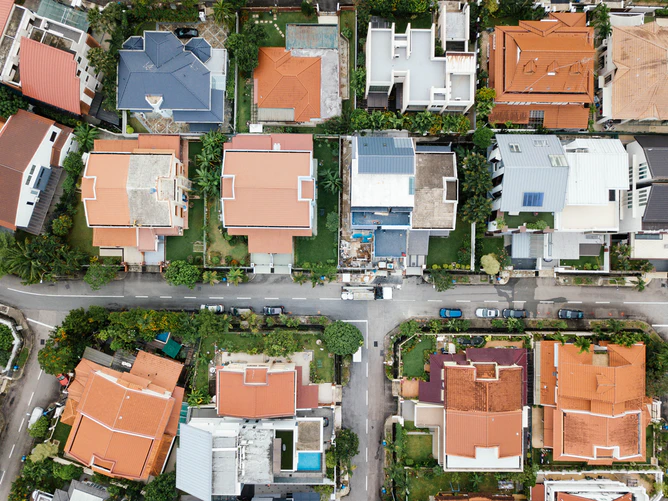 There has been a shift in how people want to spend their money in this day and age. Across all demographics, but especially millennials, investing and raking in returns are becoming more appealing. Why? Simply put, trust in someone else handing you money for a living is becoming less and less appealing. Making some solid cash and building a nest egg out of one's laurels is, more so now than ever before, the dream. So what is the best investment? 
With tech stock skyrocketing at a massive pace and Bitcoin raming up to an uncontrollably massive degree, what is the best thing to put your money in? The answer, as it has been since the beginning, is real estate. Who would want to jump in on real estate? Does it make money? What's the appeal? For one thing, it's real. It's not a flighty set of numbers on a fiat currency spectrum. It's also not locked in a Brinks vault collecting dust like gold. It is the perfect investment for the long term. If you're trying to get in on the action of real estate, here's what you can do. 
STOs
A Security Token Offering, or STO, is relatively new in the investment space, especially real estate investment. But the concept behind it has been around for ages. According to seasoned real estate investment consultant firms, an STO is an innovative way to give investors access to investment opportunities. It's a digitally tokenized security, an SEC recognized value asset, that is backed by solid real estate investments. This is very similar to how a real estate ETF works, except there's a difference in the distribution of unrealized value. So instead of having to follow and study the markets or place your bets on what you can afford, you can put your money in the growing value of an established portfolio. The STO allows for increased liquidity and a much easier means of jumping in or pulling out as you please. This kind of power is relatively unheard of in the real estate investment world. It's an excellent opportunity to capitalize on.
UPREIT 
For those that already own property and are looking to diversify and shuffle their holdings, one can become a 721 Exchange Investor. This is another innovative means of investing that is usually known and used by people in the know. When you're a 721 exchange investor, you're using your assets in exchange for shares. This is called a UPREIT. You're giving a 100% Controlled Operating Partnership without actually triggering a taxable event. The conversion of your assets to something you can modulate and accrue value from overtime is usually taxed fairly heavily. With the UPREIT, you can do what you want with your shares and even add it to advanced investment techniques like tax-loss harvesting. 

IMAGE credit: unsplash.com
REIT ETF
A little closer to the traditional one of investment is the Real Estate Investment Trust ETF game. When you invest in REIT ETFs, you're investing in a firm's ability to buy and sell the right kinds of property and hold the best ones for the future. It's investing in performance more than anything else. When you research which ETFs you want to put your money in, you're looking at different points of performance. You're not going to be looking at the P/E ratio or the earning per share like the other ETFs. 
You should be looking at metrics like the funds from operations or FFO. This is a pretty reliable and down-to-earth metric, as all real estate valuation metrics. Just take the bottom line of each property, getting the total, adding in depreciation, and subtracting the gains on the sales of depreciable property. This adjustment is made because one cannot assume that these sales and depreciation numbers will stay constant. So once you've gotten the assessment down, you can pick and choose what you want to put your money into. 
Investing in real estate is always a wise choice. It can go up; it can go down. But putting your trust into something backed by the ground under your feet is always going to be more meaningful than the thin air most investments operate on. It's worth stating that scarcity plays a factor, of course. But what makes a good real estate investment is how much it can make you relative to stability and performance. Make the right choice.