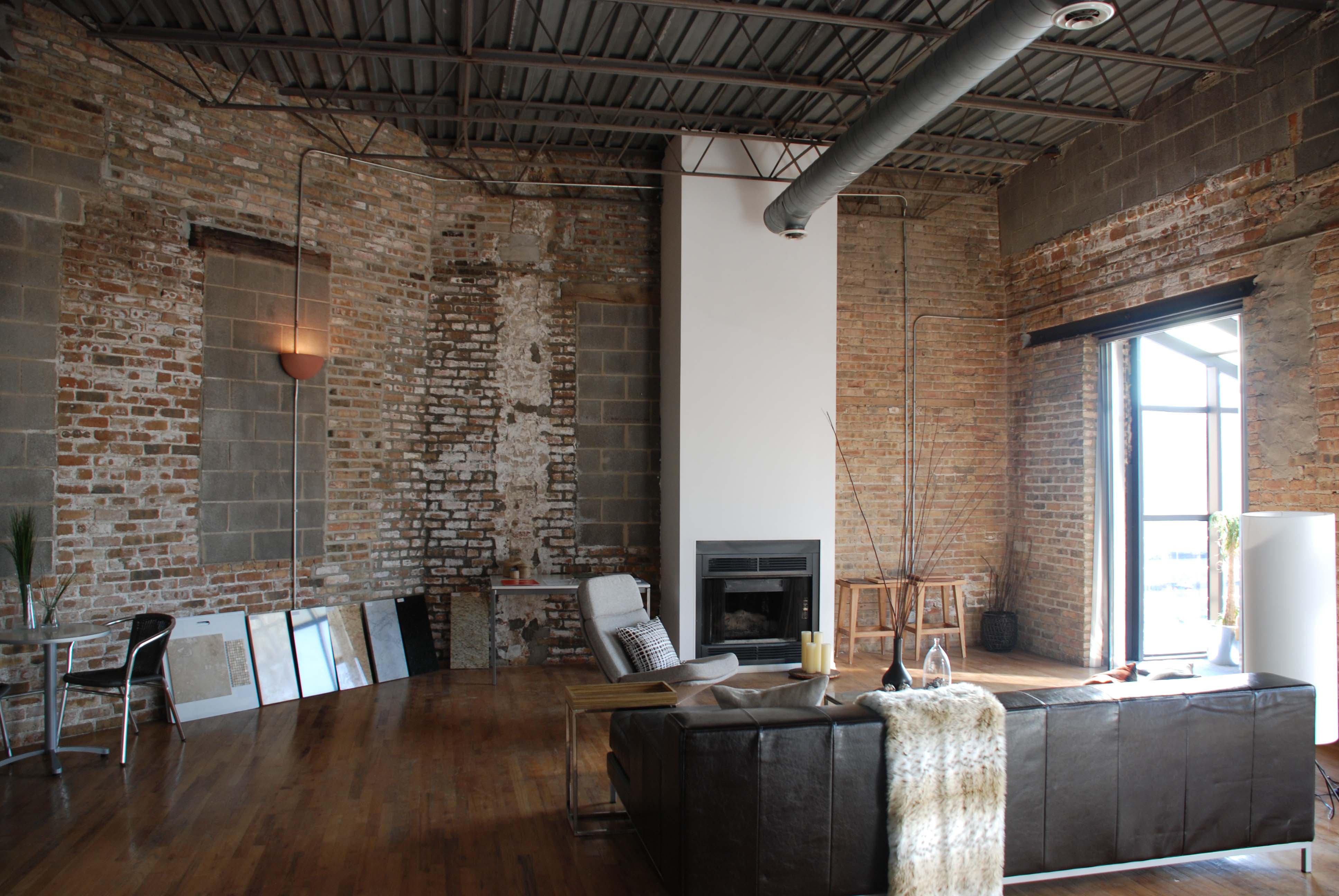 Warehouse chic is industrial interior design a growing and widespread trend in the world of interior design. This style is used in: loft apartments, modern houses, and commercial spaces as a platform to showcase utilitarian objects, neutral tones, metal, and wooden surfaces. Below are the materials you need to successfully create the perfect warehouse look:
Exposed and Uncovered
One of the key design elements of a successful warehouse chic interior is its 'full monty', no holds barred, raw appearance. The features of a living space that would usually be covered or hidden, such as: brickwork, ceilings, ducts, and piping are prominent and eye-catching. The image below emphasises how the exposed brick wall adds texture to the space, whilst the reclaimed wooden floor adds warmth and a homely feel. This 'unfinished' look which was originally necessity has since become a widely-imitated, popular, and sought after interior style.
Metal and Wood
Pairings of wood and metal are common features of a warehouse chic interior, with both materials sometimes incorporated into the same piece. The image below shows a wooden table paired with metal chairs, which combined with the exposed features described above create a chic modern look. These elements create a functional and stylish commercial interior.
Vintage Furniture
No warehouse chic interior is complete without vintage furniture (like the chair below) or pieces inspired by those found in a laboratory or old factory. Many pieces combine wood and metal for an industrial-earthy feel, others are shiny metal pieces that dominate the room, and some items like bar stools are repurposed for use in a home.
Other Accessories
As well as furniture the perfect warehouse chic interior is fitted with various accessories that create a commercial, industrial, and stylish feel. The majority of warehouse chic interiors utilise lighting which is either caged (see below) or hooded, some of which are rusted or galvanised to create an in industrial feel, and adding weathered flair. Other features include: metal wall pieces and shelving utilising the room's exposed pipes.
This final image brings together all of the disparate elements detailed above to create a beautiful and perfect warehouse chic interior.
by Luke Goude