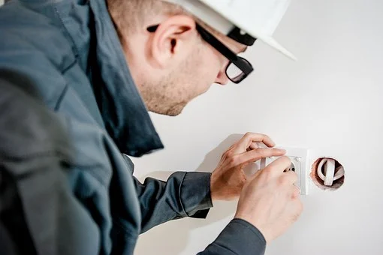 A working HVAC system is a source of comfort for you and those who share the home with you. When everything is working as it should, you count on your system to provide warm air during the winter months and refresh you with cool air in the summer. Your HVAC system may also offer you the possibility of filtering and cleaning the home's indoor air and keeping humidity levels at a relaxed state. However, there is nothing more frustrating than coming into your home after a long day at work only to discover that your HVAC system is not working and that, in the middle of winter, your home is as cold as the inside of your freezer.
Maintain Your HVAC System
Prevent unpleasant surprises from a non-functioning HVAC unit by getting in the habit of performing regular maintenance on your system. You don't want to have to spend a summer evening sweltering and being unable to sleep or freezing on a Sunday afternoon in winter when no HVAC technician can be located to come and help you get some warm air flowing.
Use a reputable HVAC company regularly to keep your unit like well-oiled machinery and save hours of frustration when the equipment refuses to work.
What does an HVAC service include?
When the technician gets to your home, you can expect them to perform the following:
Assess the Status of Your Thermostat
A checkup of the thermostat is a must. When it works as it should, it will help keep your home's temperature as comfortable as you like it. A smart thermostat can also be programmed to move to a different temperature when the dwelling is empty and return to normal as your family returns home.
Check All Electrical Connections
It is essential for all electrical connections to fit snuggly and for the voltage and current levels to show that this is so.
Examination of Condensate Drain
The technician will ensure that the condensate drain is not obstructed or clogged. 
Inspection of Outdoor Unit
It is essential for debris and dirt not to accumulate on your outside unit or in its area. Everything will be cleaned up before the technician leaves.
Fan Assessment
The blades and motor of the fan will be checked, and your service technician will ensure that nothing is damaged.
Filter Replacement
In general, you should replace your HVAC's filters every couple of months, but once your technician visits your home, they will check the status of your filter and change it out as needed.
Lubrication
All spots that need lubrication will receive a nice coating to reduce resistance and help you save on your energy bills.
Coil Cleaning
The evaporator and condenser have coils that will be cleaned for the unit to operate at top efficiency while increasing the life of your unit.
Refrigerant Check
If there is too little or too much refrigerant, it is a waste. The levels will be checked to make sure they are just right.
Blower Components Adjusted
When the blower components are adjusted, they will help maintain the proper airflow. This will be cleaned during a routine maintenance call.
Heating Elements Examined
Gas or oil connections will be cleaned, and there should be no detectable leaks.
Signing Up for a Maintenance Program
If you live in Houston, TX, you can avoid unexpected and frustrating HVAC system breakdowns by signing up for a routine maintenance agreement from your trusted HVAC services in Houston. Find an HVAC company that will offer you comprehensive maintenance that includes every step mentioned on the checklist above. The program should consist of two primary yearly visits, one before the winter months start enveloping you in cold temperatures and the second before the hot months begin. 
They should offer your HVAC system a complete checkup and assessment before the maintenance program goes into effect to ensure your system is ready to go and work at its optimal potential. Also, it should be understood that systems do tend to break down when you least expect it, and they should be ready to address your system's issues as soon as they appear.
ref : THSI-2647  / ZD. 23720