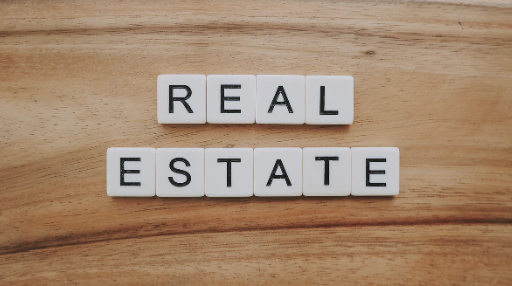 When taking a look at some of the largest fields, real estate is never left out of the picture. This is because a wide range of people who are majoring in other fields have direct access to working in real estate organizations. However, when it comes to getting a real estate degree, enrolling in a real estate program should be your go-to choice. 
Signing up for courses that allow you to have a real estate career is a great way to secure the future for yourself as a student. Doing this comes in handy if you ever need to switch your career. To help you understand the best ways to do this, this article will guide you on what education is needed for real estate careers. 
Top Education Programs Needed for Real Estate Career
There are several programs based on education that can equip you with the knowledge and experience you might need for a real estate career. Below, we will take a closer look at some of them, including ones that can provide a real estate degree. 
Real Estate Licensing Programs
The best trick on how to become an estate agent relies solely on your enrollment into a specialized program. You can always find UK universities that offer different study programs in real estate such as: 
Oxford Brookes University – Faculty of Business

City University London

University of Reading – Henley Business School
Aside from universities, other programs give real estate licensing exams to people. All you have to do is sign up, write and pass the exam, and receive your license to work as a real estate agent. 
Human Resources 
Without being an agent, you can still work in the real estate field. One of the courses you can take in school to prepare yourself for this is human resources. If you have a degree in human resources, you will be skilled with basic business ethics and know how to handle some of the common conflicts people encounter at workplaces. 
Studying human resources can greatly improve your chances of securing a career as a real estate agent. Knowing how to handle disagreements or misunderstandings between buyers and sellers can greatly help you in securing your place as a real estate agent. Aside from that, you will be able to spot differences between two parties and also have a solid understanding of the conception of a buyer or seller on a property. 
Photography 
Photography is a very important part of the real estate business. If you are someone who studies photography, you can rest assured of having a great shot at getting a spot in a real estate organization. This is because the field requires the best angle shots and high-quality photos of properties to be efficient, and having people with your skill onboard handles that. 
Business Administration 
Business administration is a degree you can pursue if you wish to get a spot in real estate as an agent. The skills you get from studying it are sure to come in handy in your real estate career. Some of them include possessing an influential character and great leadership qualities that allow you to better manage time, property rates and prices, and manage resources in the most efficient way. 
Digital Marketing 
Digital marketing has gone a long way in the world we live in today. Having a degree in digital marketing grants you a wide range of skills needed to become a real estate agent. 
As a digital marketer, you will have the basic knowledge of how marketing works across the Internet. This should equip you with the skills of fast promotion of business across social media and search engines. Working as a real estate agent gives you the chance to make a reputation for yourself for quick sales and exposure of properties in efficient ways.
Conclusion
If you are writing on real estate, you can easily buy paper samples and finished works online. However, for those who need knowledge on just how they can secure a spot in a real estate organization with or without a degree, the above article should come in handy. 
Working as a real estate agent requires great skills. Luckily, perhaps the guide above will help you to understand what exactly skills can make your work as one. Good luck! 
Ref number: THSI-2477