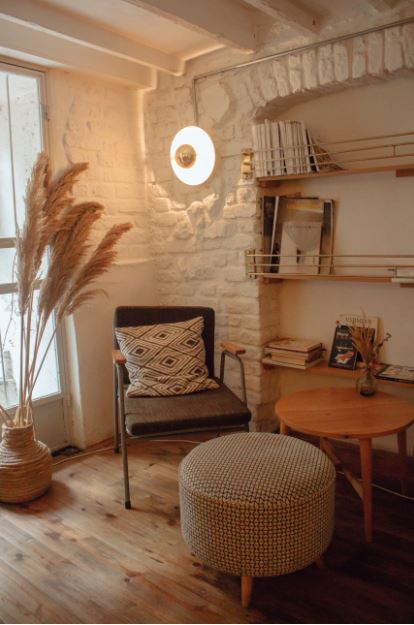 If you've been thinking about purchasing a new-build home, and have been looking online recently, you'll have seen that many builders claim, using the buzzword of the moment that their constructions are 'high-performance'. But what exactly does that mean, and how desirable is it to choose a 'high-performance home?
The first thing to be clear about is that there is no single definition of what a home must do to ensure it performs to a higher level than a traditional build, but there are several features you should expect. Here are some to look out for:
1.      It should be energy efficient
One feature that all high-performance homes have in common is a focus on energy efficiency, which is 'built-in' as an integral part of the design and construction.  To prevent heat loss, expect the building to be well-insulated and sealed against unwanted air leaks and drafts – which can account for up to 30% of a building's heat loss. Window systems and doors need to be installed with this in mind. Of course, in regions where temperatures are extremely high in summer, a well-sealed building will also assist in controlling the cost of running air-conditioners to maintain a comfortable temperature.
2.      It should be designed for comfort
In our post-pandemic world, we are redefining what we need to feel comfortable in our homes. After possibly months of 'sheltering-in-place', we've had time to consider how they have to be adapted to create a pleasant and liveable space for the entire family.  'High-performance' design implies versatility and functionality.  Rather than a huge open-plan design, discreet areas for working, relaxing, and socializing have come to represent a more rational and practical choice.
However, even when we're indoors, our contact with the natural world remains important. That's why a window system that allows light to flood into the home and gives access to wonderful views of nature is an integral part of the high-performance design: whether it's our own small backyard or the magnificence of the distant mountain range – we want to feel the connection with it.
Intelligent, low energy lighting systems that can make the interior of the home as bright or as cosy as required are a requisite of high-performance homes.  Lights that switch off automatically when rooms are unoccupied or can be remote or timer controlled, contribute to the reduction of energy costs without any loss of comfort or function.
We live in an age of rapidly-evolving technology and the 'internet of things' which will be most-likely be conveniently integrated into the design of a home.  Many features and appliances in new build homes from builders such as Landsea Homes and other construction companies specializing in high-performance buildings can now be connected to your phone, iPad, smartwatch apps, which function as a remote personal assistant.  So, you can control lights, ac, heating, or check the front door, with just a click or voice command.  Smart plugs can operate appliances remotely – so whether your home security cameras switch on while you're at work, or your dinner starts cooking in time for your arrival, your home performs in a way that supports your lifestyle.
3.      It should be healthy
With a home that's so well insulated, it is important to ensure a constant supply of fresh air from outside and to expel warm moist air, mould, and bacteria.  Most homes with high energy performance, therefore, incorporate an HRV (Heat Recovery Ventilator) as standard. HRVs function as an exhaust to improve air quality – not as a heater or air conditioning unit, which they don't create an impact on the interior temperature.
4.      It should have a minimized environmental impact
It isn't only about minimizing the use of resources when the new home is built, it's about limiting them over decades. High-quality construction from sustainable, natural materials that will resist degradation over time, and contribute to a lighter footprint.
Making use of the various options for renewable energy sources such as solar power, not only reduces the cost of running your home, it helps to reduce carbon emissions.
There are various options, such as 'energy plus houses, in which the solar system generates more energy than it consumes; 'sun energy-efficient' homes which typically generate around two-thirds of the household's needs; so-called 'passive energy-efficient' houses' which make use of insulated windows and smart sensors to control heat exchangers; and pollution-free 'energy self-sufficient' houses which use ultra-efficient batteries and may be complemented by a silent wind turbine.
Although energy efficiency is crucial, minimizing the environmental impact of new homes involves more than this.   Water is increasingly valued as a scarce resource that needs to be conserved.  Features to reduce water consumption, such as faucets and showerheads with the Environmental Protection Agency's Water Sense label, can make a significant contribution.  In a typical home for an average family, choosing WaterSense compliant toilets can save 13,000 gallons of water per year, and result in annual cost-savings of approximately $140 per year, compared to traditional models. When you calculate this over a 10- or 20-year period, the reduction in the quantity of water wasted becomes enormous.
5.      It should have a greater resale value
Ensure that any high-performance home you are considering buying is certified by an external awarding body as meeting their criteria as this can add value – for example, the National Green Building Standard, LEED, or the Department of Energy's Challenge Home will all add credibility.
Although a high-performance home may have a slightly higher purchase price, consider that the additional investment will be offset, over the medium to long-term, by reduced utility costs.
Once it is time to sell your home, potential buyers will need to understand and get a feel for the potential benefits that such a property can bring them. Reduced maintenance and running costs, greater comfort and functionality, the convenience of intelligent fittings are all desirable for purchasers. Finally, and increasingly important to a greater number of homeowners, the sense that they will be choosing a lifestyle that is more sustainable for the planet and future generations.
Ref number: THSI-2110