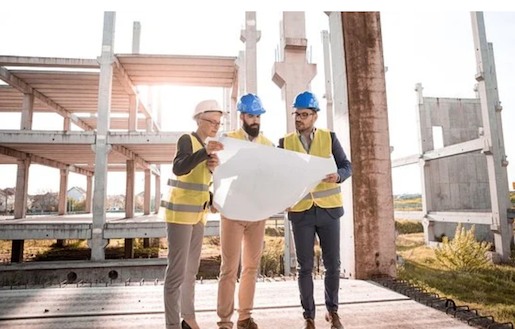 It used to be that developers who built office buildings thought it would be convenient for their tenants to receive their offices fully finished. Thus, they included everything from carpet tiles to ceilings, lighting, and air conditioning, all with the desire to please any prospective tenant.  However, the reality turned out to be that, in many cases, the tenant would move in and immediately start tearing down walls and partitions, taking down floor finishes and ceilings, moving mechanical and electrical installations, and more to accommodate their particular needs. This was a massive waste of resources, money, and time.
Then, developers understood that it made more sense to purchase the materials and wait until the tenants decide what exactly they need before committing to any installation. Other developers offered their new tenants either a rent-free period or an allowance to get their offices looking as they needed them to.
Shell and Core Provisions
When it comes to high-spec city office spaces, shell and core typically include the structure, cladding, fully finished common areas, external works, and base paint. This means the tenant will receive an office space with:
External items such as pathways, lighting, security systems, boundary walls and fencing,

drainage systems

, landscaping, signage, incoming services, and all statutory requirements.

Structural floor heights defined, foundations, and fire clad structure.

Fully finished common areas, which may include reception areas, lobbies, staircases, lift shafts, loading bays, car parking, and fire compartmentation.

Mechanical and

electrical systems

connected to a tenant's zone, and water and sprinkler's services.  
What are the main advantages of shell and core?
Shell and core is also known as base build, and it refers to instances where the developer builds the base building (or shell and core), and it is up to the tenant to finish up the space before occupying it. This way, the tenants are able to include their own specifications. These are among shell and core more notable advantages when it is implemented on office buildings that are meant to be rented out:
It can generate cost savings simply because it can considerably speed up the design and build process.

It presents a blank canvas to the people that will be occupying the space, making it more attractive to rent out and more flexible for the tenant to serve their needs.

It prevents unnecessary waste since incoming tenants don't find themselves in need to strip out existing items.

It also allows subsequent occupants to change the interiors to fit their needs, offering continued flexibility.
Implementing a Shell and Core Program
As a developer, you may find yourself renting space to a tenant ready to start fitting out the areas they will be occupying even before you have finished the building's shell and core. In these cases, the decision as to how much work to allow the tenant to initiate will depend completely upon the practical constraints related to the completion of the building itself.
It is crucial to define the elements that are missing in the practical completion of the shell and core works and have them certified by the landlord's contract administrator. The certification should spell out all the requirements for occupation under the building regulations and include those that can wait to be completed in parallel to the tenant's work.       
Undoubtedly, trying to carry out both landlord's and tenant's work at the same time is extremely difficult and may carry risks of overlapping and interfering with each other's advances. It is recommended that work of service systems and other activities be specified and set by an independent commissioning agency that has a duty of care to both the tenant and the landlord.
Why go with core and shell?
Core and shell have been tested in many buildings with great results. It not only speeds up the design and build process but allows progress to be made in the design of other sections of the building while the core and shell sections are developed. For these contractors, this means that work can proceed faster and with no need to wait on details and materials for the interior.
Ref number: THSI-2478