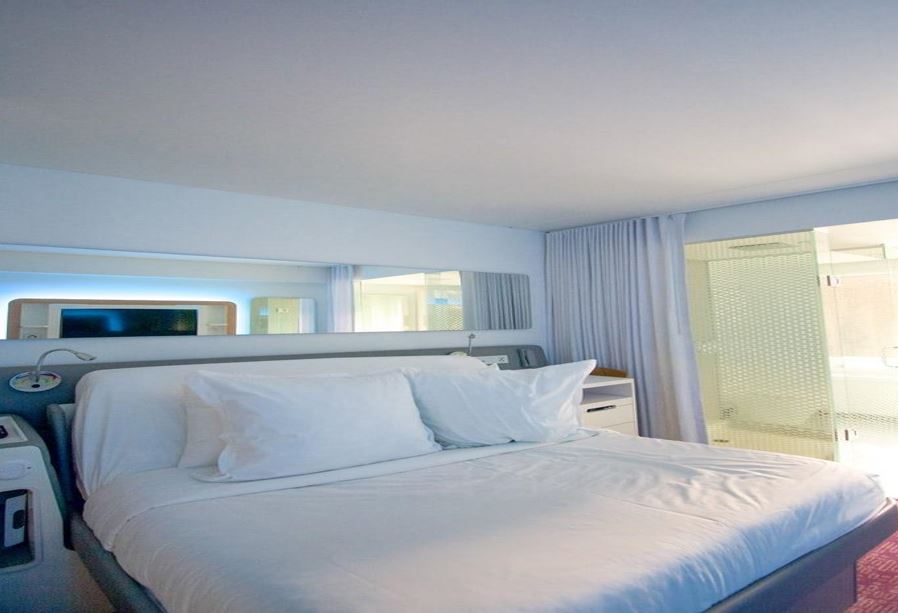 Don't stress over the best mattress size for your rental property. Sure, your choice of mattress is essential to your rental business. In fact, it's so important that it can make or mar your business.
We also understand that it's usually a difficult choice to make as it has many moving parts and is very different from choosing a bed for your home.
However, getting yourself, all worked up won't change a thing.
Do you know what will?
Reading this post down till the end and taking away all the advice you'll ever need to choose the best mattress for your rental property.
Three Factors to Consider
Because there's no law etched in stone that defines a particular bed size as the BEST for rental properties, there are some things you consider before choosing.
These factors will guide you in making an informed choice and keeping your guests super-comfortable. Comfortable guests leave your property happy, and happy guests leave pleasant reviews on Yelp. I'm sure you want that.
Your Target Guests: Are you targeting young couples who want a quick getaway, or large families or groups who care about a place to lay their heads. If a particular property is targeted at large families with kids, twin-sized [39″ ×75″] beds should be made available. In like manner, certain modifications should be made depending on your target guests.
BUT… no matter your target guests, don't trade the comfort of your guests in exchange for providing more sleeping space, and here's why:
Fifteen adults crammed into your little space will never be comfortable and will likely wake up feeling cranky. While none of this is your fault, you have to realize that they may end up leaving negative reviews.
Finally, do well to consider what your target guests can afford. Are you setting up a top-notch luxury facility? Or just a simple cosy place for travellers. This will play a role in helping you choose the best mattress for your rental property.
Aim for Universality: While it's great to have a good customer avatar, the hospitality industry is a very dynamic one. People from virtually all walks of life will look up your rental property. I'm sure you don't want to send away potential customers because you have a potential fairytale customer in your mind.
That said, everything from your designs to your mattress size should be flexible, adaptable, and useful to people across several facets of life.
For instance, super-soft memory foam may not be ideal for a 250 lbs. man or an all-pink room for a family with all boys. Instead, find the midway point. Designs and sizes that suit virtually everyone. Of course, you can't make everyone happy. Heck, you're not Santa Claus! But the midway point – universality – is safer for your business.
The Room's size: While larger mattress sizes are super cool, you don't want the room or apartment to be jam-packed. If a king-sized mattress doesn't sit comfortably on your property, you should get a Queen-sized bed. Note that, except for kids, smaller mattresses may not cut it.
King size is the KING.
King size mattress is, without a doubt, the most desirable mattress for your rental property. Here are some reasons:
Guests who sleep on queen-sized mattresses at home will savour the upgrade they'll enjoy during the vacation.
Guests who sleep on king-sized mattresses won't have to deal with a downgrade. This could be a significant turnoff, which may be giving your prospects to your competitors.
Most vacation rentals don't have king-sized mattresses. This can help you stand out.
Most ideal for couples. King size boasts of the most width in the market. A couple with a kid can all sleep comfortably on a king-sized mattress.
There's no crime in using a Queen-sized mattress. That said, you get to miss out on these fantastic benefits of using a King-sized mattress in your rental property. Because a Queen-size feels regular, everyone and their mothers have one at home and in their rental properties. Except in situations behind control, you should stand out.
California King Size – An Upgrade on the KING.
Now that's something to talk about. Imagine a 72″ ×84″ mattress in your rental property. The mere sight of those when your guest steps in will give them a relaxing feeling. With 84″, the California King size is the longest in the market to date. So if you happen to have tall prospects (above 6 ft.) looking up your rental property, the extra 4 inches may be what you need to have them take out their credit cards and send you those dollars.
The Wrap…
Whenever possible, aim for king-sized or California king-sized mattresses. These are the best mattress sizes for your rental property. However, if you must use a different size, don't go below a standard Queen-sized mattress. Except the mattresses are for kids, you can easily use a 39″ ×75″ Twin mattress.
Now that you've chosen the best mattress size for your rental property, it's time to get it set and start making some good money. You can start by advertising your rental property for free on this page.
Whew!
We've come to the end of this article, but not the end of our conversation.
So, here's what…
Click the box below and type in your comments and questions.
We'll be hanging around to reply to your comments and answer your questions.
Ref number: THSI-2079