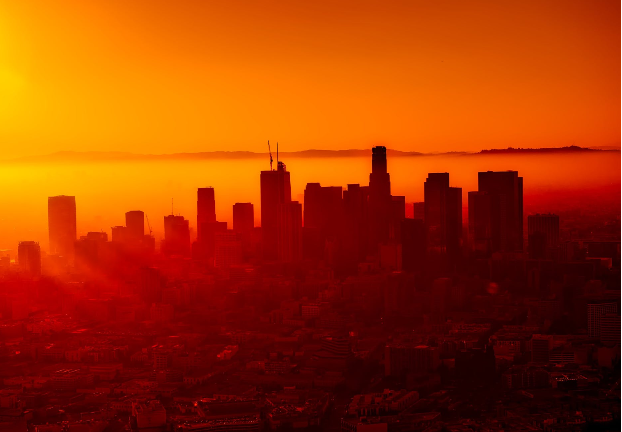 Los Angeles is the second largest city in the U.S. When you think of LA one of the last words to come to mind is affordable. In fact, the city stands as one of the most expensive cities in the U.S. Compared to the average cost of living in the U.S. (100), the cost of living in LA is 195.1. But what makes the city so expensive? Housing is the number one culprit that heavily drives up the cost of living.
Keep reading for detailed information about the true cost of living in Downtown Los Angeles. Though expensive, there are plenty of suburbs around the downtown area that are much more affordable.
Home Prices
The housing market in LA is warm. According to Zillow, the median home value in the city is $685,500. Home values have increased 6% in the last year and are expected to increase another 6% by the end of 2019. The median list price per square foot is $517, and most homes are listed at $799,900.
The good news is that if you're looking to buy, most homes are selling at around $687,600, which is more than $100k less than the median list price. This means you could potentially buy a home for much less than its value, allowing you to purchase with equity already in the home.
As home values continue to increase, it's best to purchase sooner rather than later. Right now the market is warm and appears to almost equally favor sellers and buyers. But, by shopping around, you can possibly score a great deal on a home.
Rent
Just as you'd expect from looking at the housing prices, renting is also pretty expensive in LA. According to BestPlaces, renting is much more expensive in Los Angeles, especially when compared to state and national averages.
A studio apartment typically costs around $1,420 a month. A one bedroom apartment costs around $1,880 and a two-bedroom goes for $2,650. If you're looking to rent a three bedroom home, expect to pay around $3,710. For a four bedroom home, the average rent jumps to $4,270.
Renting in the downtown area isn't cheap by any means. Unless you have a high paying job or plenty of savings to dip into, it may be more ideal to move to a suburb outside of LA. More affordable areas that are near the city include:
Bell

La Puente

Palmdale

Carson

Norwalk

Paramount
In these areas, your dollars are much more likely to stretch further. Living outside of the downtown area helps to ensure that you won't be strapped for cash when it's time to pay rent each month.
Utility Costs
No matter if you buy a home or rent an apartment, you'll also need to pay utilities. The basic utility bill for a 915 square foot apartment in LA averages about $167 a month. This includes heating, cooling, electricity, and gas. Larger homes can expect to pay much more in monthly utilities.
On top of utility costs, you'll also likely want to have internet and cable access in your home. Most residents pay around $48 a month, depending on the provider, internet speed, and the selected cable package. You can find the best internet provider in Los Angeles on https://digitalexits.com/ and then contact them to learn about discounts and bundle deals.
Transportation
Unless you plan to never leave your home, you'll want to know what kind of transportation costs you'll face living in LA. The city is infamous for its horrible traffic. In fact, LA has been named one of the most congested cities in the U.S.
Not only will you have to face daily traffic, but you'll also be wasting gas as you sit in it. According to KTLA, a local news station, Los Angeles has the highest average gas price in the 48 contiguous states. You can expect to pay around $3.82 a gallon.
You can save a lot of money by avoiding driving altogether. LA offers all sorts of public transportation options, the most popular service being the LA Metro. The basic fare for a single ride on the metro is $1.75. Reduced rates are available for K-12 students, disabled residents, and seniors. For a 30-day pass, you'll pay $100, which is much less than what you'll spend on gas, repairs, and maintenance for a vehicle.
Conclusion
Is becoming a Los Angeleno one of your life dreams? If so, it pays to know the trust cost of living in downtown Los Angeles. This way you can ensure you have the necessary funds to live comfortably in the City of Angels.