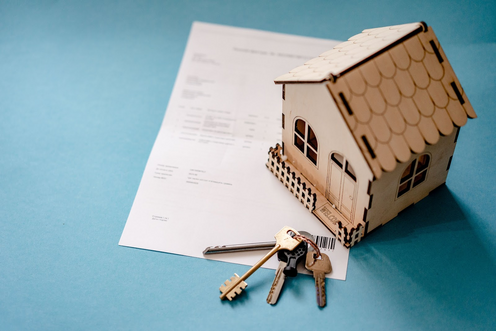 Are you planning to move to a new home this holiday? Buying property in the UK is more challenging than most people think. When buying a property, you want to ensure you are taking the right steps.
Step #1 – Find a property in your chosen location 
The first and most crucial step when buying property is to find an offer in your ideal location. Neighbourhoods have different property prices, with high-end locations charging a high price for new buyers. You want to ensure you can afford your home in this chosen location.
When searching for a property to buy in a new location, somewhere, you've never lived. You must spend a weekend in the area. This way, you can have all the time to check out the shops, commute, neighbours, and the general atmosphere in the neighbourhood. Other areas to look at include flood zones, transport links, school catchment areas, and crime levels.
Step #2 – Save for mortgage deposit 
If you are buying property in the UK, you must deposit at least 5% of the property price. That means the mortgage gets to clear the other 95% of the property price. Therefore, you should save enough money to pay for the deposit.
Paying a bigger deposit means you can apply lower interest rates. Give yourself some time to save enough money for the deposit; this improves your chances of getting a better mortgage and property in the UK.
Step #3 – Know how much you can borrow 
When buying property in the UK, you should find out how much you can borrow. How much you borrow as a mortgage depends on factors such as your credit score, income, and deposit size. Some lenders will also consider your finances if you buy a home.
Most banks in the UK will allow you to borrow at least four-and-half time's annual salary. However, this will always depend on the lender, your deposit, and your financial circumstances. You should also budget for additional costs like conveyancing, survey, and stamp duty.
Step #4 – Make an offer
Once you are clear with the property you want to buy and how much you can arrange through mortgage and borrowings, you need to make an offer to the property seller that fits your budget.
If the seller is open to negotiations, you can further take them down from the decided price, which will help you bag an affordable deal and leave you with some spare money to make changes in the selected property.
Step #5 – Find a property solicitor 
When buying property in the UK, the best you can do is to hire a conveyancer or a property solicitor to help. It takes more to buy property. The legal process, drawing contracts, checking contracts, and surveys will take a toll on you if you choose to convey alone.
When choosing a solicitor to help with the conveyancing, you want to ensure they have experience in property law. This lowers the risk of making any mistake while conveyancing.
It is best to take the help of leading conveyancing solicitors before you make the deal. You can request a free online conveyancing quote from them; they also have a 95% success rate. These are tips you should consider if you're buying property in the UK for the first time.
What are the costs attached to buying a property in the UK?
Here are the significant upfront costs involved in buying a property in the UK:
Stamp duty fees: An individual buying a property in the UK over the price range of £250,000 has to pay the stamp duty fee at specific percentages.
Deposit fees: If you take out a mortgage to buy a house in the UK, you need to pay specific fees toward the cost of the property. Suppose you pay a higher deposit fee, the likelihood of lowering your interest rate on your mortgage increases.
Mortgage costs involve a consolidated booking fee, arrangement fee, and valuation fee.
Legal fees: You pay your legal advisors, such as a solicitor or licensed conveyancers, to carry out the legalities involved with your property purchase.
Registry fees: This is the fee you pay to the UK government to transfer the property's legal deeds to the new property owner.
Here are the top ongoing costs you need to pay while buying a property in the UK:
Maintenance and repair cost: This is the cost you bear towards the repairs and fixes of your home. The routine maintenance and repair cost is comparatively low if you have bought a newly built home or a house in good condition.
Insurance fee: This is the fee you pay to protect your building/house against damage from fire, floods, subsidence or any other unforeseen event.
Running costs: This is a variable cost you pay based on your type of living. It includes gas, water, electricity, and other daily utility costs.
Final Thoughts 
There is a lot you should consider when buying property in the UK. The most important thing to consider is whether the offer is within your budget. Lastly, don't forget to view the property and ensure it meets all your specs before you accept the offer.
Ref: 3157.27452