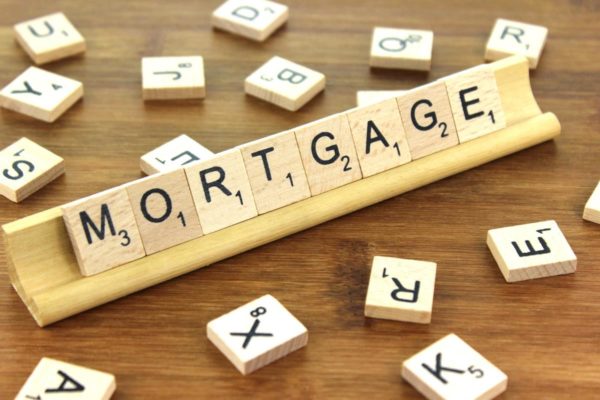 Buying a house is never simple. It can lead to many complications. A lot goes into being approved for a mortgage. It would help if you had enough money, a job, and, of course, a good enough credit score. When you have all of these things, it shouldn't be too hard to buy a home, but it can be a lot more complicated when your credit is wrong. 
When it comes to your credit profile, you may be wondering what lenders expect from you and what you need to get approved for a mortgage. You may be asking, do I need a high credit score? Do I need specific types of credit? What about a small amount of unsecured debt? Would that be helpful? Or maybe I need both a high credit score that is made from a variety of different types of credit? 
The thing is, the better your overall credit score is, the less likely you'll be turned down for a loan. This means that your chances of being approved are higher than what they'd be if you had poor credit or none. At least, this is what matters to lenders and reverse mortgage providers. There are many things you can do to improve your chances. Let's take a look at a few things you should do to make sure that your credit is cleaned up and that you have your best chances of being approved before you apply for your mortgage.
Check Your Credit
First, you should keep in mind that credit inquiries may not drastically change your score, but they do have an impact. Still, at the right time, you can request a copy of your report from each of the three credit bureaus and see where you are on the credit score chart. You can get a free credit report once a year, but try not to ask for a report consistently. It will affect your credit score. 
Smart Credit Management
Another thing you can do is take a close look at details like your current debt, spending, and overall financial health. If you want to clean up imperfect credit, you need to practice your credit innovative management tactics. This includes diversifying your debt, keeping balances on your credit cards low, and only charging what you know you can afford to pay off. 
Know What Your Lenders Are Looking for
Most consumers now understand that the credit score plays a vital role when trying to qualify for a mortgage. However, it isn't the only one of the factors mortgage lenders consider. They're also looking at public records for previous collections, foreclosures, or bankruptcies. Lenders consider your ability to manage the money you owe, outstanding debt, how many credit cards you have, the frequency with which you apply for them, and even your employment history. Just about every factor of your economic standing plays a part in your credit approval. 
Proactiveness can Prevent Poor Credit.
Luckily, there are a few things you can do to clean up your credit before you apply for a mortgage. If you are using multiple lenders, you should try to get all of your applications done within 45 days so that it won't be detrimental to your credit. 
It would help if you tried to avoid acting as a cosigner for someone else. When you cosign for a credit card or loan for a friend or family member, it also attaches to your credit report. Before becoming a cosigner, ask yourself if you have a high credit rating to manage the responsibility and if you will benefit from it. 
Many people think a clever idea would be to cancel their credit cards once they pay them off. This isn't a promising idea at all. Much of what makes up your credit score has to do with your overall credit standing, both your credit limit and the percentage of that limit you've charged. If you cancel your cards, it means that it could damage your score. 
Finally, if you aren't meeting the qualifications for a mortgage, schedule a meeting with a mortgage lender to find out where your credit could be better and what you can do about it. Working with a real estate agent can help you get started on taking care of any inaccuracies in your credit report while improving your credit score so that you'll be able to achieve your dream of becoming a homeowner.
It doesn't matter what kind of house you want to buy, where it is located, and how much money you have; your credit will still have an impact on your ability to buy a home. Are you looking for the right mortgage? Do some research and work with the right real estate agent and lenders. If you understand what you are capable of and what you can do to increase your credit, you will be able to buy the house you've always wanted.
Ref : THSI-2585(3_8) / ZD23221