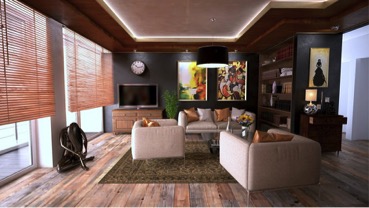 A studio apartment comes with a few perks. It's small, so it's easy to keep clean, and it is also going to be more affordable than larger apartments. But, to be sure that you are purchasing the very best studio apartment for your needs, consider the following tips.
Here's what you should be looking for, whether you are in search of studio apartments Omaha NE, in the Big Apple, or anywhere in between.
Storage
One of the toughest challenges of living in a studio apartment is finding enough places to put all of your things. For this reason, storage is a big thing to consider as you shop for your new home.
A lot of studio apartments actually have a surprising amount of storage space, so you don't have to live in a cluttered space and feel as though you have to give up most of your belongings. Search for studio apartments with plenty of closets and shelves, even if they are on the small side. You might also find an apartment complex that provides its residents with storage units for some of the belongings that won't fit in their homes.
High Ceilings and Big Windows
Other features that could help you make the most of living in a studio space include high ceilings and big windows that let in loads of natural light. Because studio apartments don't have a lot of floor space, an apartment that has plenty of vertical space will make the home feel and look bigger than it is. Letting in a lot of natural light will also help to brighten up the space and make it appear larger and more inviting.
Appliances That Are the Right Size
Some studio apartments will only feature mini appliances, and that could really make it difficult to store all of the food that you need, as well as cook your favourite meals at home. But you shouldn't have to sacrifice full-sized appliances, such as a stove and refrigerator, just because you want to live in a small space. Therefore, this is another feature that you should look for as you work with a real estate agent to find the right studio apartment. And, if you can manage to find a studio apartment that also includes a washer/dryer or a dishwasher, you should definitely consider putting in an offer, as those amenities are uncommon.
The Extra Amenities Offered
Finally, consider what amenities an apartment complex offers before choosing the studio apartment that would be best for you. Because your home will be small, you will likely want to find ways of getting out and having some fun. So, if you can find an apartment complex that offers various amenities, like a gym, community area, and swimming pool, you can rest assured that there will always be something that you can do when you want to go out for a bit.
With the tips above in mind, you are sure to find the studio apartment that will not only fit your budget but will also make living in a small space a pleasure.