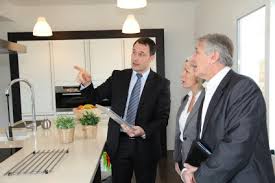 What To Look For When You View A House
If you're looking for a new property to move into and make your own, then when you first embark on your search you may well be blinded by the sheer choice. With so many different places on the market, you will very quickly find yourself having to narrow your search parameters so you can home in on somewhere that meets your requirements. But even once you've settled on the type of property, on the number of bedrooms, and the area in which you want to locate, you will no doubt still find yourself presented with an array of options to choose from. When you head out on your search, there are some things you will want to bear in mind.
On First Inspection
When you turn up for your first inspection of any new property, it's important to regard it from a professional and indeed workman like perspective. Rather than exploring it as though you're out to find a new home, treat it like a building that needs inspecting. Estate agents like Featherstone Leigh will help you do this, by singling out the best parts and pointing out what needs work. It's always best to take a look around rather than buy unseen, as the more often that you go and view a house the more likely you are to find potential problems with the property before you move in and it's too late. If you are able to have a look at the property as many as three or four times, and at different times of the day, then you will get a fuller picture of what it's like. You must take care to study the structure of the building, taking account of any hairline cracks or damp coming through. Take as much time as necessary, and don't feel rushed by an agent as it's important you are satisfied with your visit.
The Wider Area
You should also make an effort to find out more about the wider location beyond your front gate, especially what it is like in the area at rush hour or when the pubs close, at weekends or on a weekday. Check your commute too by driving from the property to work or school during rush hour, so you can work out how long it is likely to take you and where any trouble spots may be. You should also be clear about any land around the house itself, like gardens and parking spaces, establishing from the beginning who owns what. Having a proper survey is essential too, as these will clarify the condition of the building and allow you to move forward. This will ensure that you will be in a position to make your new house into a beautiful home that is all yours.