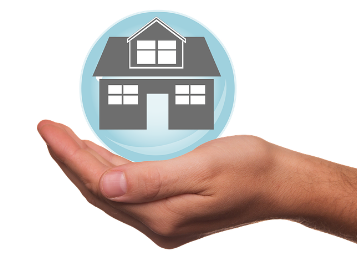 If you have ever had the opportunity to purchase a home then chances are you are aware of your need for homeowners insurance. If you have owned several homes, then chances are you have a certain degree of experience when it comes to what homeowners insurance will cover and what it will not. However, even those experienced with homeowners insurance are often blindsided by the fact that mishaps that lead to water damage can often be a tricky area. You really almost have to be an insurance expert in order to correctly administer a water damage claim to your insurance company.
However, knowledge is power, and here are some tips for understanding what type of water damage will be covered by your house insurance:
A good rule of thumb is that the water damage must be "sudden and accidental" in order for it to be covered.
The main characteristic of your water damage must be that it is "sudden and accidental." In this case, water overflow will often be covered, as well as water damage from a discharge from an appliance. A sewer backup issue will often be covered if you actually pay for a special endorsement on your homeowner's insurance. Sewer backup mishaps can happen for a number of reasons, including such concerns as blockage of a city sewer main, tree roots or city-related pipeline issues. All of these issues can cause your home to go through a sewer backup and that could cause thousands of dollars in damage to your home. However, the good news is that you can add a sewer backup endorsement to your home insurance policy often for as little as less than a hundred dollars per year. Of course, the insurance company will not do this on their own. You have to call and ask for it specifically.
Overflow claims are often considered to be "sudden and accidental."
If your hot water heater gives out and then floods your home, your home insurance company will often consider this to be a "sudden and accidental" expense. If your washing machine comes loose, it would often get the same treatment from your insurance company. However, it is also important to consider that you must properly maintain these appliances. If you fail to do so, the insurance company might claim the water damage is your own fault because of your lack of maintenance.
Climate flood damage is often not covered.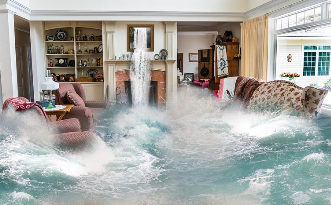 Unless you have a special policy that is separate from your homeowner's policy, you often will not be covered from flood damage that occurs from a natural disaster. Fortunately, there are special companies that will cover this type of potential damage.
Once you understand how this process works, you can start to get your life back from the water damage. After your insurance company approves your claim, here are the next steps:
1.
Your Insurance Company Will Send You a Check for "Restoration Costs".
Naturally, this check is cold, hard cash. Believe it or not, you can do anything you want with this money. You can even attempt to fix your house yourself and pocket the difference if you want. However, there is a catch with all of this freedom. If you expect your policy to remain valid, you have to restore your home to its "pre-loss condition." Believe us, there are countless stories of individuals who have attempted to fix the problem themselves and actually ended up spending MORE than the insurance payout because they didn't know what they were doing. For example, the professional experts at ServiceMaster Restoration by Zaba ascertained that many individuals do not realize until it is too late that they have dug themselves a deeper hole by attempting to fix the problem themselves.
2. You can shop around for a good water damage restoration company.
With your check in hand, you can then look around for the right water damage restoration firm. You want a company with a lot of experience with your potential water damage problem. You want one with a lot of personal references. Most of all, you want one that will fix your problem correctly the first time. By getting a company that has an established track record, you are allowing yourself to stay in the good graces of your insurance company. After all, you may not be able to file a future claim if the contractor you select does a shady job.
Make no bones about it, your life will be turned upside down if your home has water damage. However, with the aid of your insurance company and a good contractor, you can get your life back on track.