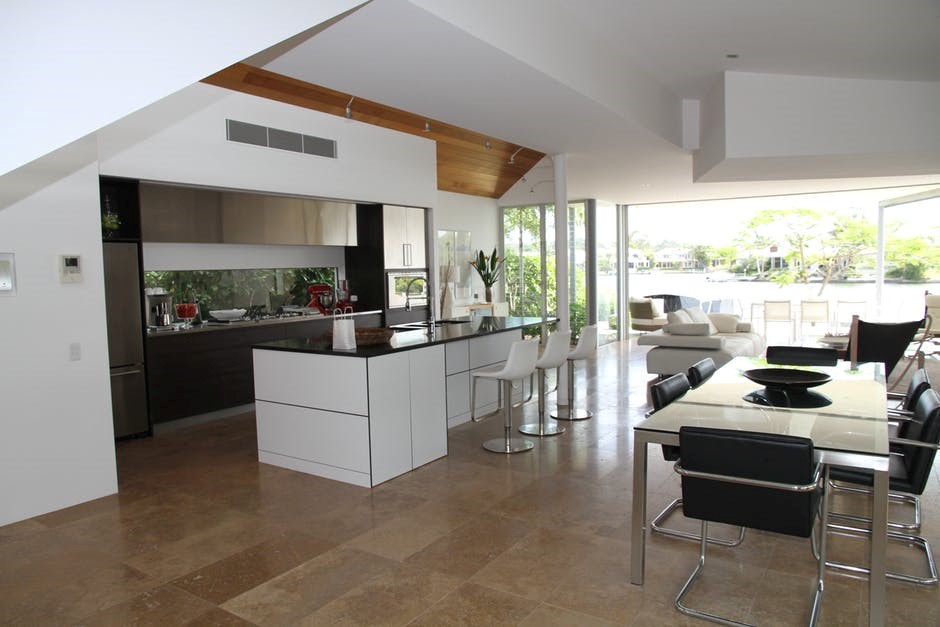 As 2018 draws to a close, design experts have already started thinking and predicting the trends for 2019 with a particular focus on kitchen designs. This year, we have seen everything ranging from mix and match finishes to all violet everything, and while these styles are likely to remain popular in next year, there's going to be a whole new set of design trends to enter the fold in 2019.
So, if you are planning to redesign your kitchen or just curious and looking for inspiration then keep reading as this article includes the top kitchen trends to expect in 2019.
Matte Black
Matte black is going to continue to be a popular finish for kitchen hardware and fixtures. Matte black is a great colour to complement light coloured kitchens and a great way to vibrancy without completely darkening your entire kitchen's colour scheme. It will also help with distributing light better, and the two-toned colour scheme will bring an intimate feeling to the whole kitchen.
Other popular colours for 2019 include –
Organic/natural colours
Muddy blue
Burnt orange
Dark brown
Dark grey
Technology
As innovative and disruptive technologies continue to evolve, their placement in contemporary kitchen design will become more popular. This will give homeowners new pleasures while using their kitchens. Wine related technology is moving more towards single pour systems rather than big wine fridges. And, who wouldn't like a WIFI enabled coffee machine that prepares your morning expresso before you've ever left the comfort of your duvet?
Moveable Islands
Kitchen islands are handy as food prep surfaces, but also if you need extra seating for when you host a dinner party, but they don't need to be static. Slim moveable islands offer flexibility when entertaining, and they have airy bases which are perfect the storage of all small light items.
Gold Accents
Gold accents have been a trend for quite some time now, but the move to combining them with organic materials is going to be a big design trend in 2019. Combining neutral golds and natural looking textures gives a kitchen a homely aesthetic while giving it a slight seventies feel which is great in terms style and feel.
Concealed Lighting
Lighting is a key to any kitchen design. But hidden and disguised lighting continues to be one of the most popular amongst homeowners. Lighting under counters and cabinetry is an easy and great way to change the atmosphere of a kitchen. Concealed LEDs can be placed under worktops and transform a kitchen from a workspace to an entertaining space.
Tall Column Refrigerators
Column refrigerators have been around in the commercial and domestic markets for quite some time now with more and more brands designing their own and getting into the game. The great thing about column refrigerators is just how easy they are to adaptor the main different kitchen layouts that are out there.
Statement Sinks
During the past few decades, hardly anybody outside of the kitchen and gave much thought to a kitchen sink. This was especially true in the past few years, as minimalism reigned and sinks were so well integrated into the landscape of the kitchen as to be practically invisible. With new technologies entering the market all the time this could all about to change next year. In 2019, prepare to be wowed at some of the artistic kitchen sink designs you'll be seeing around.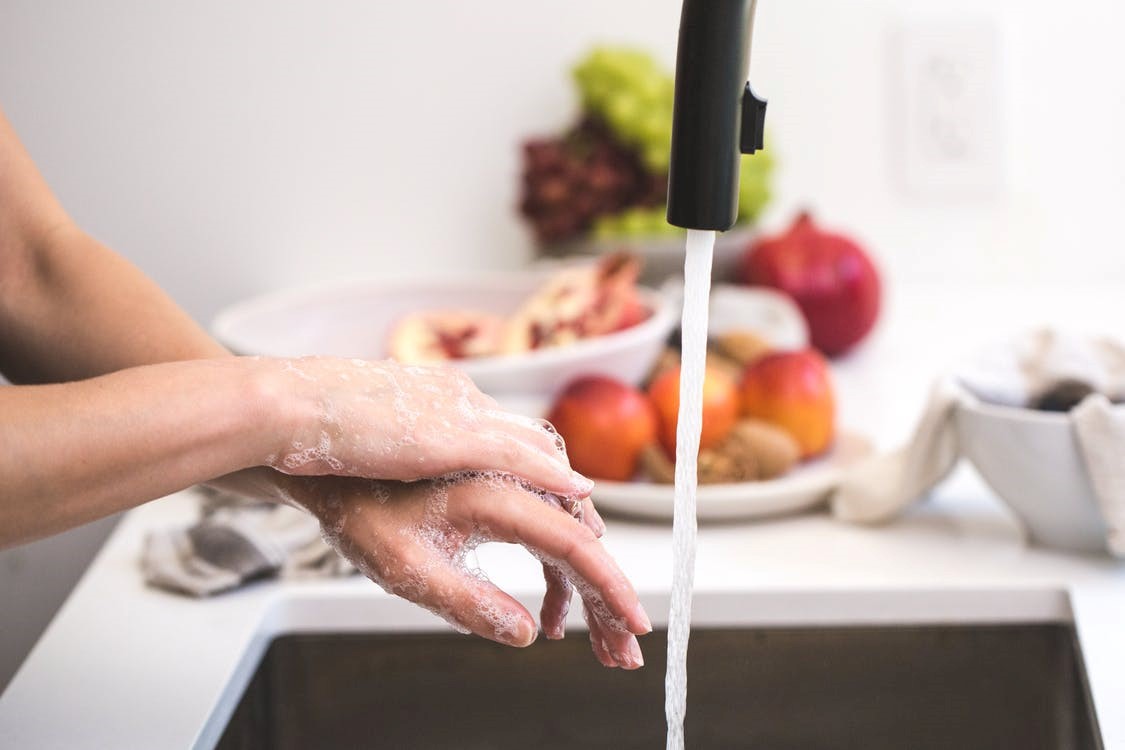 Open Shelving
Open shelving designs are going to be one of the most popular trends next year due to their practicalities. Having open shelves in the kitchen allows for more working space. You can cook without making any mess as it gives you a lot more space to work in. If you have an open corner in your kitchen, then that is a perfect place for you to choose to put open shelve units.
Bleached Oak Flooring
This style of flooring is comfortable underfoot when cooking; wood flooring injects plenty of warmth into kitchens. Add newness with a raw, bleached-out finish for a soft and inspired effect.
Integrated Appliances
The last trend that we are going to see in 2019 is the increase in integrated kitchen appliances. Some of the larger appliances such as the refrigerator or freezer can be placed behind the matching kitchen shutters, and the smaller appliances are stored just below the counter in a sectioned off area of the cabinetry due to the smarter storage solutions.