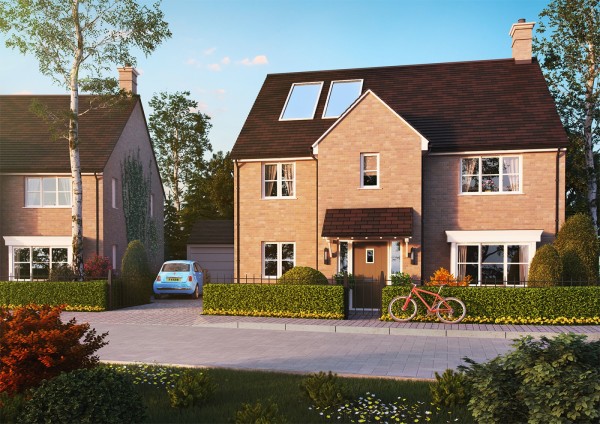 Buying a house for many people is one of the biggest achievements they will witness within their lifetime. It seems only logical, then, that many people encounter a great deal of ups and downs when it comes to getting your foot on the property ladder, particularly if you are a first time buyer. As the saying goes, 'hindsight is a wonderful thing' and this is particularly true when it comes to securing a property. From choosing a location to dealing with stamp duty fees, purchasing your dream home is no easy feat and is a process that can take months or even years. If you are in the process of buying a house or hope to do so in the near future, then why not read on and get some tips and ideal for what you should be aware of when buying a new house…
Consider The Right Size
The thing about buying a house is that for many people it is a long term investment into your life and the life of your family. If you are yet to have started a family but it is something you hope to achieve further down the line, then be sure to consider whether the house you are buying now is able to accommodate your future plans. Similarly if you have just bought yourself a car from a Nissan dealer or want to have a dog, be sure to assess if there is space for parking or an ample garden. Being realistic and forward thinking will help to prevent you from having to deal with changing home a few years down the line!
Start With An Open Mind
Many of us can be accused of being demanding and somewhat snobby about where we want to live. We rule out certain areas and while it is important to not end up settling to living in an area that you do not like, remaining open minded is a big part of the home-search process. The areas that you couldn't see yourself living in right now may change further down the line. One way to check up to see how you will fare living in the area is through checking the local planning permission for the area. You may find that you are pleasantly surprised!
Get A Mortgage Broker
Mortgage deals are a minefield and there are so many things to keep track of, from various fees and rates etc. A good broker will be able to explain exactly what you will be paying monthly and if there are other fees. Mortgage brokers keep the process as streamlined and transparent as possible, so be sure to invest in them.
Property Reports And Valuation
Property reports can often confuse many first time buyers as they may be sent by an agent and will include an in-depth study of the house that you are hoping to buy (it will feature land checks and other comprehensive information). It is important to know that this is not a home buying survey and that they cost a few hundred extra pounds. A surveyor will go round and check the property to keep an eye out for expensive problems such as damp, for example. The extra money will certainly be worth the peace of mind you experience as a result.