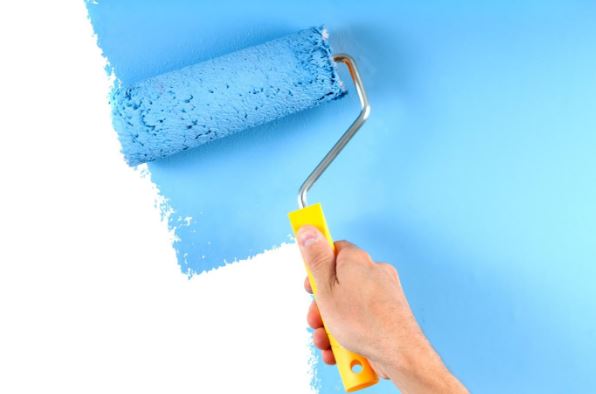 When it comes to painting your home, whether it's the bedroom walls, living room ceiling or your front door, there are many different options. It can be overwhelming visiting your nearest DIY shop and being faced with hundreds of different tins to choose between. In order to avoid spending money on the wrong paint for the job at hand, these are some of the most common types of paint you'll find and when they're best used.
Primer
If you're painting a wall inside that's down to the bare bones then you'll first need to give it a coat of primer. This is used to seal and protect the bare surface of plaster or wood. Especially when painting an exterior wall it's essential that you paint a layer of primer before doing anything else. You can pick up primer/undercoat combinations that are great for saving time on interior walls, but for extra protection, it's best to do both separately. Primer is designed to soak into the plaster so that it's less absorbent and other paint will stick to the wall.    
Undercoat
Once a wall has been primed (or it was already painted and you're simply adding new layers) you need to give it an undercoat. This type of paint provides extra protection and prevents any darker colours underneath from showing through, as well as smoothing over the surface to make it easier for the next few layers. If you've got a pale topcoat then go for a pale undercoat, while if it's a dark red or blue, for example, use a dark undercoat.
Gloss
Traditionally gloss paint is oil-based, including resin to give it a hard wearing quality. However, there are now water-based gloss paints available too, which have less of a smell and dry a lot quicker. They're mostly used on woodwork but can be applied to plaster walls when there's an undercoat for a shiny finish. Matt gloss paint has a duller, flatter finish for a more subtle decor. Within the range of gloss paints exists a variety of other options, from the durable satinwood with a lesser sheen, to eggshell, which is mostly used for skirting boards.  
Emulsion
Mostly used for walls and ceilings, emulsion paint is a water-based paint with vinyl or acrylic added for durability. It's possible to find gloss emulsion paints that have a shiny finish, alongside many matt versions for a non-shiny and non-reflective look. Emulsion paint should be added above a layer of undercoat for the best effect and can be used on ceilings too. Check out Milford Building Supplies for a variety of paints including emulsion options.  
Ceiling Paint
Depending on where you look, some places can offer ceiling paints. In most cases, these are either emulsion or gloss paints, designed to dry quickly and not drip (at least as much as they would otherwise). When painting a ceiling it's more important than with a wall that there's not as much splatter, as you don't want to cover the carpet or other walls with paint (even if you do your best to protect them).
Hopefully, you'll now have a better idea of all the home paints available to pick out the best option(s) for your next project.