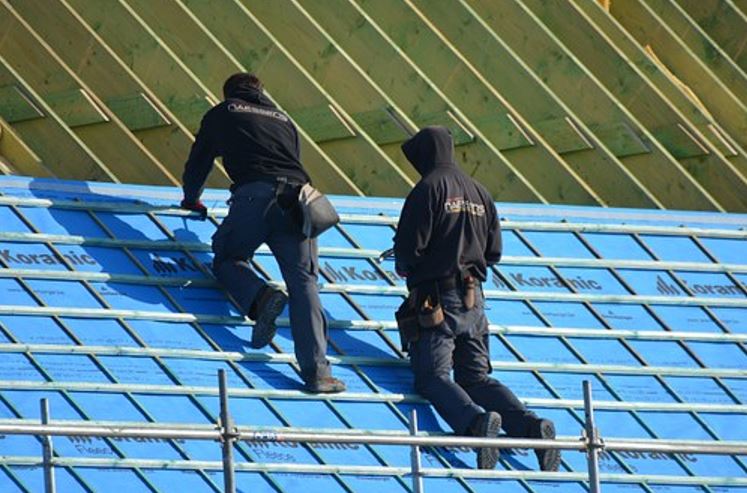 One of the most expensive parts of any home is its roof. Whether you need to repair it or replace it, you expect to end up with a roof that is not only beautiful but gives you and your loved ones the protection you need.
What problems might you be facing with your roof?
The roof can give any homeowner plenty of headaches, with leaks being the number one complaint. Among the most common roof problems you may find:
Drip Edge Flashing Letting Water In
The drip edge flashing serves to protect every edge of your roof. It is installed to prevent water damage and guard against an infestation of pests in your attic, should you have one. The biggest sign of trouble is leaks and moisture concerns.
Uneven Roof Appearance
A good roof looks perfectly uniform throughout. A roof that is sagging or that has asphalt shingles that are not uniform in look or colour speaks of problems that need to be looked into.
Torn or Missing Underlayment
A quality underlayment placed between the sheathing and the shingles of your roof works as a barrier that prevents moisture and water from coming in. Although it is usually installed in order to extend the lifespan of the roof, when it breaks down, leaks and other problems will become evident.
Metal Flashing is Corroded or Torn
Your roof should have metal flashing around leak-prone areas like chimneys and pipes. If they become rusted or the caulk starts to disintegrate, moisture will come into the house or even run down exterior walls causing damage and discolouration. A professional roofer will replace your rusty flashing and add new vent pipes where needed.
Missing or Broken Shingles
If your house has been through an extreme weather event or if you have large trees next to it with branches that continuously scrape your roof, you will end up with missing, damaged, and broken shingles that will not only affect the look of your roof but will let in rodents and all sorts of pests.
Your Roof Is Just Old
If your roof is over twenty years old, you may be looking at a replacement. If you bought the home and cannot confirm how old the roof is, it may be time to call a professional roofer for an inspection and estimate.
You Are Putting Your House on the Market
Getting the best price for your property means you have to list it while it looks its best. Having a roof with impressive material and design will enhance the curb appeal and result in a strong impact on the overall price.
You Need to Change the Nature of the Property
A roof that works for residential purposes may not be appropriate for a commercial establishment. If for whatever reason, you have decided to turn your home into a commercial property, a professional roofer may give you the right ideas to get the look you want and remove any traces of what the property was previously.
When should you call in a professional roofer?
Having a major issue with your roof is not something you want to experience. If you have noticed any of the above issues and are just waiting for the right time to tackle them on your own, learn more about why you may just be letting the existing problems reach proportions that may turn a simple repair into a major one or even the need to replace the entire roof.
Since the roof is so important and having it functioning as it should is crucial for the longevity of the entire property, take the time to find the perfect roofing contractor for the job. Get references, ask to see other properties where they have worked, and look at their workmanship.
Also, make sure to work with a licensed roofer, one that has the experience and will respect you, your family, and your property. They should take care not to damage your landscaping, leave the work area as clean as they found it, and get the job done correctly and within the promised deadline. Working with a professional roofer will give you the perfect roof.
Ref number: THSI-2118