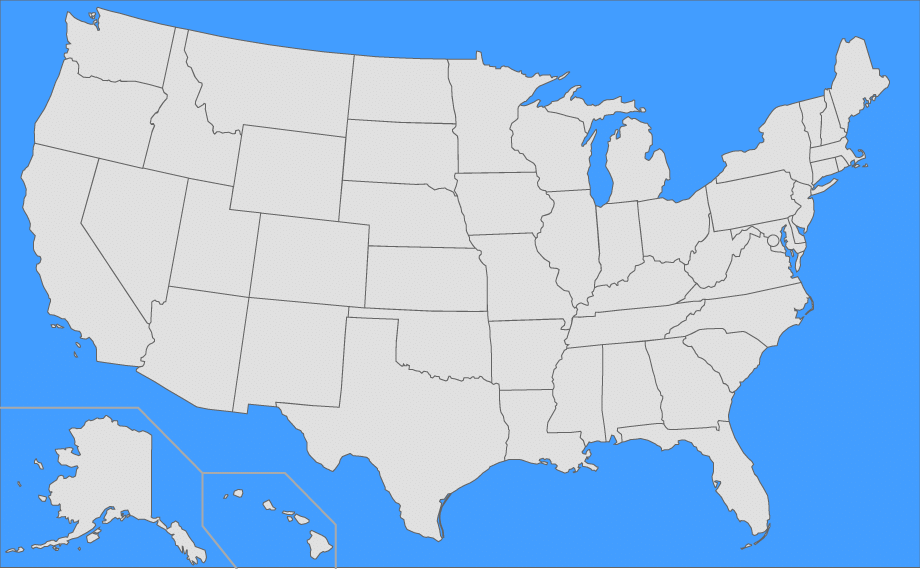 The US has always considered one of the best countries for immigration, but many residents of this country also try to find a better place of living and move within the country from one state to another.
The quality of living is different depending on the state where you reside, city or village you live in. That is why the Americans are not afraid to leave their homes and look for a better life in other states and cities. Some of them have a cheaper dwelling, lower taxes or more promising employment opportunities. On the basis of these and many other benefits, there are the most popular states and cities chosen by the local population for relocation. In 2018, this top has changed a bit but still features ones of the best-developed areas in the country.
The most popular US states for relocation
As the USA is a federal republic with every state having its laws and government, the policy and the level of living in every state differs. Today it is impossible to say exactly what makes people move to one or another state as reasons may be rather various, but the analysis of the statistical data makes it possible to estimate where the growth of population was the biggest. If you still wonder 'where should I move', here are the states where people were hiring California Movers USA most often and the number of permanent residents has increased most of all.
Idaho is the only state where the growth in population has stepped over a 2-percent level. This state is more affordable for living, safe, has 4 distinct seasons and quality food. In addition, you will also have enough entertainment, not heavy traffic and a variety of places to visit.
Not only casinos are characteristic of Nevada state, but you should remember that it features a constantly growing job market. In addition, there is a very low tax rate for business, no income, food and medicine tax and excellent educational institutions there.
The beauty of Salt Lake City, as well as other cities and towns, attracts many tourists but locals enjoy that their state is one of the best-performing ones in economic growth as well as offers excellent recreation and entertainment opportunities.
There are many things that attract people to Washington state, but the most popular ones are excellent jobs in the globally renowned companies, eye-catching marine shoreline that also opens nice opportunities for business development, the absence of state income tax and great higher education institutions.
Florida and Arizona (1.6%)
The second name of Florida is the Sunshine State and it is not surprising. Together with the warm and sunny climate people adore it for its recreational opportunities with different amusement parks and sports events. However, there is no state income tax but the quality of life is higher.
Arizona offers its unique atmosphere to the newcomers, who also appreciate a more affordable cost of living there, unbeatable scenery and gastronomy.
Texas, Colorado, Oregon and Washington D.C. (1.4%)
Many people think about moving to Texas as it is an affordable state with great job opportunities and no state income tax. Colorado and Washington D.C. attract people with their great economic growth thus a higher level of living, while Oregon is a cheap place to live without a sales tax but with an unbelievable beauty of the landscapes.
Next to the states where there was an increase in population, there are also US cities which have become the most appealing destinations for relocation in 2018. The main reason for moving, in this case, was employment, so this rating shows where people have been moving this year most often to find a good job. The leading positions were taken by Denver (CO), Austin (TX), Seattle (WA), Las Vegas (NV) and Nashville (TN).
The US has always been considered a country with a high level of living, but it does not prevent the local population from improving their life perspectives and looking for a better life. That is why they prefer to move to other cities and states that offer a more lucrative.