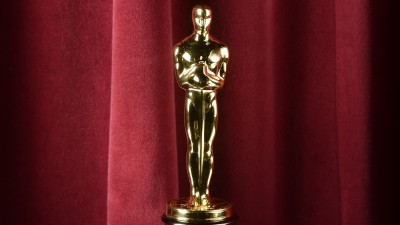 The 2015 Oscars are now more than a month behind us – the red carpets have been rolled up, the borrowed jewellery returned and the winners and losers suitably praised or consoled. But, for the lucky few now in possession of Hollywood's most coveted home accessory, feelings of elation and accomplishment are tempered with the dilemma of how and where to display this most treasured little golden man.
Imagine: an Academy Award nestled among your old football trophies, perched unassumingly alongside old family photos or presiding over your home office. Indeed there are few homes where an Oscar statuette would not look out of place; luckily the abodes of Hollywood's elite tend to be a little more glamorous than the average pad.
Source: thetimes.co.uk
This year's victorious cohorts, including Eddie Redmayne, Julianne Moore, J. K. Simmons and Patricia Arquette, may wish to follow the lead of former winners like Emma Thompson, Kate Winslet and Susan Sarandon who are all reported to keep their awards in the bathroom. Thompson claims that they (she has two, for Howards End and Sense and Sensibility) "look far too outré anywhere else," while Jodie Foster (The Accused and Silence of the Lambs) thought they "looked good with the faucets," but later moved her Best Actress awards to a more protective and traditional trophy cabinet.
But one can hardly argue with the loo logic of Thompson and Winslet: displaying such a status symbol in a shrine-like fashion on the mantelpiece or a purpose-built cabinet does seem rather gauche and a little too try-hard. Casually storing it in the downstairs bathroom still allows guests to admire the award, and even indulge in a private post-ablutions acceptance speech rehearsal, while avoiding the showiness and boastfulness of a more public positioning.
Indeed many stars seem somewhat uncomfortable when it comes to showcasing their Oscars in their own homes. Jennifer Lawrence, who won for her role in Silver Linings Playbook in 2013, said she found the statuette an "odd" ornament to display in her house, so gave it to her parents in Kentucky; it now sits on their piano. Similarly, both Nicole Kidman and Angelina Jolie sent their statuettes to live with their parents. Gwyneth Paltrow reportedly keeps her Academy Award tucked away out of view; perhaps the mere sight of it invokes a replay of her infamously emotional acceptance speech, and Anna Paquin, who won the Best Supporting Actress gong at the tender age of 12, keeps it in her sock drawer.
Reese Witherspoon had unusual plans for her award, considering fashioning it into a necklace or a door knocker, but ultimately opting to keep it unmodified in her living room. Russell Crowe is a little more original, keeping his Oscar in the chicken coop of his home in Australia. Apparently the hens lay better eggs under its influence. Meanwhile Christian Bale lets his History has forgotten who Timothy Hutton is and for which film he won his statuette (it was for Ordinary People in 1980), but he is widely recognised as having found the best Oscar storage story.
At a party celebrating his big win his sister put the golden statue in the fridge so that it could confront unsuspecting party-goers reaching for a cold beer.
35 years later it's supposedly still there.
by Laura Ryan