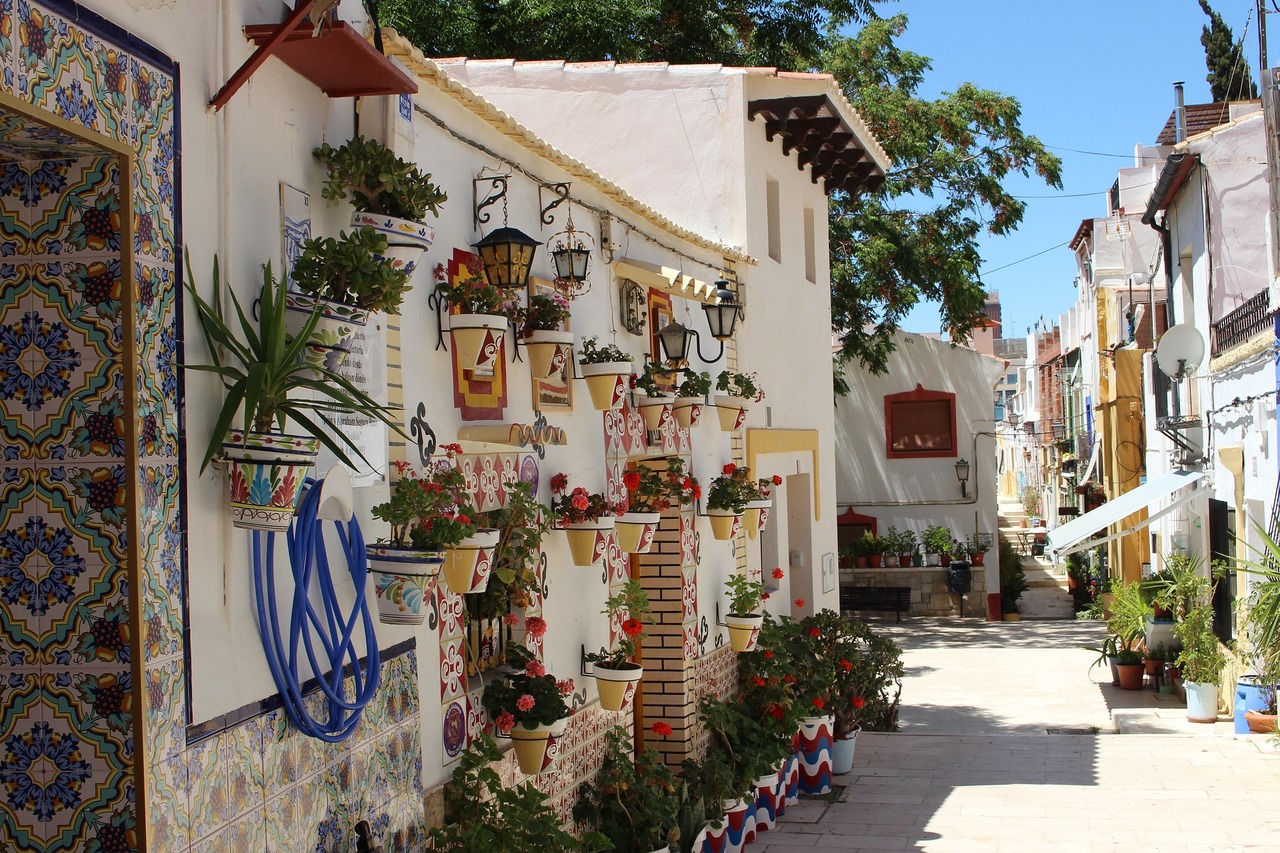 Spain is not only one of the most popular holiday destinations, but also a dream country to live in for many people. The never-ending sunshine, easy-going culture and breath-taking sights makes Spain a heaven on Earth. However, if you are planning to move to Spain, a big decision to make is which part of the country suits you the most.  Here are some of the best areas to live in Spain.
Costa Blanca 
Costa Blanca or "The White Coast" of Spain is a 200 kilometer coastline that starts in Denia and runs through the province of Alicante. As the name suggests, Costa Blanca has some incredible white sand beaches and a lot of sunshine. The area is known to be very family-friendly as the safety levels here are better than the European average, but it still does not disappoint with its night-life opportunities… 
Costa Blanca is also amongst the cheapest places to live in Spain, with the Jalon valley property for sale prices being considerably lower than in most of European countries. Besides that, you are able to get some amazing properties with incredible views and a private pool. This, however, really depends on whether you will choose a large or a small town to live in – smaller towns may be cheaper for properties, but you most likely will need your own transport.  
Costa Brava
Costa Brava is approximately a 300 kilometer coastline that includes the Girona province in Catalonia as it stretches from Blanes, through Barcelona and reaches the border of Spain. Although the weather here is similar to Costa Blanca (hot during summer, mild during winter) there are some parts of the area that may have some snow during the colder seasons.

Costa Brava offers rich history and culture, with some buildings, castles and ruins that date way back to the Roman and Greek times. Additionally, sports are really big in the area, with Barcelona being the most loved city for football fans as well as many other hiking, biking and watersports opportunities. However, with all these good comes a price- Costa Brava is amongst the most expensive areas to live in Spain, which is an extremely important factor to consider when moving here.
Costa Verde
Costa Verde, the "Green Coast" of the Spain is most well-known for the breath-taking natural region, full of mountains, wooded national parks and virgin sand beaches. The coastline is over 350 kilometers and includes the Cantabrian and Basque mountains, runs through the province of Asturias to Galicia and hits the French border. The weather here, as expected, is a lot more wet than anywhere else in Spain and winters tend to get quite cold in the mountainous parts of the coast. 
Although living in this area is significantly less expensive than in Costa Brava, it still sits in the first half of the most expensive areas. However, Costa Verde still remains a popular choice to move to for anyone who wants to escape to a very different part of Spain that is perfect for nature lovers. Besides the plentiful choice of sight seeing opportunities, the area is great for shopping and eating out in the vibrant cities, such as Gijon, Oviedo or Aviles.
The different areas of Spain can have some vast differences between them, from the climate and landscape to the culture and living expenses. Therefore, it is up to every person to do some research before moving to Spain and find out what type of area or city best suits them.